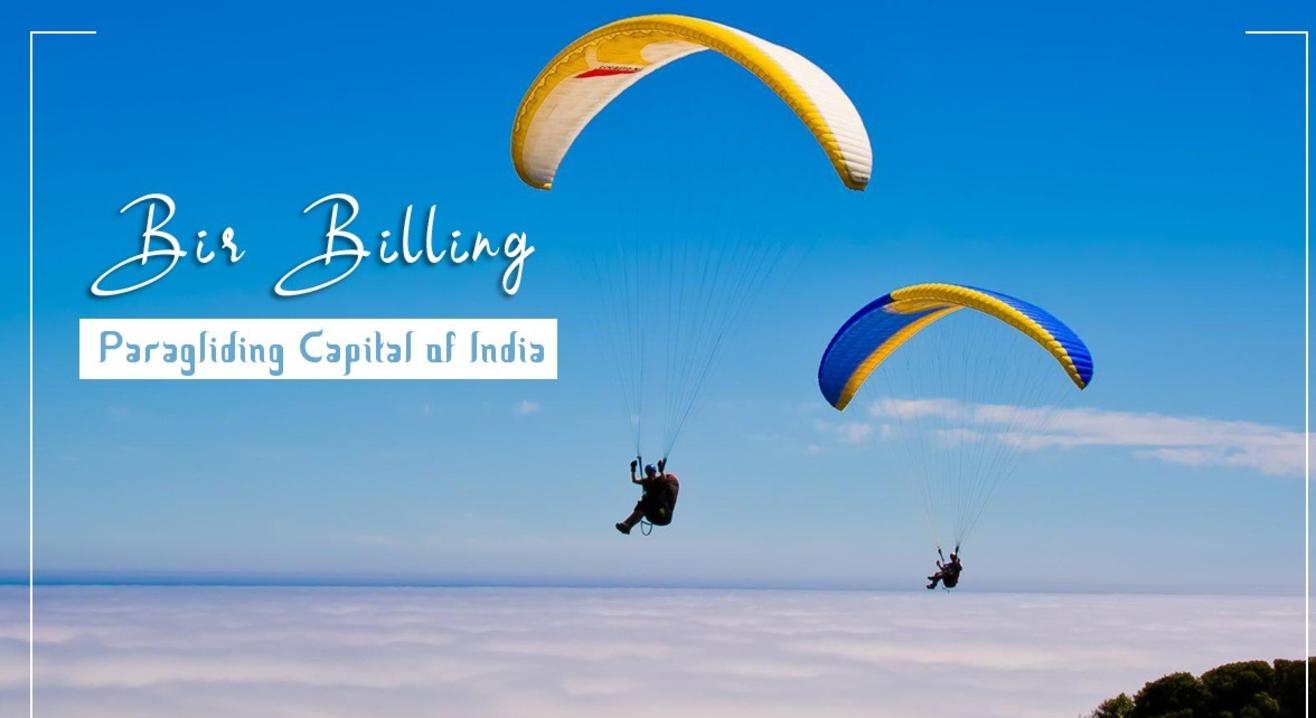 Adventure
Paragliding Trip to Bir- Billing
September 29 - October 2 | 7PM
Bir Billing Paragliding in Kangara in Himachal Pradesh
About
Bir is located in the west of Joginder Nagar Valley in the state of Himachal Pradesh. Mostly referred as "Paragliding Capital of India", Bir is also a noted centre for ecotourism, spiritual studies and meditation.
Tourists fly from Billing "Take Off Site" & lands at paragliding site in Bir.
29th September-Adventure Day 1:
Departure from Delhi in the evening at 7 pm.
Delhi to Bir is an overnight journey by bus.
30th September - Adventure Day 2:
Reach Bir in the morning.
There are many tourist places in Bir like Monasteries, Tibetan Market, Landing site.
Evening, transfer from Bir to Billing by vehicle or trekking.
Check-in at Billing Camping site.
Dinner and Overnight stay in camps.

1st October - Adventure Day 3:
After breakfast at Billing campsite, enjoy tandem fly with experienced pilots.
The flight time will range from 25 to 30 mins depending on the wind speed.
This 30 minutess will stay with you forever as you will be flying where only eagles dare.
Lands in Bir, explore monasteries.
Evening, board bus from Bir to reach Delhi next morning on 2nd October.

Transfers from Delhi in AC Bus.
One night stay in camps at Billing / Hotels on request.
Paragliding Flying charges with India' Best Pilots.
Dinner and Breakfast meals at Camps.
Transfers from Bir to Billing.
Transfers from Bir to Delhi in AC Buses.
24*7 Local Team support
Venue
Bir Billing Paragliding in Kangara in Himachal Pradesh
Bir Billing Paragliding in Kangara in Himachal Pradesh