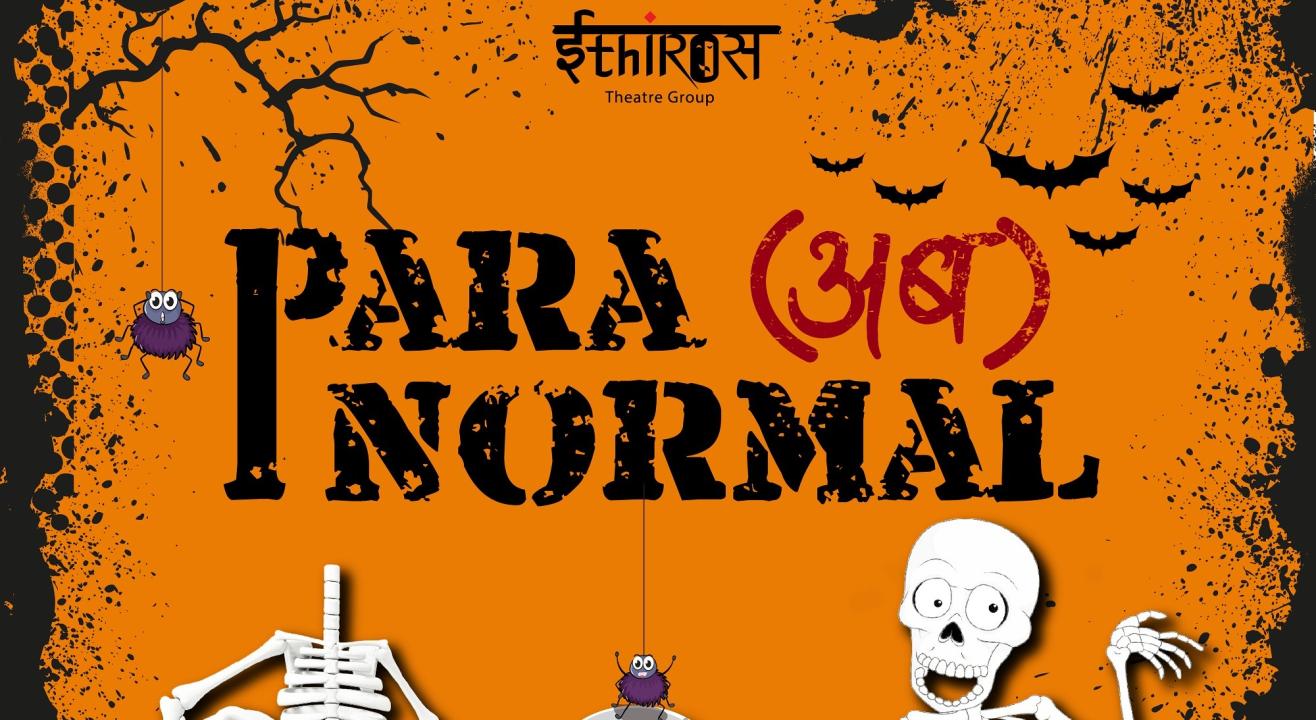 Drama
PARAअबNORMAL
September 20 & 21 | 8PM & 8:30PM
About
Ethiros Theatre Group presents 'Para अब normal'; an immersive theatre experience of fun, laughter, creepy, and ghosts for the audience. The story revolves around a central character who is a host of an infamous show. His life is full of creepy and scary stories which are funny. His life story unfolds on stage where even the audience gets to be a part of it.
Cast & Crew
NISHIL KAMALAN
REYNOLD DSA
KARTIK SUBRAMANIAM
DIONA DSOUZA
BHAGYESH PATIL
JAMES MARCEL
SHANE ROSARIO
MUKTI BAJARIA
VAASU
SHASHANK VISHWAKARMA
About Ethiros Theatre Group
Ethiros Theatre has been active in the theatre circuit from the past 2 years and their plays include FUTURE TENSE(d), THE GREAT INDIAN CIRCUS, THREE AND A HALF MEN-A comedy sketch, etc. Their expertise lies in conducting kids theatre workshops and in kids' plays such as A TWISTED TALE OF BEAUTY AND THE BEAST, ADVENTURES OF ALADDIN, etc.
Venue
The Cuckoo Club, Mumbai
5AA, Pali Hill Road, Next to Candies, Bandra West, Mumbai, India 400050
GET DIRECTIONS