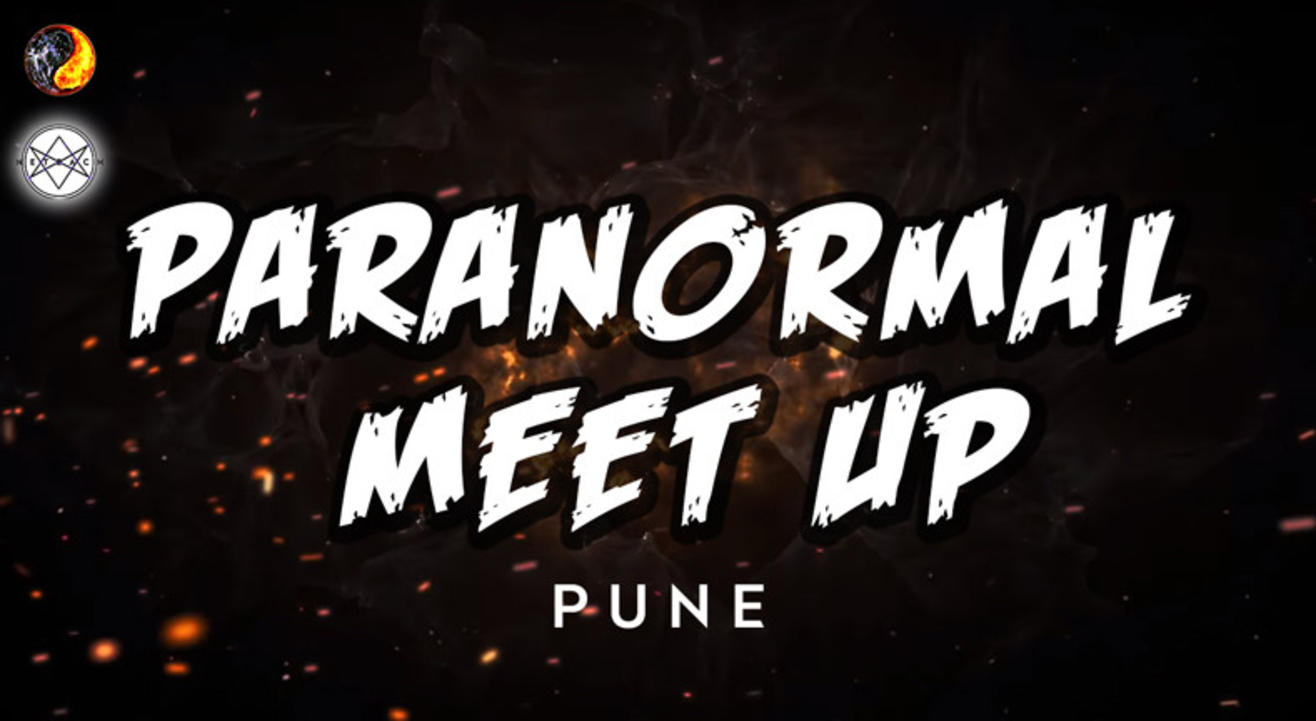 Step out and enjoy this event
Invite your friends
and enjoy a shared experience
Step out and enjoy this event
Invite your friends
and enjoy a shared experience
Invite your friends
and enjoy a shared experience
Pune! India's only registered Parapsychology society, the Parapsychology And Investigations Research Society, bringing you it's headlining event, Paranormal Meet Up to your city!
Come! Join us! As we explore the world of Paranormal on 15th September 2019.
At the Meet Up:-
*Meet World renowned Paranormal Investigators, Psychic and Demonologist
*Play and understand the infamous Ouija board.
*Bust myths and superstitions related to the world of Paranormal
*Live demo of gadgets used during investigations
*Ghosts, spirits, demons, exorcism, haunting and everything in between
About Facilitators:
-Sarbajeet Mohanty
*Founder, Parapsychology And Investigations Research Society
*Certified Paranormal Investigator, Institute of Metaphysics and Humanistic Science, Florida
*Certified Demonologist, New Life Ministry Church School, Ohio
-Pooja Vijay
*Founder, Parapsychology And Investigations Research Society
*Psychic Medium, Paranormal Investigator
*Certified Metaphysician, Institute of Metaphysics and Humanistic Science, Florida
Fitness Fera
The Capital, 204 A, Baner - Pashan Link Rd, Baner, Pune, Maharashtra 411045
GET DIRECTIONS
Step out and enjoy this event
Invite your friends
and enjoy a shared experience