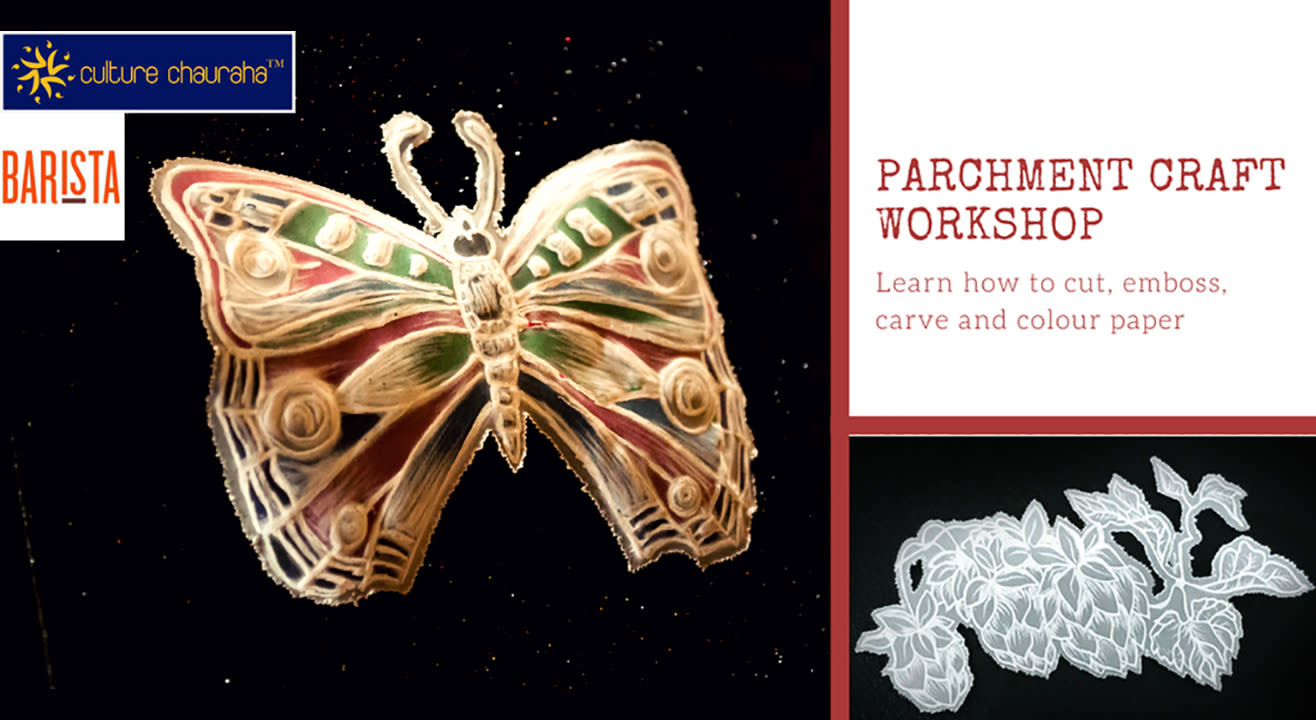 Art
About
Shoutout to all the craft lovers! Culture Chauraha in association with Barista-Flavor Town brings to you the Parchment Craft Workshop. A unique and rare technique which can be enjoyed by all age groups.
Parchment craft is the art of embellishing and decorating parchment paper through the use of techniques such as embossing, perforating, stippling, cutting, and coloring. With each stage of work, the design gets bolder and more detailed.
A rare crafting technique used for making greeting cards, boxes, frames and other unique art objects. The process involves layers of meditative work, which gives a sense of calmness and great satisfaction while stimulating your sensory nerves.
Come, experience the crafting technique while exploring your creative skills.
Perfect for beginners, art enthusiasts, hobbyists, parents along with their kids to learn something new in a relaxed environment!
All skill levels are welcome!
Our workshops are focussed on giving you skills and knowledge which stay with you forever, enabling you to apply what you've learned on your own.

The workshop will be taken by Co-Founder & Creative Head of Culture Chauraha Smriti Sangal who is a professional Visual Artist working in various mediums.