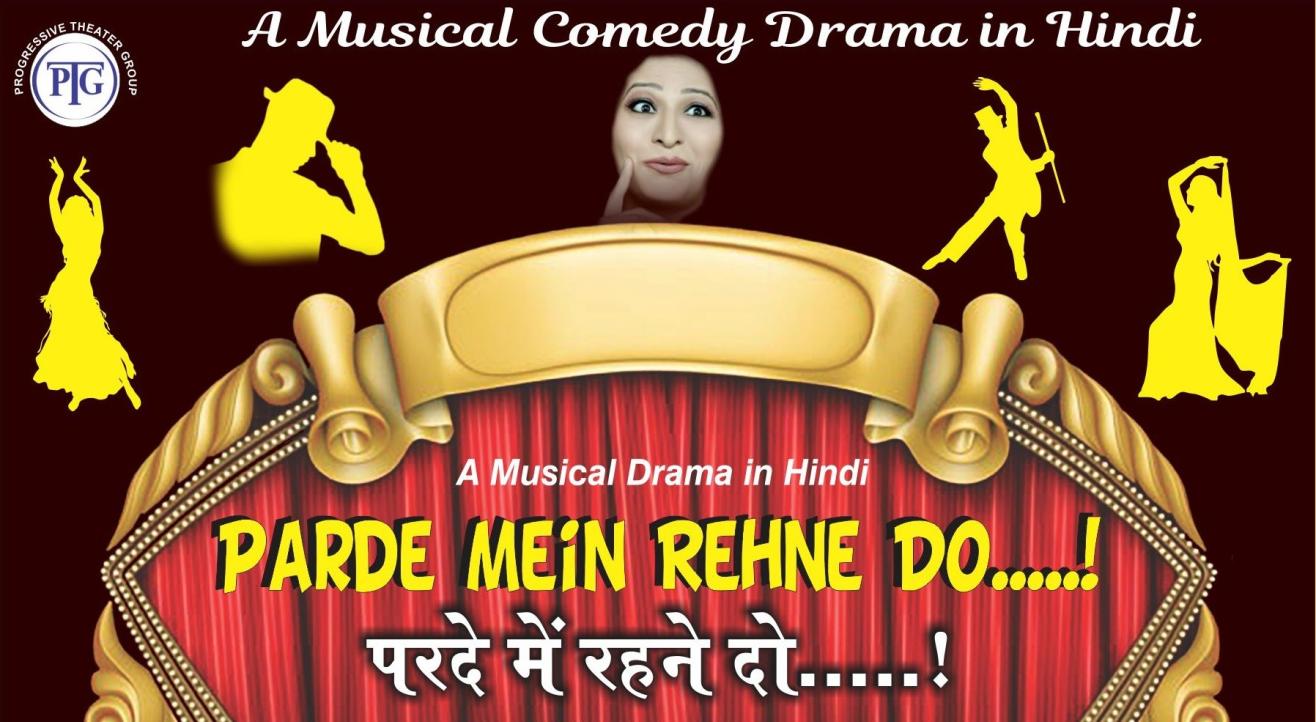 Comedy
About
Parde Mein Rehne Do... is a musical tale of a Gypsy Tribal Troupe, who made their living as singers and dancers.
During the end of the British regime, everything came to a standstill and the gypsy troupe were jobless which lead them to extreme poverty. Then one day a British Officer Simon Smith offered to help them, lead a stable life, by offering them permanent homes and a theatre to perform as well. But on the condition that Tara, whom he fancies, should perform a play, for the farewell function, of the British Officers.
However Tara being an alcoholic cannot fulfill Simon Smith's condition. Thus to save the entire troupe from being homeless, the comedy of errors starts while presenting the story in a song form.
About the Artists
Rashmi Sharma - Producer, Writter, Director, Actor & kathak dancer since 1992. In Theatre, Films & TV.
Shadaab Khan – professional singer and a theatre actor.
Krishna Dangodra – Trainer dancer , choreographer and a theatre actor.
Pratik Mishra – writer , Theatre Actor
Jyoti Somaya – Actor.
Dev Bhagtani – Actor, model.
Punit Jain – Actor.