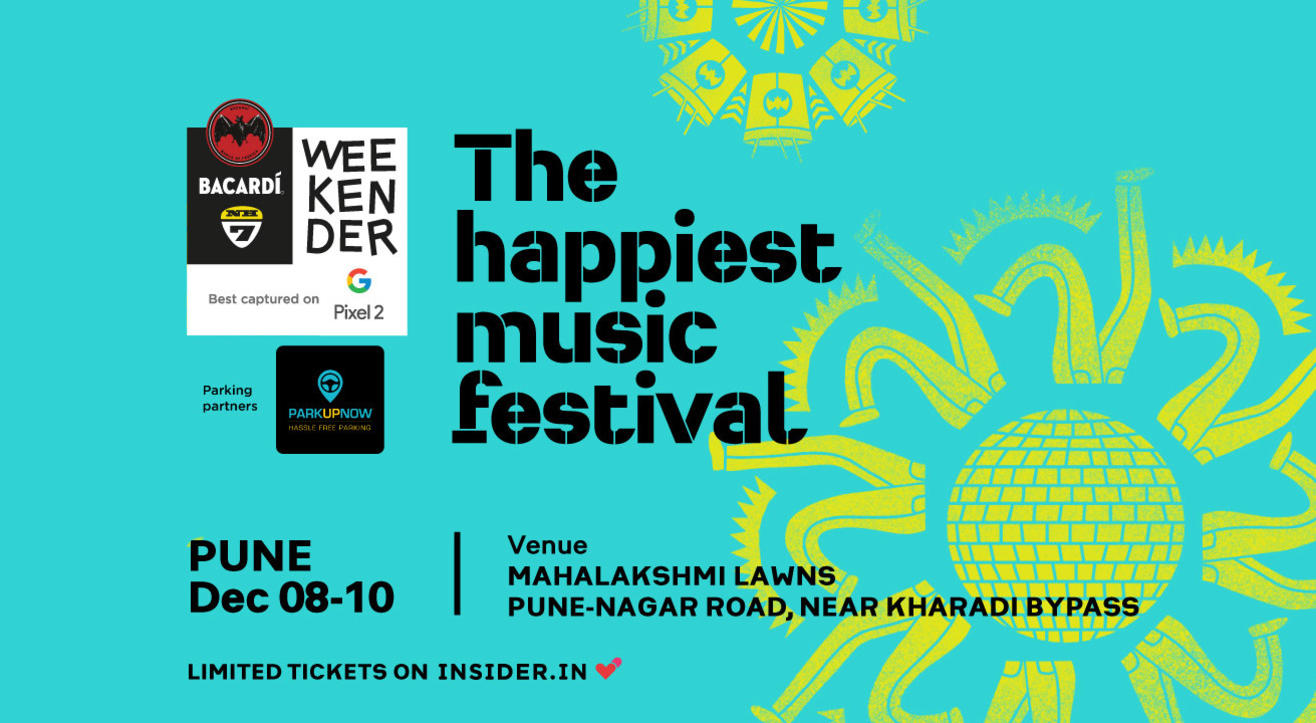 Music
Parking Reservation for Bacardi NH7 Weekender, Pune
Mahalakshmi Lawns, Pune, Airport Area
About
ParkUpNow is a mobile based application for pre-booking of parking. Bacardi NH7 Weekender's parking partner - ParkUpNow helps in reserving your parking, assuring you of a spot and at a significantly reduced price then unreserved parking. ParkUpNow will validate your bookings and manage your parking lot operations on the day of the event.
In year eight, Bacardi NH7 Weekender, India's largest multi-genre music festival heads to the gorgeous hills of Meghayala on October 27-28 and back to the city it calls home, Pune on December 8-10.
Head to the happiest music festival to catch amazing live performances by artists from India and around the world, a buzzing bazaar that'll bring you local finds and foods, inspiring (and Instagram-worthy) art installations, and more of that an unmistakable vibe! One great weekend, a lifetime of memories.
Confused whether to book your parking online or come to the ground and pay?
Refer to the rates below to decide :

Car Online
1 Day Pass: 225
Weekend Pass: 350
Season Pass: 500

Car Offline (Cash)
Day Pass: 300

Bike Online
1 Day Pass: 75
Weekend Pass: 150
Season Pass: 200

Bike Offline (Cash)
Day Pass: 100
Get your parking upto 30% cheaper when booking online
Tickets sales to reserve parking online will shut on the following days
3 Day Parking pass & Day Pass for December 8 will shut at 12 noon, December 8
2 Day Weekend Parking pass & Day Pass for December 9 will shut at 12 noon, December 9
Day Parking pass for December 10 will shut at 12 noon, December 10
Venue
Mahalakshmi Lawns, Pune, Airport Area
Nagar Road, Near Kharadi Bypass, Opp Lohagaon-Wagholi, Octrol Naka, Pune International Airport Area, Lohgaon, Pune, Maharashtra 411047