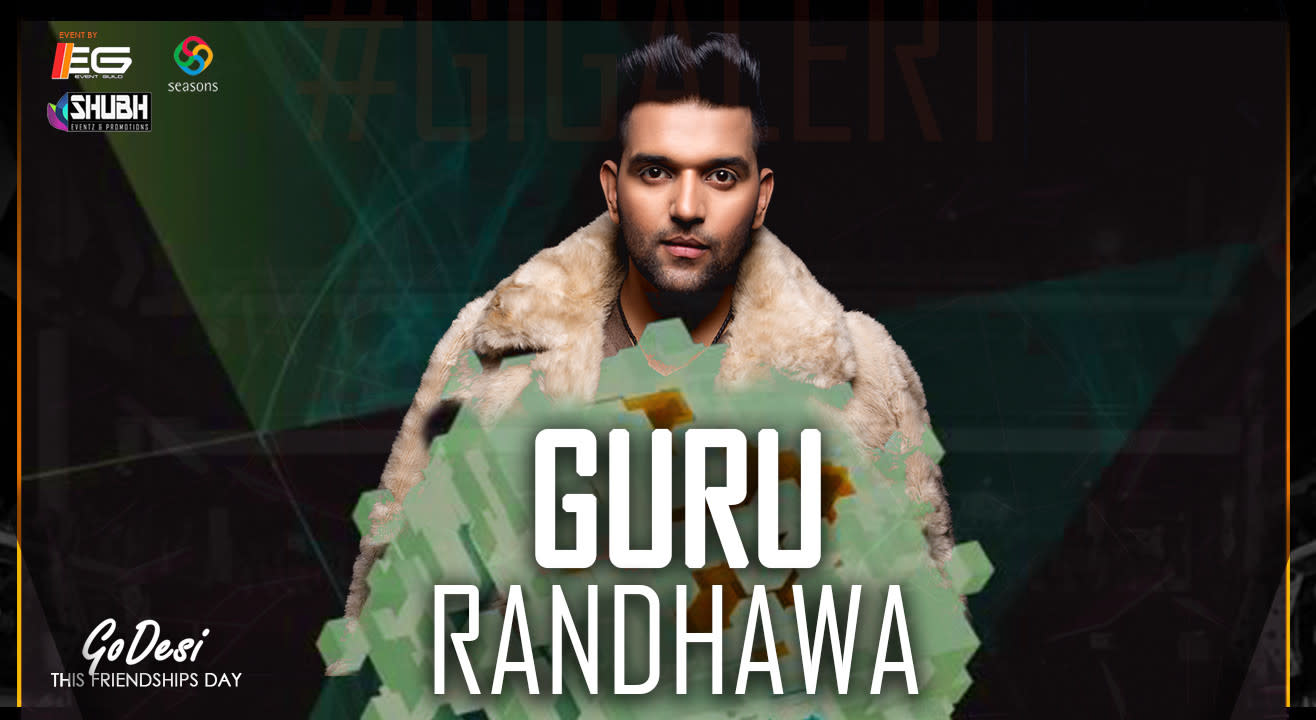 Music
Patiala Pulse: Lets Get Desi
About
GURU RANDHAWA LIVE IN CONCERT - First ever Punjabi concert in Pune!
An innate melodist, a blooming star, a compassionate singer and a contented writer, Guru Randhawa is the budding music sensation ready to mesmerize the audience with his music. Guru Randhawa as he is popularly known has always dreamt of reaching the stars and providing soulful music which is upbeat and melodious.
Starting to sing from the age of 7 to climbing the ladder of success at the age of 21, Guru has acquired the confidence to secure a foothold in his field. Besides being a talented singer, writing is another passion cherished by Guru and this passion is further added to his songs. Music is Guru's profession and he worships it like his religion. His zeal to compose the finest music in his genre and his determination to deliver par excellence compositions, makes Guru a die-hard music sensation.
With such great music complementing his hard work, Guru has launched his debut solo album Page One. This album is one of his dream projects that offer music in a multi-lingual format. This compilation of Guru promises to entertain its audience with great music.
Recognition came early to this powerhouse of talent after his stage performances with various artists. The young crooner brought laurels by gathering ample recognition for his first song 'Chhad Gayi'. His debut track 'Same Girl', a punjabi R&B track which was co-written and in collaboration with UK's R&B sensation, Arjun created an uproar in no time by achieving 2 lakh views online in a month. It became a listener's favourite. As per the present figures this track has approximately 10 lakh views. This track has just been launched on the PTC network.
With his brother being his pillar of strength and a zeal to achieve the best, Guru aims to reach the pinnacle of success by delivering great music. His vision is to perform/sing worldwide and garner global recognition. With his innate understanding of music and charismatic aura, Guru strives hard to becoming a global renowned artist in his genre.
Mayank (Commercial music)
Dj Rakshanda (Commercial)
Rohen (Bollywood and Punjabi)
DUSTIN (HipHop)
Local Acts from Pune