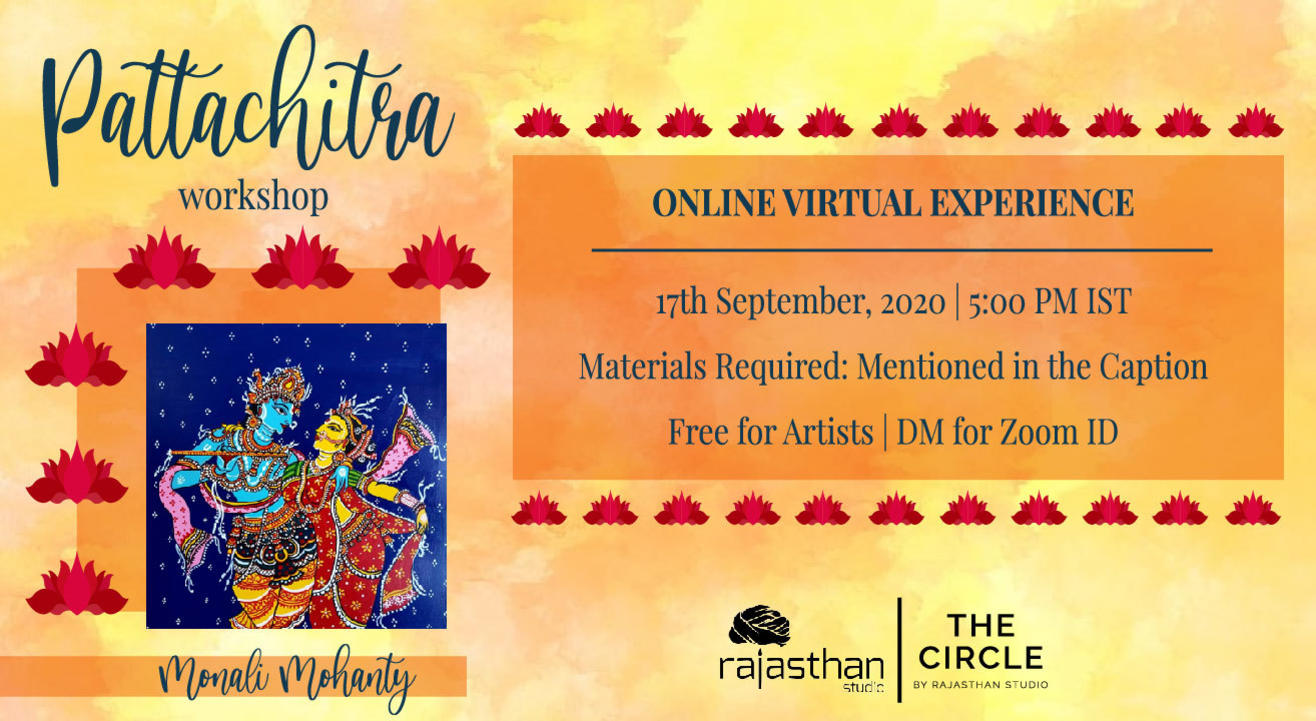 Pattachitra Workshop with Rajasthan Studio
Invite your friends
and enjoy a shared experience
Invite your friends
and enjoy a shared experience
About the Event
Pattachitra Paintings are one of the oldest and most popular art forms of Odisha. Pattachitra artform is known for its intricate details as well as mythological narratives and folktales. These paintings are based on Hindu mythology and specially inspired by Jagannath and Vaishnava sect. Besides wall hung paintings, Pattachitra is also painted on shoes, pots and sarees!
To take a retour of Pattachitra workshop, join Monali Mohanty (@rangbyMonaliMohanty ) on:
Date: 17 September 2020
Time: 5:00 PM
Venue: Online Workshop over Zoom App (DM us on our Instagram handle @rajasthan.studio for details)
Price: Free for Artists and Circle Members (DM us to register for The Circle Membership on our Instagram handle @rajasthan.studio)
Materials Required:
1. Any Drawing paper A4 size
2. Pencil
3. Eraser
4. Acrylics Colours/poster colours/brush sketch pens
5. Round Brush (Various Sizes) also size 1 / 2 and 0
6. Flat brush - 2 (size 6/5/4 and size 2/3)
7. Black fine tip marker
8. Black gel pen
9. A wiping cloth (to wipe the brushes and excess colour)
10. A cup / bowl to hold water
11. Scale
P.S. No entries will be accepted after 1 PM on the day of the workshop.
See you!
#rajasthanstudio #onlineworkshop #workshop #Pattachitra #Pattachitrapainting #Pattachitraart #saree #shoes #shoe #pot #odisha #paints #folktales #onlinelearning #virtualexperience #artistsoninstagram #explore #creativity #design #rajasthan #thecircle #thecircleexperience #artist #artists