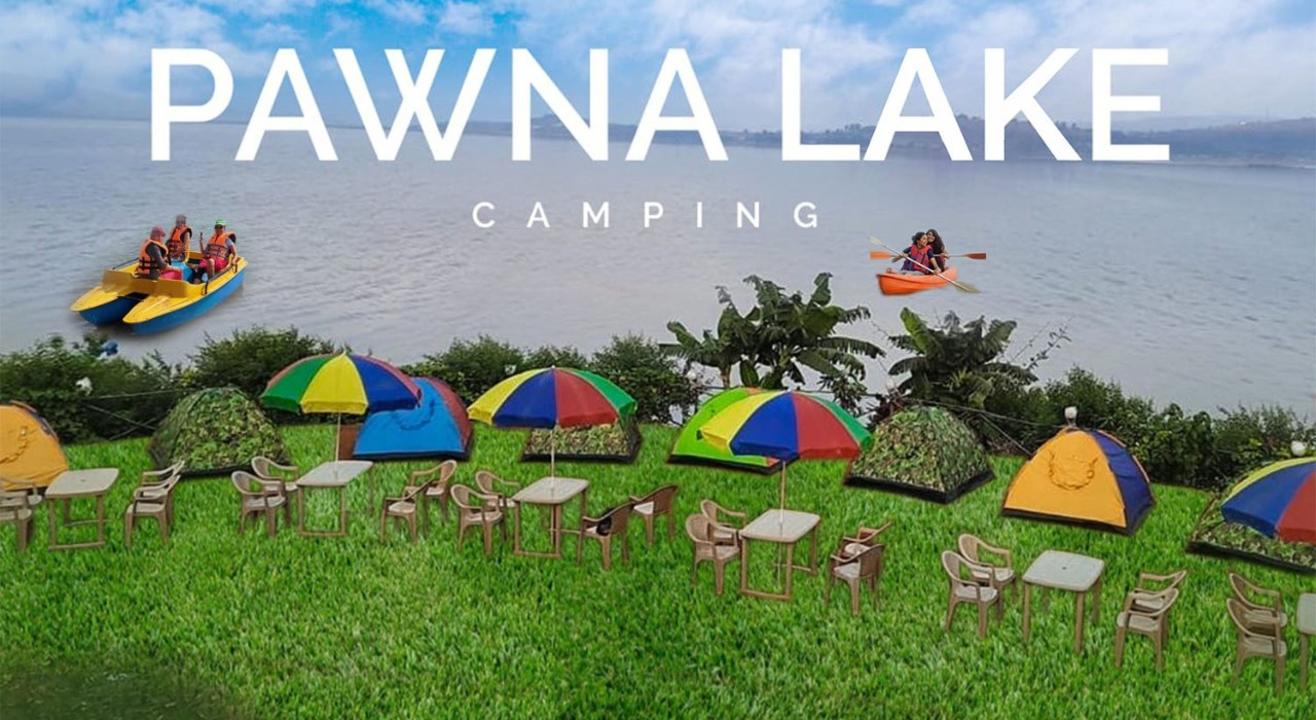 Pawna Lake Camping and Kayaking/Boating
Pawna Camp Lake and Boating(Pawna Lake Camping and Boating), Pune
Event Guide
For Age(s)
Family Friendly
Celebration
Fun times ahead
Invite your friends
and enjoy a shared experience
Pawna Lake Camping and Kayaking/Boating
Pawna Camp Lake and Boating(Pawna Lake Camping and Boating), Pune
Event Guide
For Age(s)
Family Friendly
Celebration
Fun times ahead
Invite your friends
and enjoy a shared experience
Event Guide
For Age(s)
Family Friendly
Celebration
Fun times ahead
Invite your friends
and enjoy a shared experience
•Camp site is on Semi Island
•Lake side Tent stay+Lake Side Camping+Food + Activities +Kayaking or paddle boating
• Best Quality Tents.
• Free parking at the campsite.
•Tent Stay:* for one Night camp
•Check In* 04:00PM *Out:* 11:00 AM
•Setup:* Tent, Foam Mat, Bedsheet,Blanket, Pillow (Lamps and lighting setup over Camp site)
•Snacks:* Hot Bhajji & Tea/Coffee. 5:15PM
•Barbeque:* 250g Veg/Non-Veg 7:30PM
•Dinner:* Veg:-Mutter Paneer Malasa, Dal, Chapati, Rice, papad, pickle, salad.(Unlimited) Sweet limited
•Non-Veg:-* Chicken Curry,Chicken fry, Chapati Jira Rice, salad, pickle, papad
•Mineral Water for Drinking*
•Campfire at Night After dinner*
•Basic Service:* Concret Western Toilet, Changing Room.
•Morning Snacks:* Pohe/shira/Upama & Tea. 9:00AM
•Games:* Dart Game, soft archery, Badminton, Cricket, Volleyball, Footbal,Chess, Carrom
•Music System with time restrictions.
Pawna Camp Lake and Boating(Pawna Lake Camping and Boating)
Chavsar - Kevare Village, Post: Pawnanagar, Tal: Maval, Dist:, Lonavla, Maharashtra 410406, India
GET DIRECTIONS
Pawna Lake Camping and Kayaking/Boating
Pawna Camp Lake and Boating(Pawna Lake Camping and Boating), Pune
Event Guide
For Age(s)
Family Friendly
Celebration
Fun times ahead
Invite your friends
and enjoy a shared experience