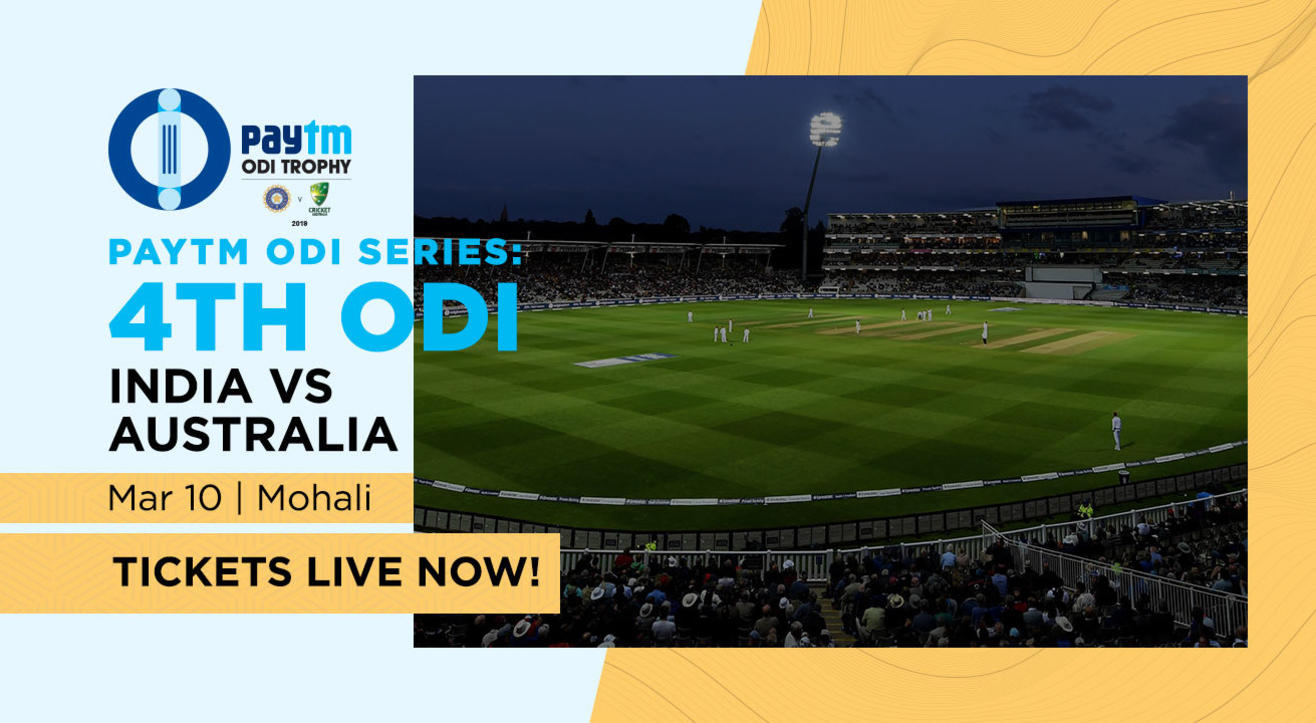 Cricket
Paytm ODI Series: 4th ODI India v Australia, Mohali
IS Bindra Stadium, Mohali
About
The team from the land down under is coming to Mohali! Fresh out of a historic T20-ODI win, India will play against Australia from homeground, and the bar has been raised high. As the world's heavyweights in batting and bowling play head to head, you can expect to catch a match filled with surprise - down to the very last ball.
Have questions regarding this event or your order?
Please mail help@insider.in or call us at +91-22-61548585 / +91-9136622662.
For corporate (bulk and hospitality) bookings
Please mail corporatebookings@insider.in, or call us at +91-22-33604736.
Venue
IS Bindra Stadium, Mohali
Phase 9, Sector 63, Sahibzada Ajit Singh Nagar, Chandigarh 160063
GET DIRECTIONS