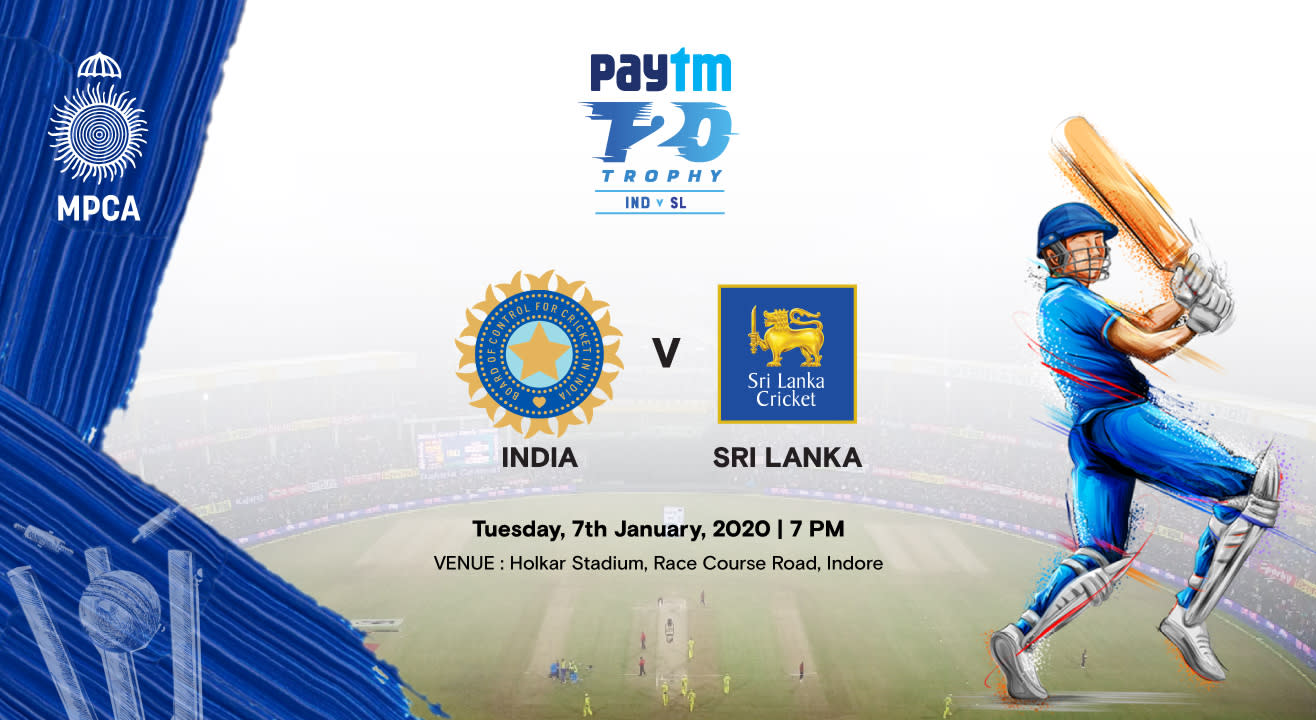 Cricket
Paytm Series 2nd T20I: India vs Sri Lanka, Indore
About
After hosting the Men In Maroon, Team India is gearing up to welcome the Lankan Lions. Sure, you've watched the Men in Blue take on Sri Lanka more than once, but the magic of this battle is best watched live right from the stadium in Indore. For this is gonna be intense! The crowd, the atmosphere, and the feeling of watching the playing XI live, it's a real opportunity that you don't want to miss.
About General Ticket Sales:
MPCA feels proud to host the 2nd T20I at the Holkar Stadium scheduled for the 7th of January, 2020. Tickets will go live at 6.00 AM on 25th December 2019 and continue up to the end of the quota OR 06.00 PM on 29th December 2019. However, MPCA reserves the right to take any decision in this regard at any given point of time. A customer can purchase (as per ticketing agency terms) a maximum of 4 tickets of any one category only. Children above 3 years of age will require a ticket.
What tickets are available for sales?
Ticket Price includes GST and Madhya Pradesh Municipal (Entertainment & Amusement) Tax - Rules 2018 :
SOUTH PAVILION LOWER - Rs 4305/-
SOUTH PAVILION UPPER - Rs 4920/-
EAST GALLERY (LOWER) - Rs 500/-
EAST GALLERY (UPPER) - Rs 750/-
WEST GALLERY (LOWER) - Rs 650/-
WEST GALLERY (UPPER) - Rs 900/-
SOUTH PAVILION - WOMEN'S BLOCK - Rs 4305/-
WEST GALLERY - WOMEN'S BLOCK - Rs 650/-
Know Your Stadium | Holkar Stadium, Indore
Venue
Holkar Stadium, Indore
Race Course Rd, Near Janjerwala Square, IDA Building, New Palasia, Indore, Madhya Pradesh 452001
GET DIRECTIONS