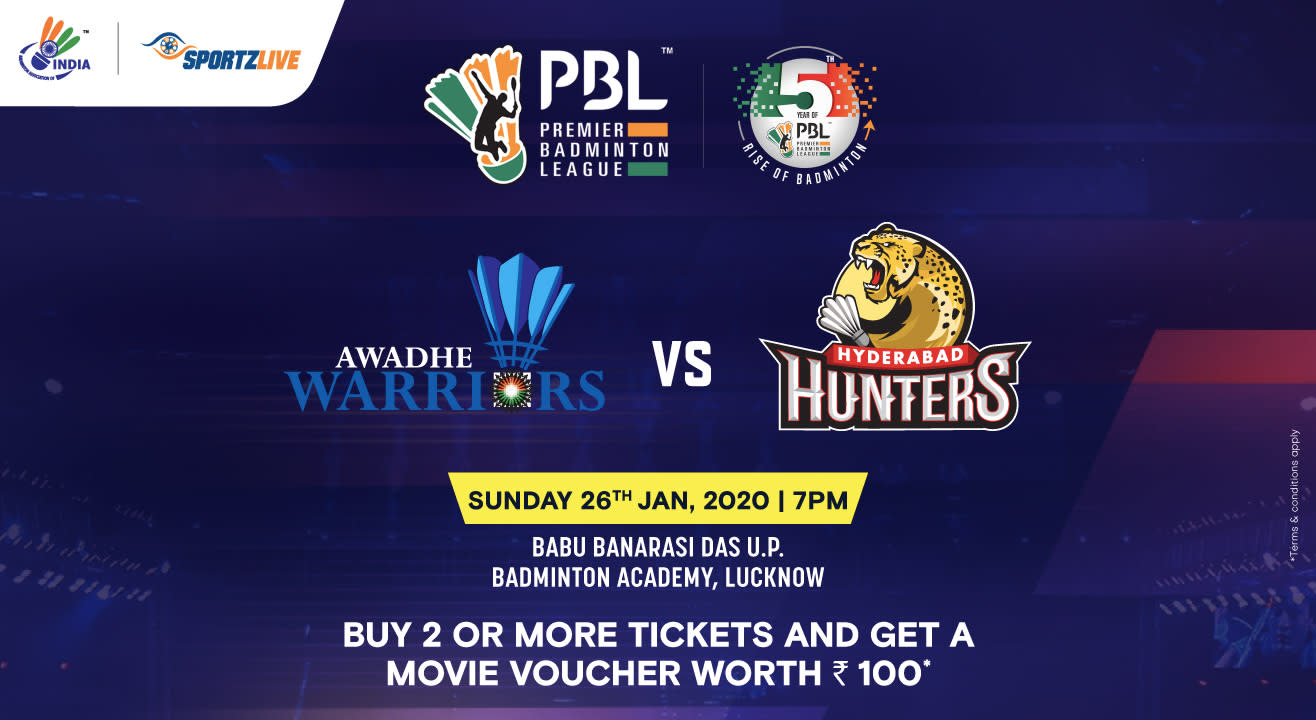 Badminton
PBL 2020: Awadhe Warriors vs Hyderabad Hunters
Babu Banarasi Das U.P. Badminton Academy
About
About Premier Badminton League:
The Premier Badminton League (PBL) is one of the top badminton leagues in the world which showcases the best of international and domestic badminton talent in India, including multiple Olympic Medal Winners.
PBL consists of 7 franchises and will run for a period of 21 days across Chennai, Lucknow and Hyderabad.
Bengaluru Raptors emerged the champions of the 4th edition, with Mumbai Rockets continuing their runner-up streak.
Who will take home the trophy this year? Watch all the action live. Buy tickets here
Venue
Babu Banarasi Das U.P. Badminton Academy
Babu Banarasi Das U.P. Badminton Academy, Lucknow, Vipin Khand, Gomti Nagar, Lucknow, Uttar Pradesh 226010