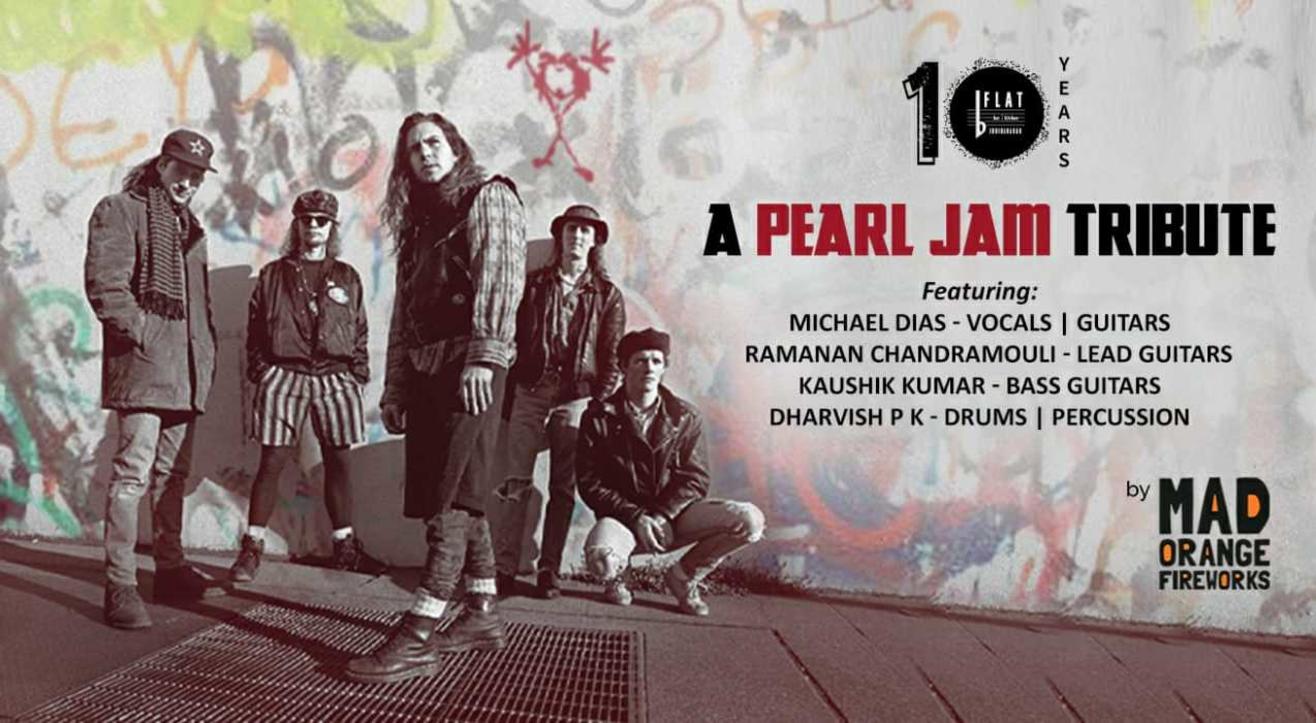 Music
Pearl Jam tribute - Mad Orange Fireworks
About
Popular city indie band Mad Orange Fireworks performs a Tribute Concert to Pearl Jam, the iconic band of the 90's, fronted by singer Eddie Vedder. Pearl Jam is one of the key bands in the grunge movement of the early 1990's. To date, the band has sold nearly 32 million records in the United States and an estimated 60 million worldwide. Pearl Jam has outlasted and outsold many of its contemporaries from the alternative rock breakthrough of the early 1990's, and is considered one of the most influential bands of that decade. Pearl Jam was inducted into the Rock and Roll Hall of Fame on April 7, 2017, in its first year of eligibility. The audience can expect to hear all their favorite tunes of this iconic band.
MAD ORANGE FIREWORKS - THE BAND - Orange Rock has been spreading like wildfire since 2011. With every gig, this band's fan-base has been growing at home. They've successfully wooed Bangalore, having headlined at all its major live music venues and clubs and have already been spreading their brand of rock by touring- across Chennai, Mumbai, Delhi, Hyderabad, Pune and Cochin.
As the name suggests, MOF tries to bring their metaphorical fireworks on stage. They're really an energetic, fun and original show. Mad orange fireworks is known for its originality, musicianship and stunning stage presence. A band that has managed to capture the hearts and minds of most of our city's listeners (they have some pretty die-hard fans), they're also known for 'orange' renditions of many popular songs.
Featuring:
MICHAEL DIAS - VOCALS | GUITARS
RAMANAN CHANDRAMOULI - LEAD GUITARS
KAUSHIK KUMAR - BASS GUITARS
DHARVISH P K - DRUMS | PERCUSSION.