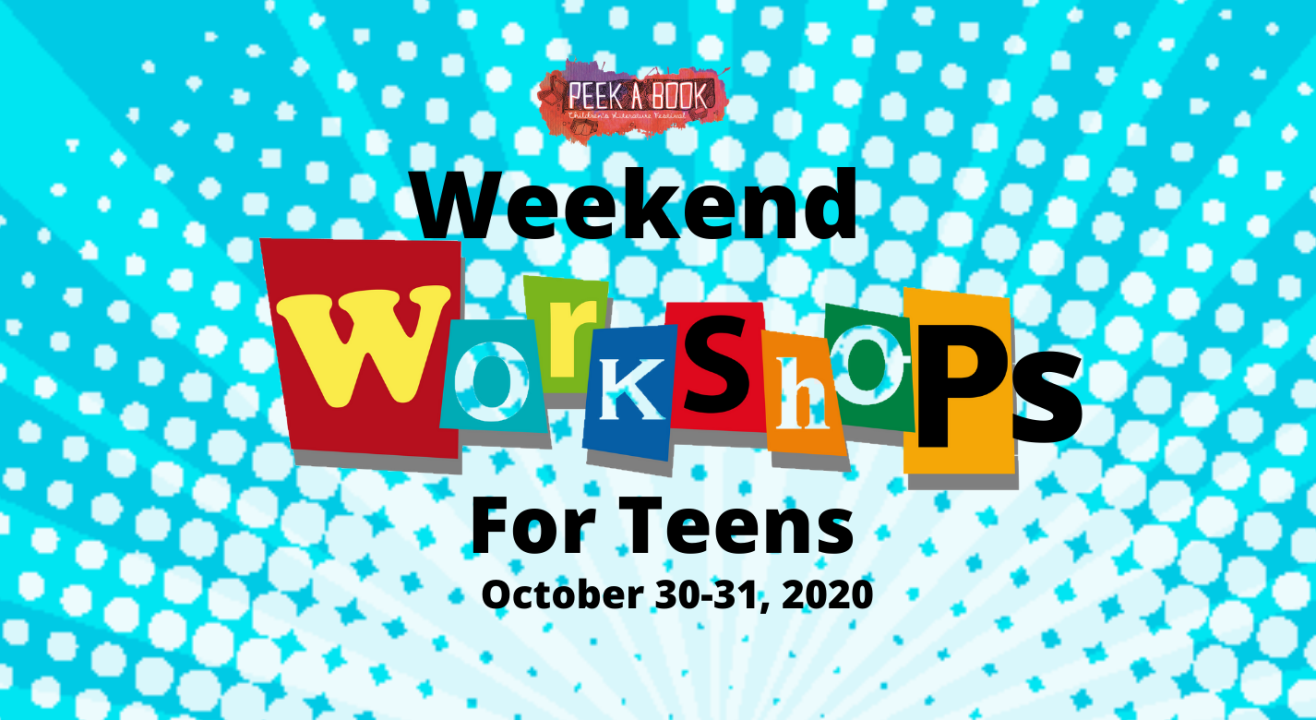 Peek A Book Weekend Workshops For Teens
October 30 | 4PM - October 31 | 1PM
Enjoy this event from your home
Invite your friends
and enjoy a shared experience
Invite your friends
and enjoy a shared experience
About the Event
Peek A Book Workshops open your mind and spark your creativity with skilled and experienced experts.
ALL WORKSHOPS ARE FOR 13 YEARS AND ABOVE.
THE ART OF INDOOR PHOTOGRAPHY by ZAHRA AMIRUDDIN - Friday, October 30, 4-5:30 pm
Look inwards and discover a whole new world through the art of photographing the indoors with Zahra Amiruddin. The workshop will touch upon elements of composition and exposure; capturing light and shadow; forms and portraits as well techniques for camera and mobile.
Zahra Amiruddin is an internationally recognised writer, photographer, and educator based in Bombay. She's contributed to various publications such as The Conde Nast Traveller India, Vogue India, The National Geographic Traveller India, Time Out India, and The Hindu, amongst others. Her main areas of interest include art, history, astronomy, personal narratives, and family histories.
THE MERCHANT OF VENICE - AN ACTOR's POINT OF VIEW by SORAB WADIA - Saturday, October 31, 11am- 12 pm
Get a ringside view on The Merchant of Venice as Shakespeare meant for it to be performed. Take a fresh look at the poetry, the themes and characterisation through the eyes of an actor, Sorab Wadia.
Actor, singer & pianist, Sorab has performed extensively across North America, Europe and Asia for over three decades. He played Shylock #1 & Gratiano in a historic production of TMOV in Venice. His pet pandemic project is memorizing all of Shakespeare's sonnets. Instagram @SorabWadia.
STAND-UP COMEDY 101 by POORNIMA DATTA TOPRANI - Saturday, October 31, 12:30-1:30 pm
The language of humour is a powerful tool. Comedy can throw the light on a wide range of topics, from your daily life to social and political commentary. Stand-up Comedian Poornima Datta Toprani sketches the basics of writing and performing comic material. She also share tips on how to take the first steps in the world of comedy.
Poornima Datta Toprani is a double graduate and media professional who recently started moonlighting as a stand-up comedian. She draws from her experience and covers topics like Motherhood, Marriage, Mid life crises, Corporate humour, Quarantine humour, etc.She has performed for various festivals; corporates like Johnson & Johnson, Women's Entrepreneurs Enclave, the Malabar Hill Club and several other private gigs and ticketed online shows in this lockdown period.