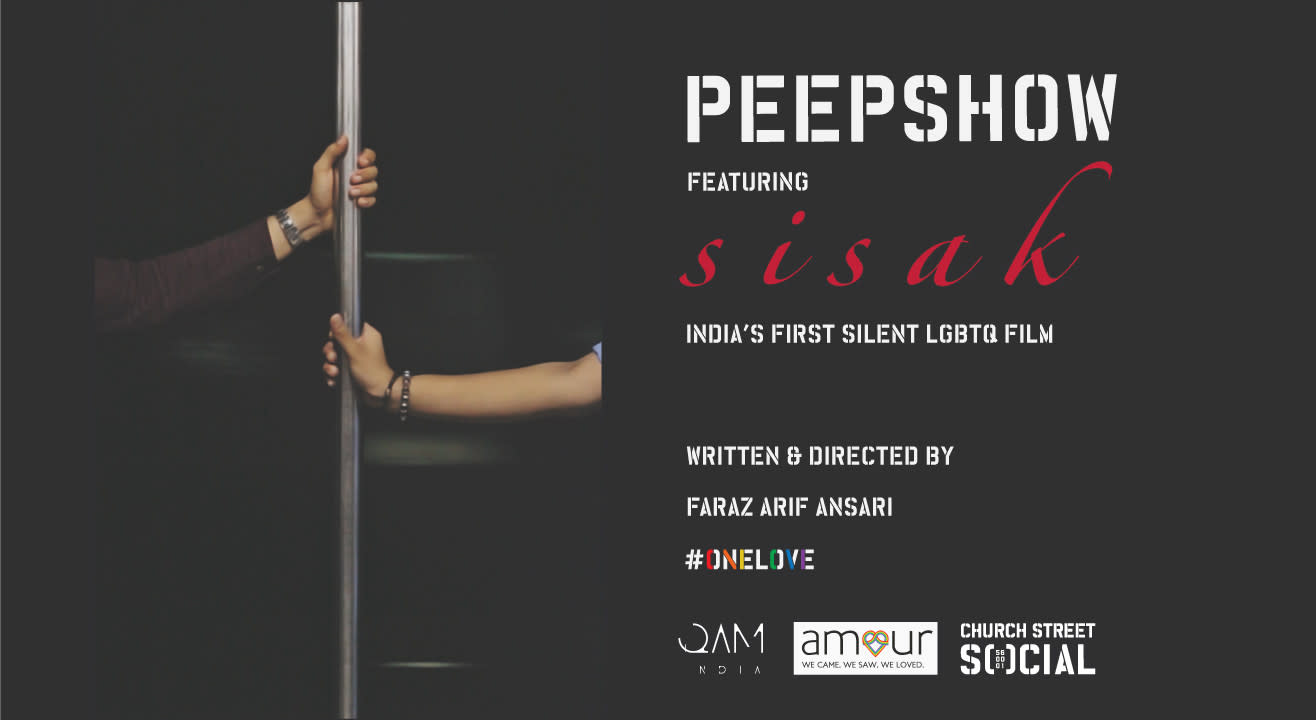 Screening
Peepshow ft s i s a k | India's 1st Silent LGBTQ Film #OneLove
Church Street Social, Bangalore
About
#SocialCurates: #Peepshow ft. S i s a k — Written & Directed by Faraz Mariam Arif Ansari | Supported by Queer Arts Movement - India & Amour | #OneLove
Sisak, India's first Silent LGBTQ Film, is set in the fast-paced environs of the usually bustling Mumbai local train system. It details a romance that develops slowly and intoxicatingly, nestled in the silences and quiet comforts of the end-of-day train journeys.
Besides what is seen on screen, there is a great sociopolitical underpinning to Sisak's content. Knowing that romantic relationships beyond the purview of heteronormativity are not legal (nor decriminalized, as was once the case following the Delhi High Court judgement), the cinema reflects the ethos of most film projects worldwide which show an individual journey of coming to terms with and expressing one's sexuality. That a space as public as that of a local train can be used to depict such a private journey of wordless admission for both A and Z (the lead characters) is beautiful in itself.
Sisak is likely to strike a chord on an individual and interpersonal level, regardless of whether the story is one that seems plausible in one's own life. A return to the unspoken, unsaid and universal expressions of love, on the path of subtlety and humanity, Sisak is the result of the belief that if love knows no bounds, it need not be bound with words, either.