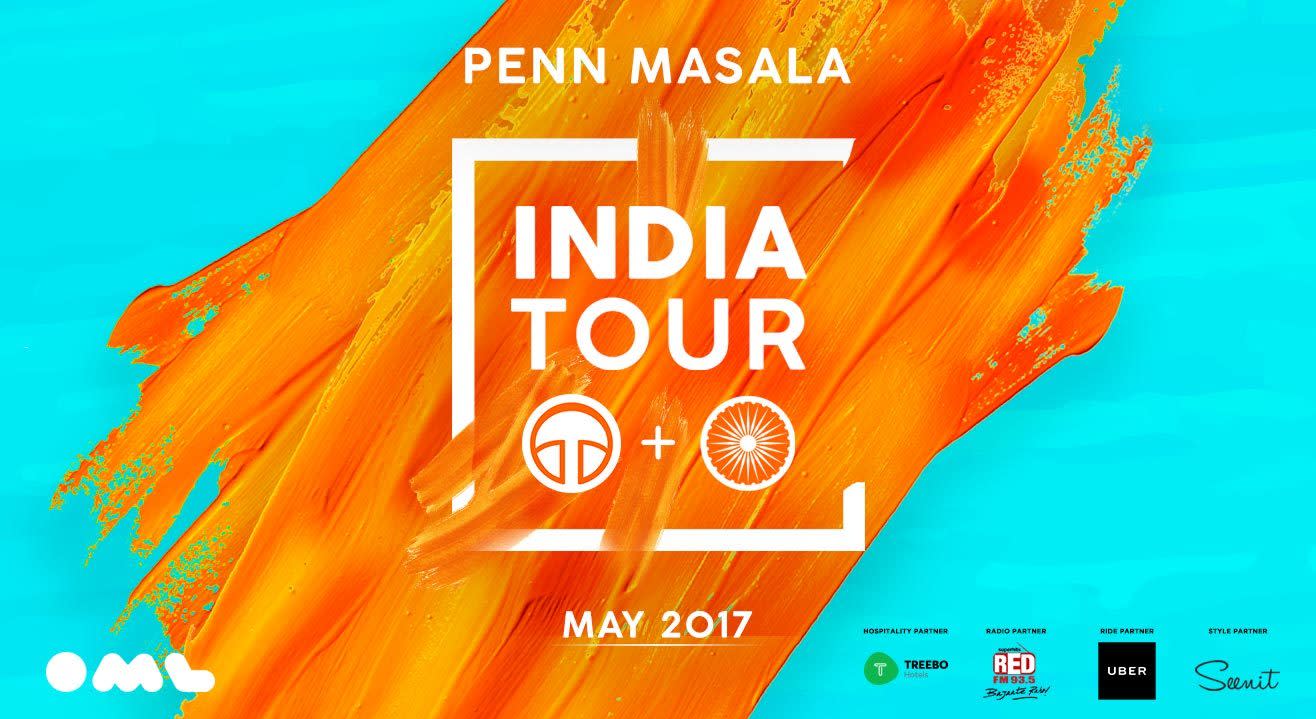 Penn Masala is coming to India this May!
Blurring the lines between traditional and western cultures, the world's first South Asian a cappella group, Penn Masala covered a few cities across India on their Yuva Tour in May 2017.
Invite your friends
and enjoy a shared experience
Yes! You read that right. Penn Masala toured India for the launch of their new album Yuva!
About The Yuva Tour:
On their India tour, they will be performing songs off their new album, Yuva (literally "youth") that represents a stage of life with which every individual is familiar. In this album, the band simply celebrates youth, illustrating the natural progression from innocence to independence. From ballads to party anthems, each track on the album evokes in us visceral memories of youth, providing different tastes of what it means to be young. No matter what your age, you'll enjoy it.
Penn Masala #101
Their genre of music is a cappella! Don't know what that is? You won't be seeing any instruments on stage. Just pure music through vocals.

The band was formed in 1996 and since then the memebers have been rotating. Yes. You graduate from the University, you graduate from the band too!

They have the perfect mix of the western with the traditional and the pop with the classics. Read - It's for everyone.

President Obama, IIFA, Sachin Tendulkar, Laxmi Mittal and the Ambani's have been an audience to their show. If all these legends love them, how can you not?

Their 9 full-lenght albums. Resonance, Kaavish, Panoramic, On Detours, Pehchaan, The Brown Album, Soundcheck, 11 PM, and Awaaz, hear them out and you'll definitely scroll right to the Buy Button!
With over 100+ performances at 50+ different universities, and regular tours across the U.S. you can expect a killer show across the country. Check them out!
You're already excited, aren't you? Go ahead then. Buy your tickets now!
Subscribe to receive our newsletter!
Find the best experiences happening out there in your city or enjoy handpicked content while sitting comfortably at home. Paytm Insider is your go-to place to figure out what to do today!