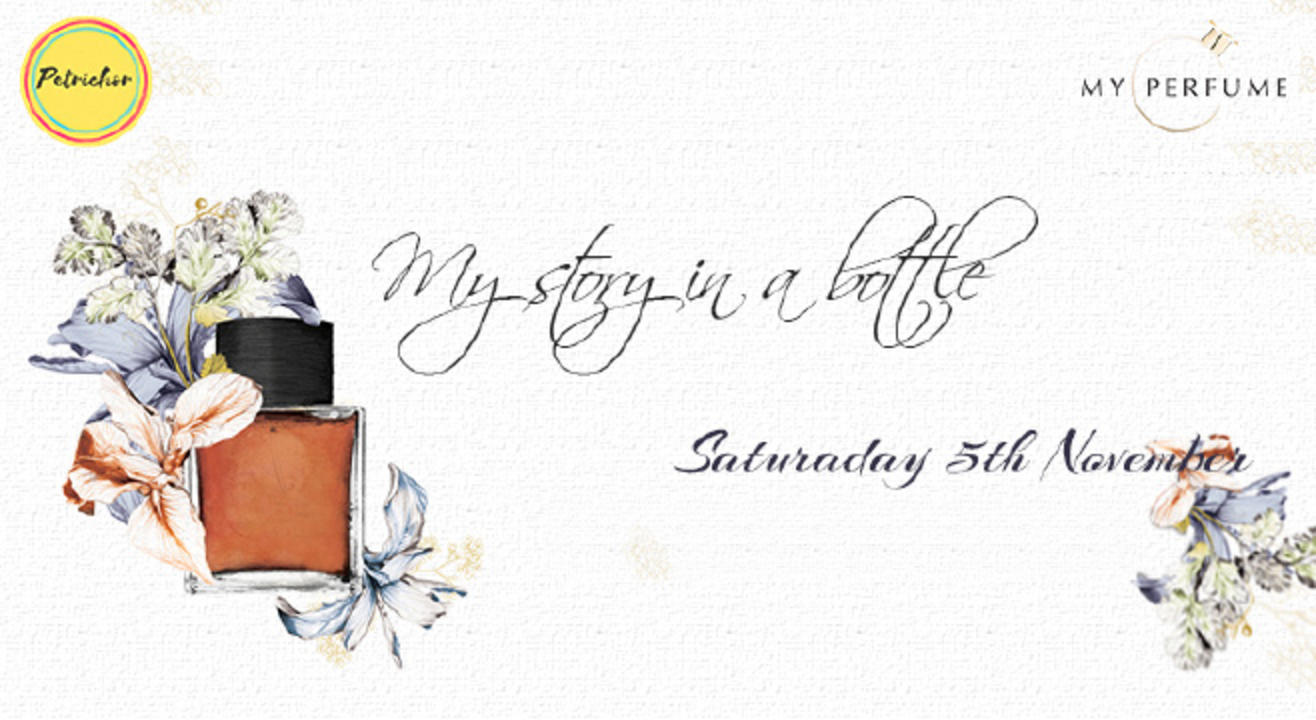 Perfume Mixology: Make your own perfume
Lodi - The Garden Restaurant, Delhi
Step out and enjoy this event
Invite your friends
and enjoy a shared experience
Perfume Mixology: Make your own perfume
Lodi - The Garden Restaurant, Delhi
Step out and enjoy this event
Invite your friends
and enjoy a shared experience
Invite your friends
and enjoy a shared experience
Why do celebrities get to have all the fun? You can have your own fragrance label too.
Petrichor presents to you a very unique workshop hosted by My Perfume where you can create your very own one-of-a kind perfume at Lodi - The Garden Restaurant. Your own unique fragrance not only defines who you are, but also is a memorable personal indulgence and will make for an experience which you will cherish for life.
Our perfume mixologists will make this day momentous by helping you identify your fragrance based on your preferences and personality type. You then begin designing your very own personal fragrance. Your signature blend will be formed from your choice of quality essential and fragrance oils - by you!
Once you have designed your bespoke perfume, you bottle it up to take it back home. Be creative, give your perfume your very own label. This may become your favourite perfume, so don't forget to save the formula and come back for more! Making your own signature perfume is a great experience and makes a wonderful and thoughtful gift.
Line up/ Workshop Leaders:
My Perfume has been in the perfume manufacturing industry for the past 33 years and is an extension to get to users and give them their own personal, unique fragrance. The team has perfumers from France and Spain who create the world's best perfumes and would be happy to develop a fragrance of your choice only for you.
My perfume lets you choose your perfume on the basis of your personality type. You can also choose your bottle and customize the bottle with written text.
Lodi - The Garden Restaurant
Lodhi Road, Opp. Mausam Bhavan, New Delhi
GET DIRECTIONS
Perfume Mixology: Make your own perfume
Lodi - The Garden Restaurant, Delhi
Step out and enjoy this event
Invite your friends
and enjoy a shared experience