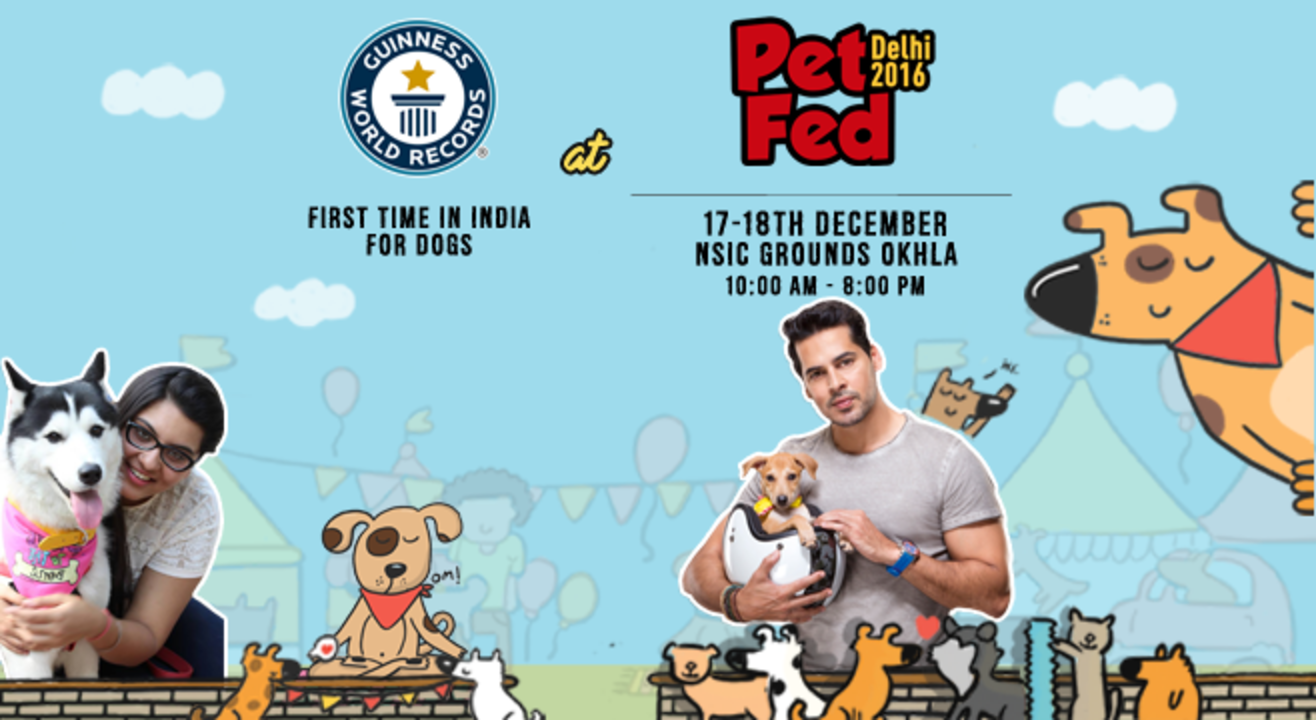 Other
Pet Fed Delhi 2016
December 17 - 18 | 10AM - 8PM
About
India's Biggest Pet Festival is back in Delhi! And this year, we're set to break a Guinness World Record for most no. of dogs wearing bandanas! Cute, isn't it?
3 acres of lush green open area, 100+ stalls for your pet & yourself, 10,000 sq ft off-leash zone, doggy cafes & rides, dedicated cat zone, food & drinks by TGIF, live music, art galleries, comedy gigs, kids zone & lots more!
Pet Fed Support Number: 9811639193
Wine & Beer:
It doesn't need to be a Friday for you to gulp down amazing cocktails and food from TGIF! Visit Pet Fed Delhi 2016 and be sure to be surprised.
Play Area:
A dedicated play area for your pooches to play around with no worry.
Guinness World Record:
Attempting Guinness World Record for most dogs wearing a bandana. Join us and get your pooch's name engraved in history! 18th December, 1-4 P.M.
Fashion Show:
Show off your pooch for the diva they are at the pet fashion show. The contest will be conducted in two rounds. The participants clearing the first round on 17th December, 7-8 P.M. will move on to the second one on 18th December, 7-8 P.M.
Kids & Pets Zone:
Your pets are your child's best friends. They love them like they love their own. This zone has fun and interactive activities for your kids and pets.
Pet-Keeping:
Attend these workshops and harness your skills in your pet's behaviour and nutrition requirements.
Retail Therapy:
With a variety of products to buy for your pooch let the shopaholic in you loose.
Live Performance:
Enjoy some live music and comic performance by leading artists.
Scavenger Hunt:
Give in to your pooch's natural instincts and join him on a scavenger hunt through the event. All that you find from the list is yours to keep! And if you complete the hunt well within time, your pooch gets a gift hamper!