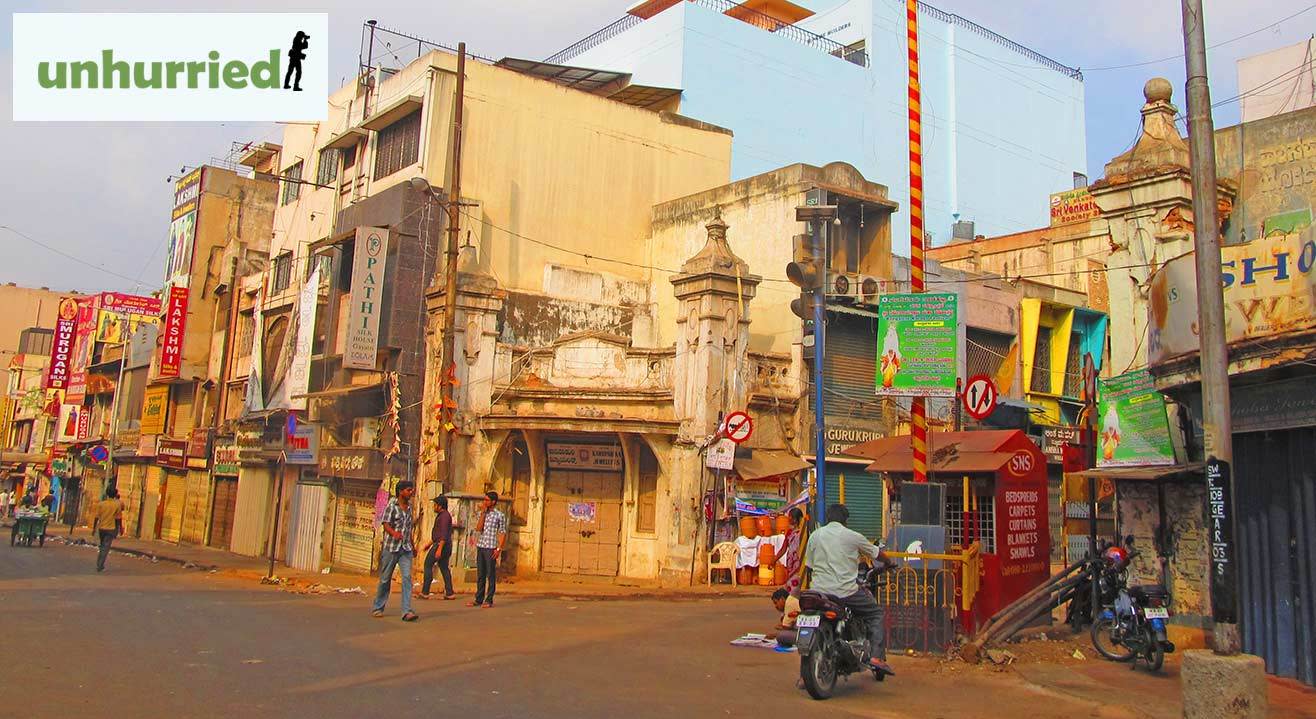 Guided Walks
Pete Walk
State Bank Of Mysore ATM Banglore
About
Bengaluru's oldest settlement, filled with a maze of tiny streets, housing many communities and their trades, the Pete area takes you through a journey that has spanned five centuries. Experience the buzz of its wholesale market area with its many small shops, century old temples, and small markets tucked away from chaos. Get to know the city's many different avatars.
Be a part of old Bengaluru by walking through it, understanding its story, people & their culture.
About Unhurried
Unhurried is a heritage and cultural experience-driven travel company. Their definition of travel is off-beat and fluid. Whether you wish to take a lovely neighbourhood walk within Bangalore or a day-long thematic city tour; whether you want to take a weekend trip to a heritage site or plan a custom tour for your family and friends, Unhurried will help take you to unique places and cool spaces.
With Unhurried, you'll get a fulfilling travel experience, filled with tales, myths and even miracles.
Apart from conducting walks and tours at the convenience of their guests, they organise a few open walks and day tours that are announced every month.
Venue
State Bank Of Mysore ATM Banglore
State Bank Of Mysore ATM Banglore, K.G.Road, Anchepet, Chickpet, Bengaluru, Karnataka 560009