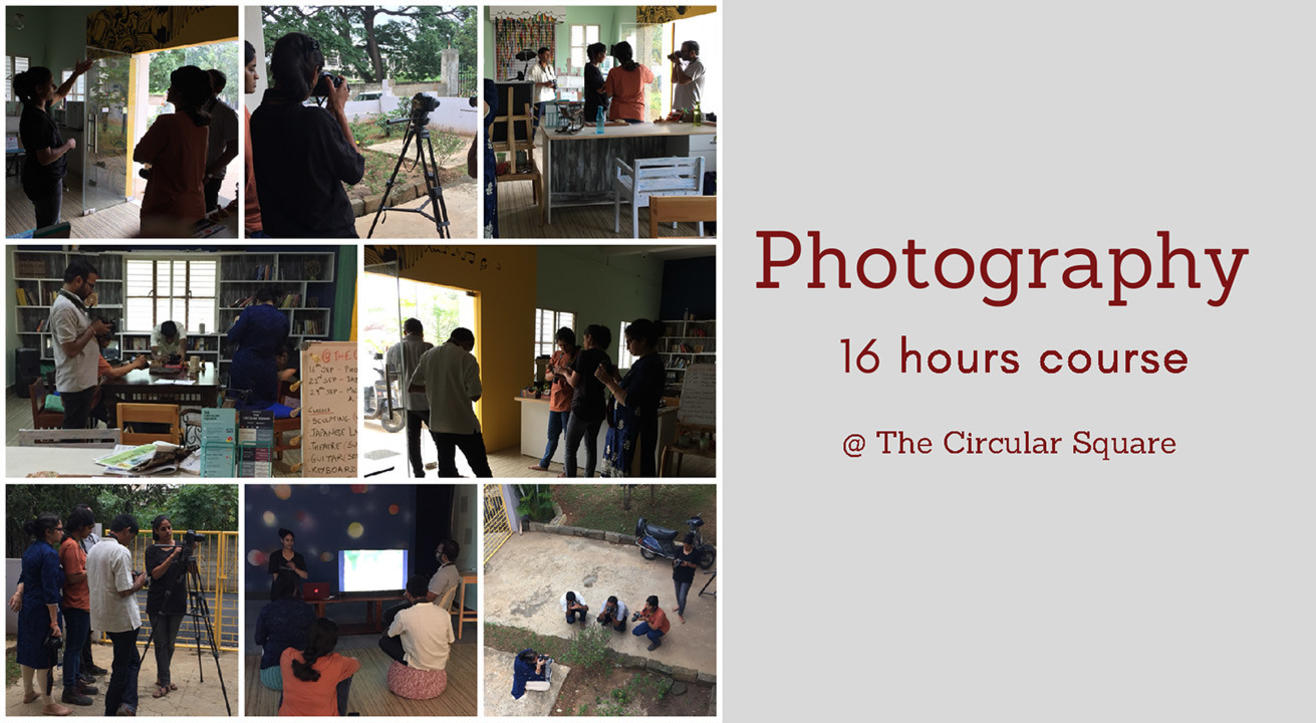 Photography
Photography | 16 Hour Course Weekdays
January 8 - February 26 | 10AM & 4PM
About
"There are always two people in every picture: the photographer and the viewer." - Ansel Adams
Join this course, where you will learn to take good, well composed photographs that are visually interesting. We will teach you everything you need to know about the manual mode of your camera. You will understand the basics of exposure, lensing, composition, and visual storytelling.
By the end of the course you would have developed the skills to become a confident
photographer.
Topics covered in course:
Understanding how natural light works, lighting techniques
Camera functions
Photography techniques Exposure, Composition, Framing, White balance,Histogram
Exposure Balance & DSLR camera modes (P/S/A/M modes)
Color Vs Black/White photographs
Lensing for different situations
Introduction to Editing using Adobe lightroom
Portrait photography in natural light
Tips on photography accessories
Participants will be given class and home assignments that will be critiqued as a group in subsequent class. Choose any 16 hours within the given class schedule of this event to attend the course
* It is mandatory to bring your camera along for this course. It can be a DSLR or a compact point-and-shoot camera. Please also bring a notebook/pen to make your notes.


About Ujwala Vishwanath
Ujwala Vishwanath is a cinematographer, sketcher, painter, photographer and sculptor. She has completed her Bachelor of Fine Arts from Indiana University US, PG-Diploma in Multi-Media Broadcasting in Journalism from the World Media Academy & ICFJ, and Master of Fine Arts from American Film Institute Los Angeles.
Having 8 years of experience in sketching, painting, cinematography, photography and sculpting, she works with documentary filmmakers, Discovery communications, Meditech and Sudhee networks, being just a few of them. She also works as a freelance cinematographer for films as well as conducts workshops and classes for those wanting to express themselves through art.


Class Schedule
Course Duration : 7 Weeks
Timings : 10AM - 12PM | 4PM - 6PM
January 8: 10AM | 4PM
January 15: 10AM | 4PM
January 22: 10AM | 4PM
January 29: 10AM | 4PM
February 05 : 10AM | 4PM
February 12 : 10AM | 4PM
February 19 : 10AM | 4PM
February 26 : 10AM | 4PM
Venue
The Circular Square
24, Doddakalansandra Gubbalala gate, next to Lakshmi Vilas bank, Bengaluru, Karnataka 560062