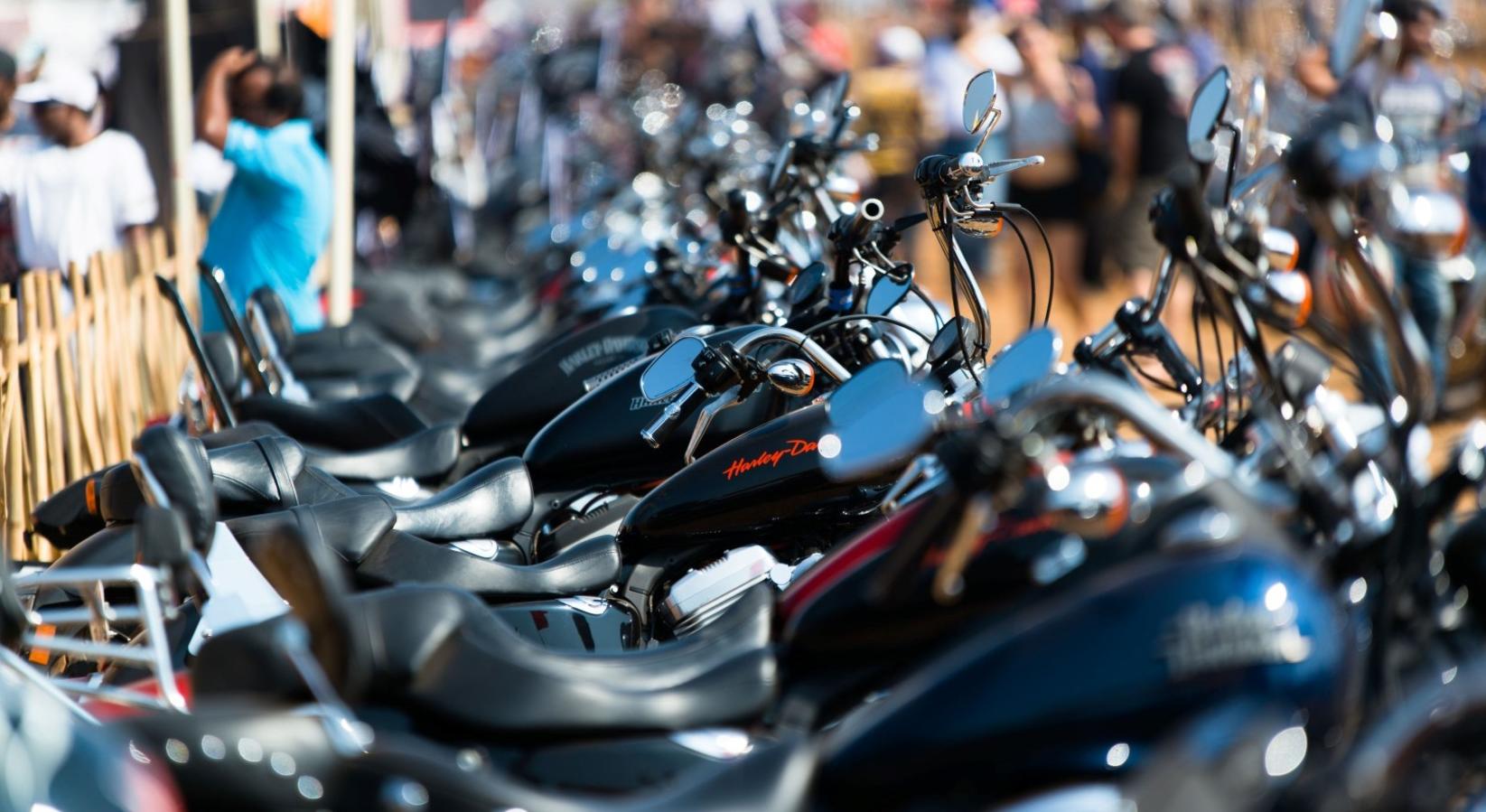 Biking
Look What Awaits You At India's Sexiest Biker Rave!
Bikers rejoice - India Bike Week is back! The 2017 edition will happen at Vagator Hills, Goa, and looks to be bigger than ever! A sneak peak into what's coming your way, below.
Bike Porn!
India Bike Week is heaven for bikers from all over India for a reason! Firstly, there's out-and-out bike porn: The best, baddest, most droolworthy machines from around the country, in one place. You'll be seeing some stunning bike parades: H.O.G. Parade, Riding Association of Triumph, Dominar Parade, BMW Motorrard, The Great Migration clubs, Community parades with DJ Savyo, Indian Parade & Isuzu.
And some biking celebrities, too!
You'll be seeing some special guests - Leslie Porterfield, the world's fastest woman on two wheels, and Freddie Spencer, the only man to win back-to-back championships in two classes (250cc and 500cc).
Catch some great live music!
Courtesy Apache Indian Live, Colt Silvers (who will be touring India at the time!), DJ Savyo, Jack Jigg, Lagori, Major C, Mojojojo, G2 Live, DJ Smokey & Coyote Ugly! Sample some of their music below.
A Flat and Enduro Track
You will see a purpose-built Flat Track Harley-Davidson Street 750 by Rajputana Custom & an Enduro Track will host the Triumph TIGER TRAIL - learn the intricacies of riding a Triumph Tiger 800 from Triumph's professional Enduro riders.

And music + standup comedy.
There are going to be several performances to make sure that when (and if!) you take a break from all the biking, there's still plenty to enjoy. There are several names to be announced - keep checking this page for an update over the next week!
The grub? Brought to you by Kala Ghoda Art Festival's Food Curator.
Let's face it - all that biking's likely to make you peckish. Lucky then, that we have none other than Nicole Mody. Expect a mix of great food, including lip-smacking Goan cuisine. Oh, and for lovers of tipple, there's a beer garden as well. There will also be a few bars: Howling Dog Bar, Club Village and BMW Beer Garden - each of which will have something unique to offer you.
Don't forget to get inspired!
Speakers include Vinod Rawat (prosthetic leg rider/ racer), Melissa Pierson (American author and biker), Kumar Shah (Vadodra to London), Dhruv Dholakia (TEDx speaker and pan India bike tripper), Dilip Muralidaran (clocked 250000+ km on scooters despite cerebral palsy & a slip disc), Ravi Verma (who rode 23000 km to collect Thank You messages for the Indian Army) and more.
Short Films, curated by Shamiana!
Just when you thought the festival couldn't get any better! At the end of the day, grab a beer, head to the Big Trip Arena, lay back and watch some fantastic travel & adventure films - curated by Asia's Largest and most respected Short Film Company - Shamiana!
The Migration!
And finally, it's a celebration of all things biking. 20,000 bikers will descend to Vagator Hills. Meet old friends, make new ones, and take back memories of a lifetime.
We're not done!
You'll find Bike mod displays. Several competitions. A biker mart + expo (which will have over 100 accessory shops). Film festival. Activities. Beard contests (hey, it's Movember, after all). Bikini bike wash. Tattoo contests. The Moto Art Collective (exhibitions of murals, street art, photos, upcycled moto parts). Karaoke. And so much more.
Basically, if you're into bikes, there should be no reason for you not to attend. Get your tickets below, and get set to join India's Sexiest Biker Rave!
Subscribe to receive our newsletter!
Find the best experiences happening out there in your city or enjoy handpicked content while sitting comfortably at home. Insider is your go-to place to figure out what to do today!