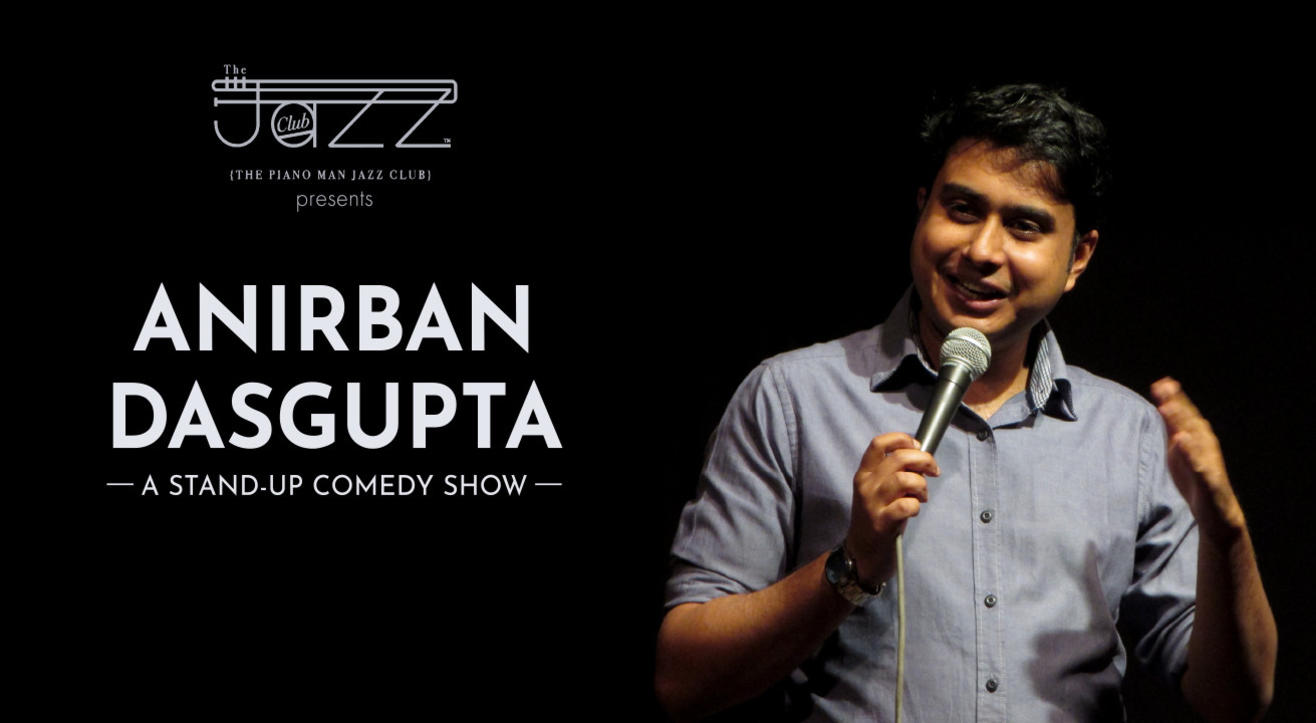 Piano Man presents: Anirban Dasgupta
The Piano Man Jazz Club, Delhi, Delhi
Step out and enjoy this event
Invite your friends
and enjoy a shared experience
Piano Man presents: Anirban Dasgupta
The Piano Man Jazz Club, Delhi, Delhi
Step out and enjoy this event
Invite your friends
and enjoy a shared experience
Invite your friends
and enjoy a shared experience
Watch Anirban Dasgupta try out his latest jokes live at The Piano Man Jazz Club!


About Anirban

A Bengali who decided to get married at the age of 24 (he really couldn't wait to settle down), Anirban Dasgupta is a Kolkata-based engineer turned comedian who has made a career out of making hasty decisions (becoming a stand-up comedian being another one). He was of the founders of Comedified, one of the first legit comedy groups of Kolkata, and was instrumental in establishing a comedy scene in the sleepy city. With jokes, puns and sketches based on stories from his personal life and on stage, he likes to talk about his inter-community marriage, corporate life, politics (being Bengali), social media and various current affairs. If you see him after a show, offer him something sweet and he might tell you a few extra jokes!
Here you can see Anirban talk about his corporate job and motivation.
The Piano Man Jazz Club, Delhi
7/22, Ground Floor, B-6, Opposite Deer Park, Safdarjung Enclave Market, Safdarjung, New Delhi
GET DIRECTIONS
Piano Man presents: Anirban Dasgupta
The Piano Man Jazz Club, Delhi, Delhi
Step out and enjoy this event
Invite your friends
and enjoy a shared experience