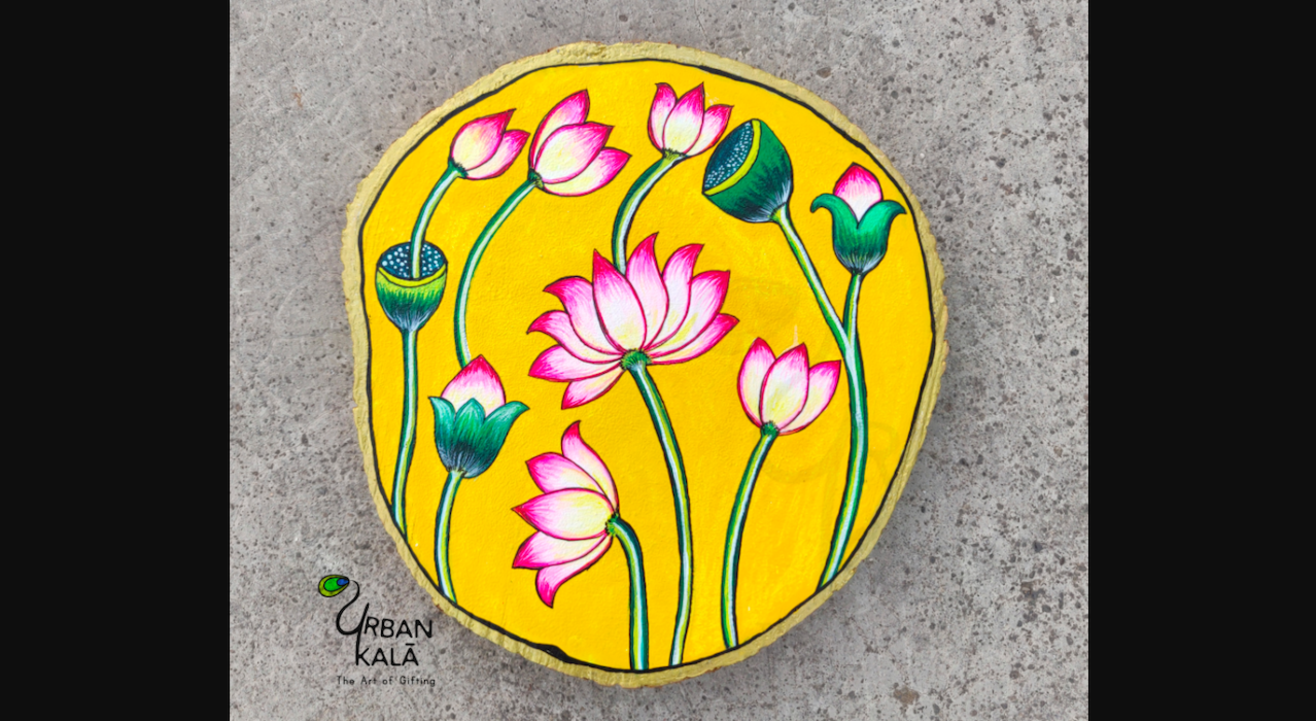 Invite your friends
and enjoy a shared experience
Invite your friends
and enjoy a shared experience
About the Event
Indian Folk Art Series 3: Pichwai Art
Pichwai paintings also known as "Pichvai" is a traditional Indian art having its origins in Rajasthan, India. Pichwai art features intricate painting portraying Lord Krishna (Sreenath ji) which is done on fabric using dark rich hues.
What You Will Learn:
They will learn to paint the pichwai cow the proportions and the way it is shaded and all the detailing.
Materials Needed:
1. Cartridge paper or hand made paper or regular paper
2. Colors ( Acrylic or poster or watercolors)
3. Golden color if available or Yellow ochre
4. 0 number brush or pen for detailing
5. 3 number round brush to fill colors
Click on the names of the Artforms to get more details :)
In case you would like to go with the Recorded session, session link will be shared post LIVE workshop
About the Artist:
Savita Gopalakrishnan - the quintessential Mumbaikar, and the brain behind Urbankala, a one-stop artistic gifting solution. She works on the painted/ sculpted merchandise at Urbankala. Art has been her passion and she also spreads the therapeutic art through her workshops across Mumbai. She is a self-taught artist with 7 years into this color venture, after her stint as a Lighting & Texturing Expert. While she has been into various forms of art, including contemporary and quirky art, her main focus has been Indian folk art.
"Beauty is in the detailing", she says, and her perfect detailing allows her artwork to stand out. And with the right choice of colors, that are unique and fresh, she further enhances the visual appeal.
IMPORTANT:
- This is a LIVE session, not a pre-recorded tutorial
- For the best experience, join the workshop from your laptop/desktop
- Ensure that your internet connectivity is strong
- Log in 15 minutes prior to the workshop. This would help us work out any technical difficulties so we can start the session on time.
- If you are unable to join the session due to technical reasons, please call us on (+91-6363556436)
- This is a closed event. Only registered email ids will be allowed to join the session.
Please note that you will receive the invoice and the link of the session on your registered email id. If you fail to receive the email, you can reach out to us on team@dialogues.space or call us on +91-6363556436 and we will send the invite to you again.