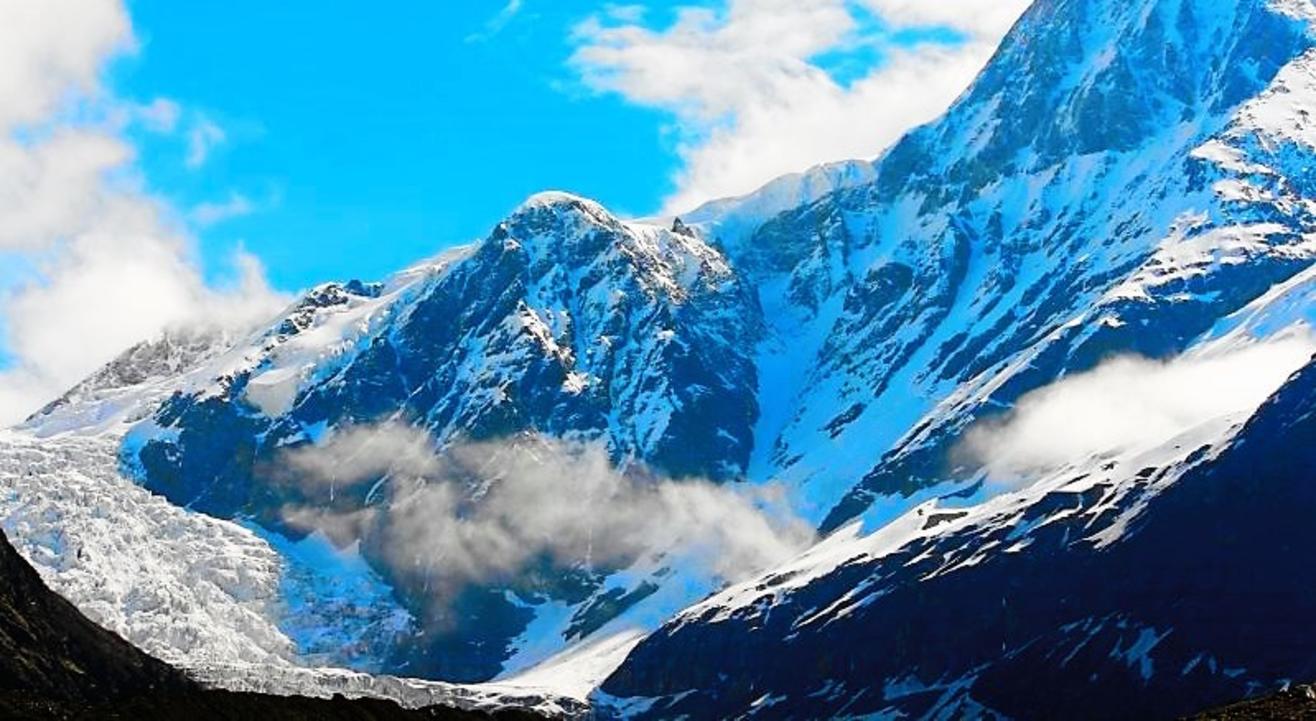 Pindari Glacier Uttarakhand | YHAI
Invite your friends
and enjoy a shared experience
Invite your friends
and enjoy a shared experience
About the Event
The Pindari Glacier has been attracting tourists since years due to its unique beauty, moderate risk level trek & natural diversity in the Himalayan region of Kumaon. This Glacier is located South-East of Nandakot, which is on the edge of Nanda Devi. Pindari Glacier is a large & gradual rising glacier, whose length is 3.2 km & width is 1.5 km. The zero point of Pindari glacier is located at an elevation of 12,007 feet above measured sea level. Pindari Glacier is the source of river Pinder, which meets River Alaknanda at the confluence of Karnaprayag in District Garhwal. Trek starts from Camp Loharkhet, then passes through Dhakuri, Khati village (the last & large inhabited village on the trail), Dwali. After Dwali, follows the Pindari glacier through Phurkia & Zero point. Trek route is about 90 km long. The round-trip trek is comfortable for most of the trekkers to complete in 9 days. Pindari Glacier is also famous for other adventure sports such as Mountaineering Expedition, Ice climbing & Mountain Biking as mentioned in State Govt. information.
Mythology: According to mythology Pandavas did Pind Dan at this place before proceeding to swarga since then place is known as Pindari.
MANDATORY: Trekking Medical Certificate will be compulsory at the time of reporting (with 30 days of validity ) duly signed by Registered Medical Practitioner (MBBS / MD only) along with his Registration no. and Name Stamp.
Grade: Moderate to Tough
How To Reach:
The base camp of the program will be at Loharkhet village, which is approx 30 km from Bageshwar, 98 km from Almora, and 178 km from Kathgodam Railway station.
Includes:
Accommodation, Nutritious food, Insurance, Forest entry fees, Qualified Guides & Training
Itinerary:
Day 1: Report at transit camp Almorah/ Bageshwar.
Day 2: Transfer to Base camp Loharkhet (5604 feet) all participants by jeep (transportation will be paid by participant).
Day 3: Acclimatization, Orientation, Luggage deposition.
Day 4: Move for Supi from Base camp by jeep (12 km/ 1 hour) then trek from Supi to Khati (7380 feet) (10km/ 5 hours).
Day 5: Trek from Khati (7380 feet) to Dwali (8970 feet) (13 km/ 6 hours).
Day 6: Trek from Dwali (8970 Feet) to Phurkia (10,531 feet) (5km/ 2 hours) then deposit rucksack to Phurkia camp & move to ZERO point (12,870 feet). After visiting ZERO point night stay will be at Phurkia camp. (5+5= 10 km/ 6 hours).
Day 7: Trek from Phurkia (10,531 Feet) to Khati (7380 feet) (18 km/ 8 hours) fully downhill.
Day 8: Trek from Khati (7380 Feet) to Dhakuri (8793 feet) (8 km/ 4 hours).
Day 9: Trek from Dhakuri (8793 feet) to Base camp (5604 feet) (12 km/ 7 hours).
Day 10: Check Out after Breakfast.
Note:
Route and Schedule of the programme may change without prior notice based on the local weather conditions.
Please read all the instructions regarding the programme carefully before booking the same (including cancellation policy).
Who can Participate:
The minimum age for a member to join the program is 18 years to 60 Years, YHAI membership is mandatory to participate. This condition will be adhered to strictly. Under age and above age will not be considered. Members desirous of joining this programme may apply online duly supported by a "Trekking Medical Certificate".