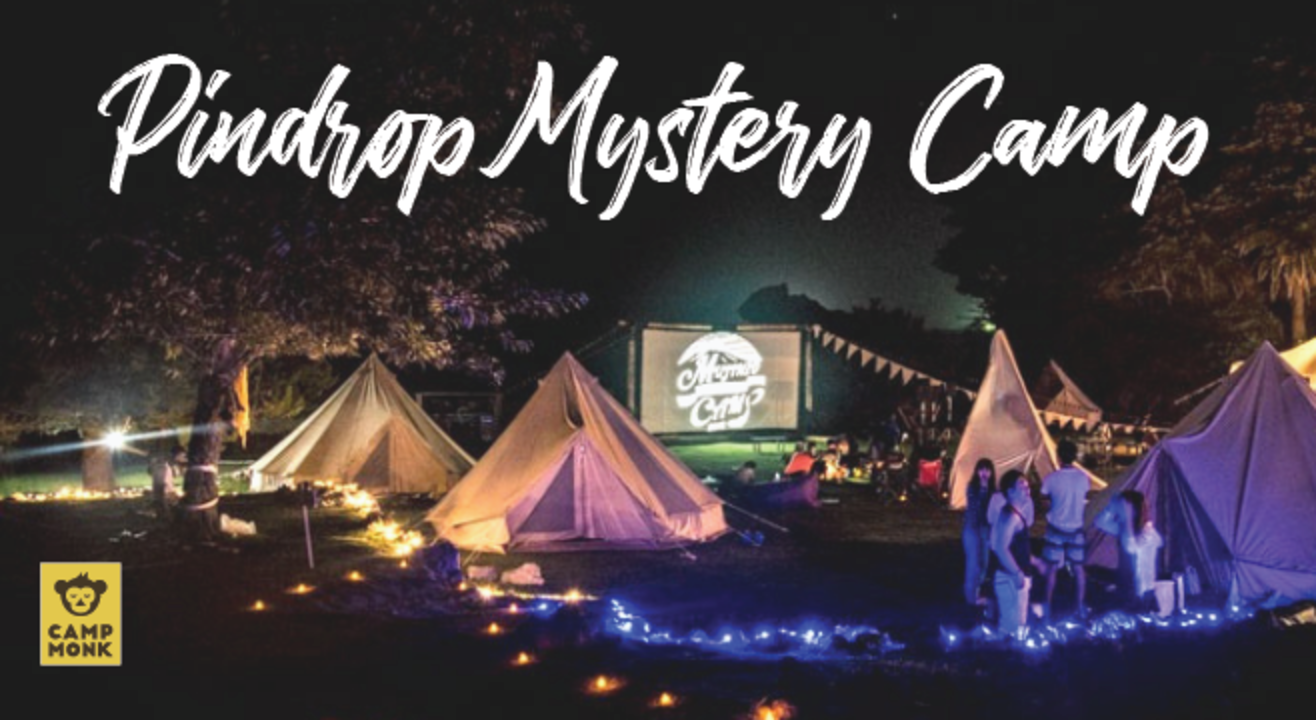 Camping
Pindrop Mystery Camp - November 2018
About
A mystery camping experience near Bangalore at a secret campsite designed for all levels of adventure.

Get your tribe together, await the pindrop and head to the camp. Reach the camp and learn to pitch tents, get a sundowner, listen to live music and the crackle of the campfire. It's sooo much fun!
Come off!
What is happening?
There is a certain kind of a rush that comes with discovering nooks and corners that are otherwise blind to the eye - are you willing to allow yourself to get on a crazy adventure?
You'll find yourself rewarded by the beauty of anticipation lurking in the outdoors.
Pindrop is a mystery camping experience based on discovery and exploration initiated by Campmonk. We pick an awesome place, keep it under wraps until the camp day and host you for a DIY camping experience. Exciting enough?
Its like a treasure hunt and a camping experience rolled into one!
Come on, choose the outdoors!
Entry by payment confirmation only.
Free for children below the age of 6 yrs.
Campsite can be accessed by all vehicles
Food available at the campsite: Rs.500 (includes dinner and breakfast) // Additional snack items available on purchase
Tents available for rent at the campsite: Roughly Rs.500 (per tent) + Rs.100 (per head/per sleeping bag)
How does this work?
On the morning of the event a specific Google pin of the campsite and check-in time would be shared with all those who on-board. All you need to do is turn up at the spot with your gear, camp under the stars and soak up all that the nature has to offer
You will not know what surrounds, till you turn up.
How is that for an adventure?

When?
Check in 24th November, 3pm
Check out at 25th November 11am

Where?
Around Bangalore. We'll reveal exactly where on camp day. Till then, we must all practice patience.

Who?
Noobs or experienced campers, families, kids, couples, pets, parents anyone who loves camping.
Bring your motorbikes, bicycles, guitars, djembe or telescope. Pack your favourite dish or left overs or what ever else you'd like to snack on.

Why?
The idea is to get campers to unite, a no barrier, open for all camping experience to soak all that the nature has to offer. To tickle the sense of adventure and feel serendipitous.
Due to unavoidable circumstances (like rain or any natural calamity).
Campmonk or any other person associated with the same shall not be responsible for any claim or compensation
Registrations/Tickets can only be refunded if request is initiated at least 10 days before event day. In which case the following refunds would apply
10 days before event: 100%
7 days before event: 75%
2 days before event: 50%
Last 48hrs: No refunds
-Campmonk fees will be deducted in all the above cases