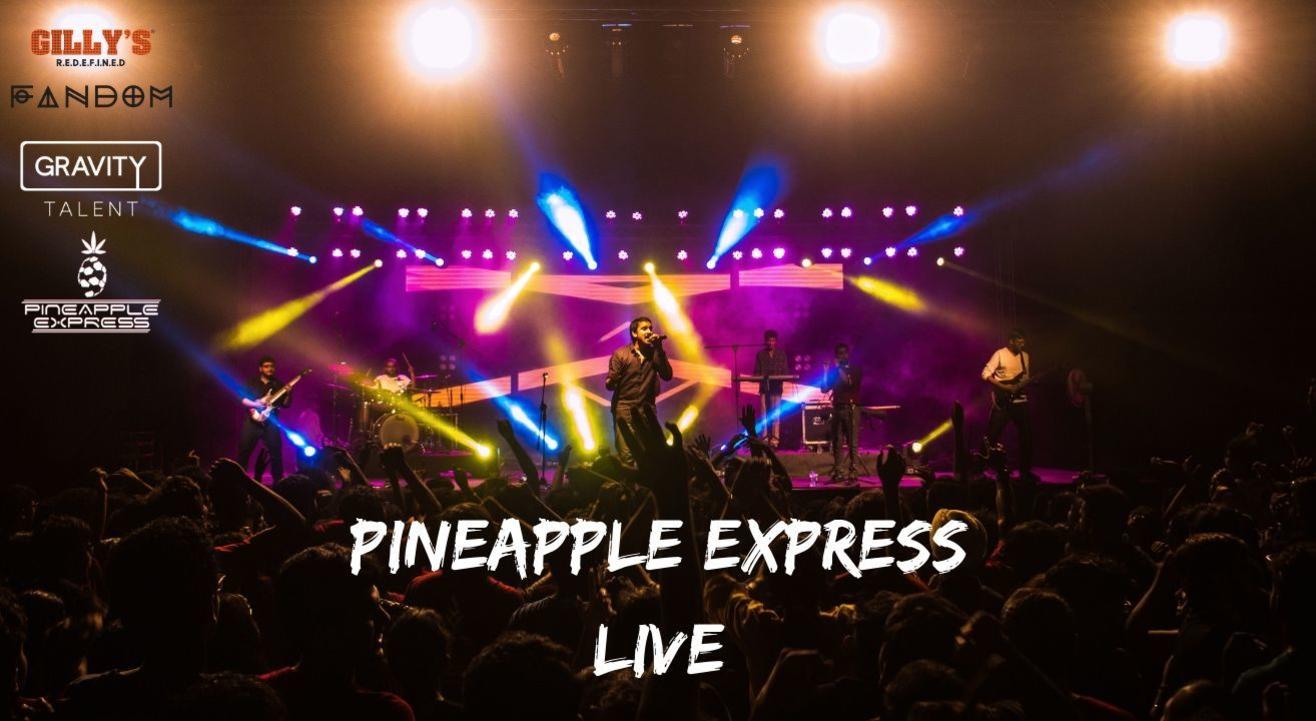 Music
Pineapple Express Live - 'Deja Vu' EP Launch
Fandom at Gilly's Redefined
About
Pineapple Express, India's biggest multi-lingual fusion band, take stage at Fandom, Gilly's Redefined in Bangalore for the live launch show, of their sophomore EP 'Deja Vu' on August 3rd 2019.
★ Pineapple Express India ★
Pineapple Express, India's most unique multi-lingual band, are headed to you with their renowned audio-visual live set experience on August 3rd 2019, with a career-spanning set, involving all of their original music, signature renditions of crowd-favourite tracks and tracks from their well received EP 'Uplift', hit releases such as 'Fire ft. Benny Dayal', the cult-followed track 'Anthem' and the brand new EP - Deja Vu, for one night only, at Fandom At Gilly's Redefined!
★ What is Fandom at Gillys Redefined? ★
At Fandom, our new live venue, prepare to be blown away by sensational live performances. Our 500 standing capacity venue is fully equipped with a grand stage and a robust sound and lighting system. To find out who is performing at Fandom, just check out our Event Calendar!


★ What is Gilly's Redefined? ★
Gilly's Redefined is the next step in the gastronomic evolution of our signature resto-bars - Gilly's. We have kept in mind the years of feedback we've received from our guests, threw in some spices of inspiration and hard work, blended it with yumminess, and topped it off with top-notch entertainment throughout the week so that every day feels like the weekend.
We have carefully and lovingly curated 3 floors of unique experiences- Our vibrant restobar, Myu Bar and towering rooftop, The Terrace
Be it a working lunch, catching up with friends, a relaxing event with family … you can celebrate it here within one groovetastic destination because it's always a good time at Gilly's!
*Club rules apply.
Pineapple Express - ANTHEM
Venue
Fandom at Gilly's Redefined
1st floor of Gillys redefined, # 413, 100 Feet Road, 4th Block, Koramangala, Bengaluru, Karnataka 560034