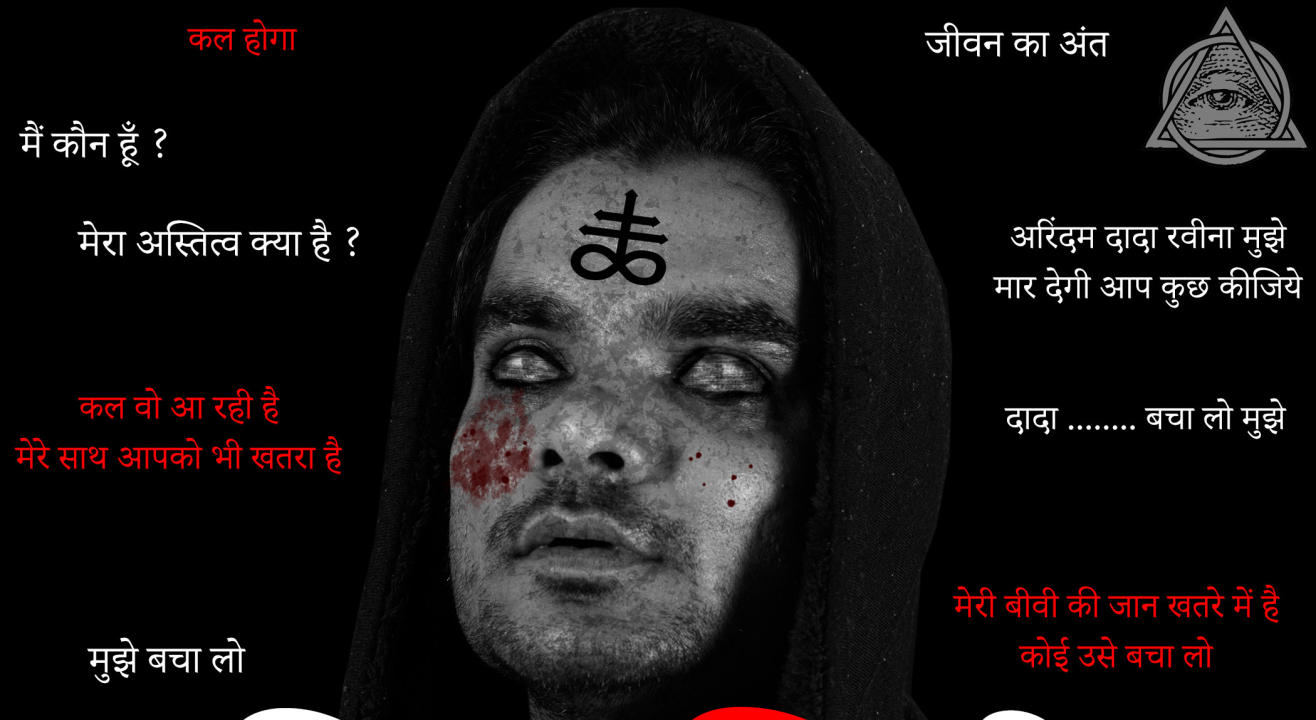 Enjoy this event from your home
₹51 onwards
Tickets are sold out for this show
Event Guide
Digital Event
Watch on Insider
For Age(s)
Family Friendly
Live Performance
Enjoy a unique experience
Invite your friends
and enjoy a shared experience
Enjoy this event from your home
₹51 onwards
Tickets are sold out for this show
Event Guide
Digital Event
Watch on Insider
For Age(s)
Family Friendly
Live Performance
Enjoy a unique experience
Invite your friends
and enjoy a shared experience
Event Guide
Digital Event
Watch on Insider
For Age(s)
Family Friendly
Live Performance
Enjoy a unique experience
Invite your friends
and enjoy a shared experience
Pishachini is a story based on the world of devils and demons. What Will Happen if they'll take over this world led by humans. If You're Trapped in Devil's World Then Betrayal is The Only Thing Which Can Take You Out. Catch #Pishachini The Beginning.
#Pishachini The Beginning
Cast & Crew
Starring: Prayag Sahu, Aditya Tiwari, Sanghmitra Bouddh, Jahnavi Chaturvedi, Bhoomika Sahu, Amit Ghosh, Ankit Bagde, Arav Aryan.
Sponsored By:- Drishti Group
Print Partner:- युवा काफिला
Food Partner:- The Pizza's Box
Art Director: Aman Kesarwani
Cinematography: Kartik Anand
Makeup:- Akshata Bagde –Ankit Diwakar
Music: Ramak Rao
Audio Partner:- RT Creations
Assistant Directors:- Aman Kesarwani, Rishiraj, Kanchan Biswas
Costume Designer:- Kashish Wadhwani
Producers: Ankit Bagde Production, Benny Mathur
Co-Producer:- Kartik Films Amit Ghosh
Banners:- Ankit Bagde Production
Enjoy this event from your home
₹51 onwards
Tickets are sold out for this show
Event Guide
Digital Event
Watch on Insider
For Age(s)
Family Friendly
Live Performance
Enjoy a unique experience
Invite your friends
and enjoy a shared experience
₹51 onwards
Tickets are sold out for this show