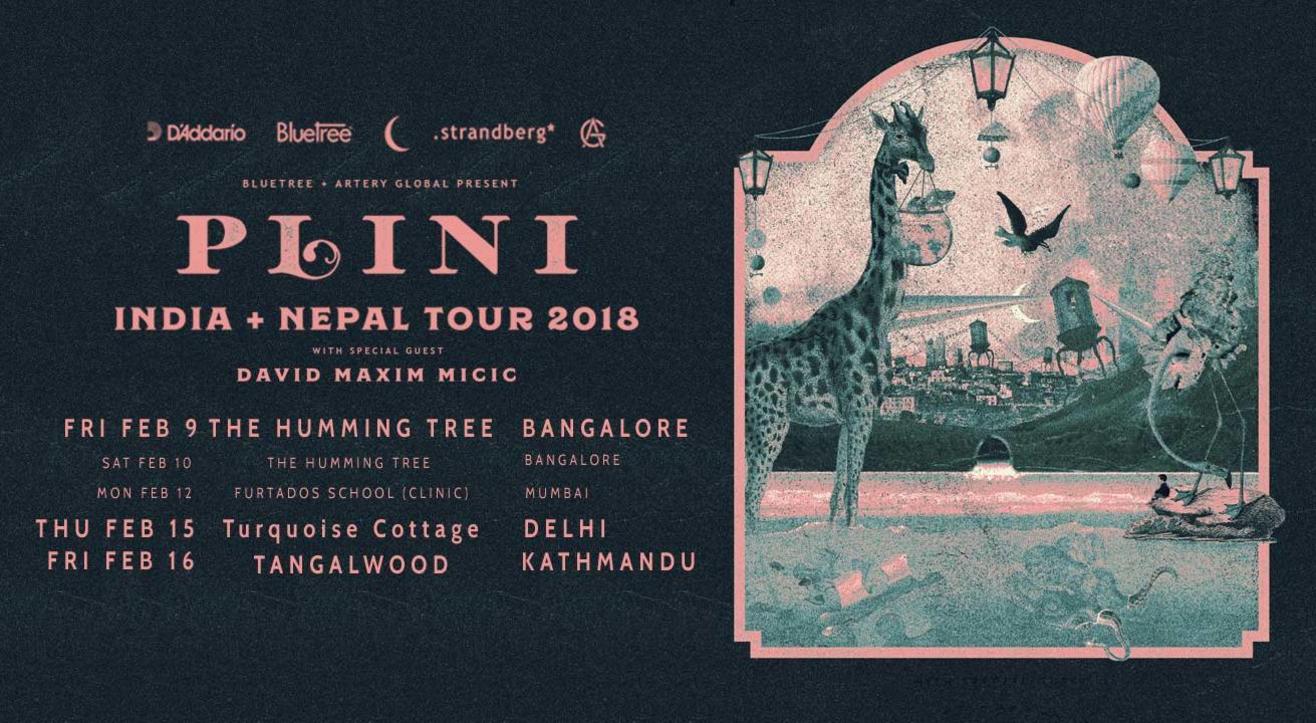 Guitar Sensation Plini is Touring India & Nepal!
The Australian guitar whiz will be supported by David Maxim Micic, and doing a couple of guitar clinics too! Bangalore, Mumbai, Delhi, Kathmandu. Feb 09-16.
Invite your friends
and enjoy a shared experience
Guitar and rock fans are in for a treat!
It's a great start to the new year, with news that Aussie guitar whiz Plini will be touring India. He is an independent solo artist from Sydney, Australia. He composes, plays guitar, records, produces and manages his unique brand of instrumental progressive rock all from a bedroom studio. None less than Steve Vai described his critically-acclaimed debut album 'Handmade Cities' as "one of the finest, forward thinking, melodic, rhythmically and harmonically deep, evolution of rock/metal instrumental guitar records I have ever heard." Plini was named #8 in Ultimate-Guitar's top 12 guitarists of 2015 and listed amongst MusicRadar's "10 best prog guitarists in the world right now" in 2016.
View dates & details for the shows below
Ticket link for the Nepal show coming soon!
Two incredible support acts: David Maxim Micic & Kraken
Micic is a Serbian guitarist-keyboardist known for his jaw-dropping YouTube videos. He is a student of the prestigious Berklee College of Music. Kraken is one of India's finest metal exports - the young band has had a phenomenal rise over the last few years, winning competitions and releasing a critically-acclaimed EP, Lush, in 2017. All in all, it promises to be one heck of a night for rock and metal fans.
If you're a guitarist, don't miss out on the clinics!
What better way to improve your chops than by learning from one of the fastest rising young guitar players of this generation? Special clinics with very limited seating available!
Check out what's in store for you below!
Subscribe to receive our newsletter!
Find the best experiences happening out there in your city or enjoy handpicked content while sitting comfortably at home. Paytm Insider is your go-to place to figure out what to do today!