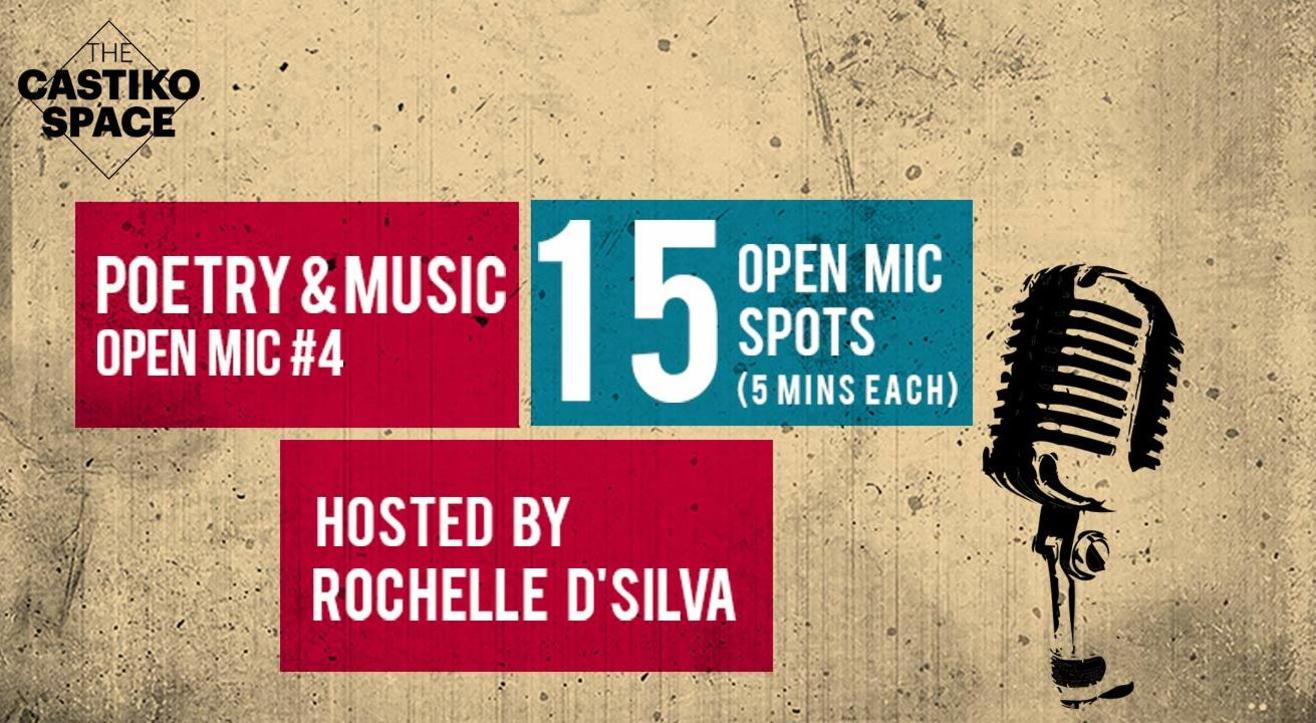 Poetry
Poetry and Music Open Mic #4
About
The fourth edition of our monthly poetry & music open mic at The Castiko Space in Versova. This is a platform for poets and musicians in the city to showcase their talents and also appreciate each others art. There are 15 spots and each person on the open mic gets 5 mins to perform. Registration for the open mic is on the spot.
The host for the evening is musician/poet –Rochelle D'Silva.
Rochelle writes about her travels, cultural influences and personal experiences. Her poems; furnished with deep imagery and functional metaphors provide clear pathways into her world and her ethos. She has been a part of numerous literary festivals around India - Bengaluru Poetry Festival 2017, Poets Translating Poets Festival 2016 organised by the Goethe Institute in Mumbai, Kala Ghoda Arts Festival 2016 and Cri de Femme International Poetry and Arts Festival 2015 in Delhi. She curates a monthly poetry open mic in Mumbai called 'Words Tell Stories' that features local and international artists and runs a slam series called Mumbai Poetry Slam. She put out a poetry and music album titled Best Apology Face with Melbourne composer Meena Shamaly in March 2017. Her debut collection of poetry titled 'When Home Is An Idea', published by Bombaykala, was released in Aug 2017. She endorses hugs.
Venue
The Castiko Space
Bungalow 121, Aaram Nagar II, Versova, Andheri West, Aram Nagar Part 2, Machlimar, Versova, Andheri West, Mumbai, Maharashtra 400061