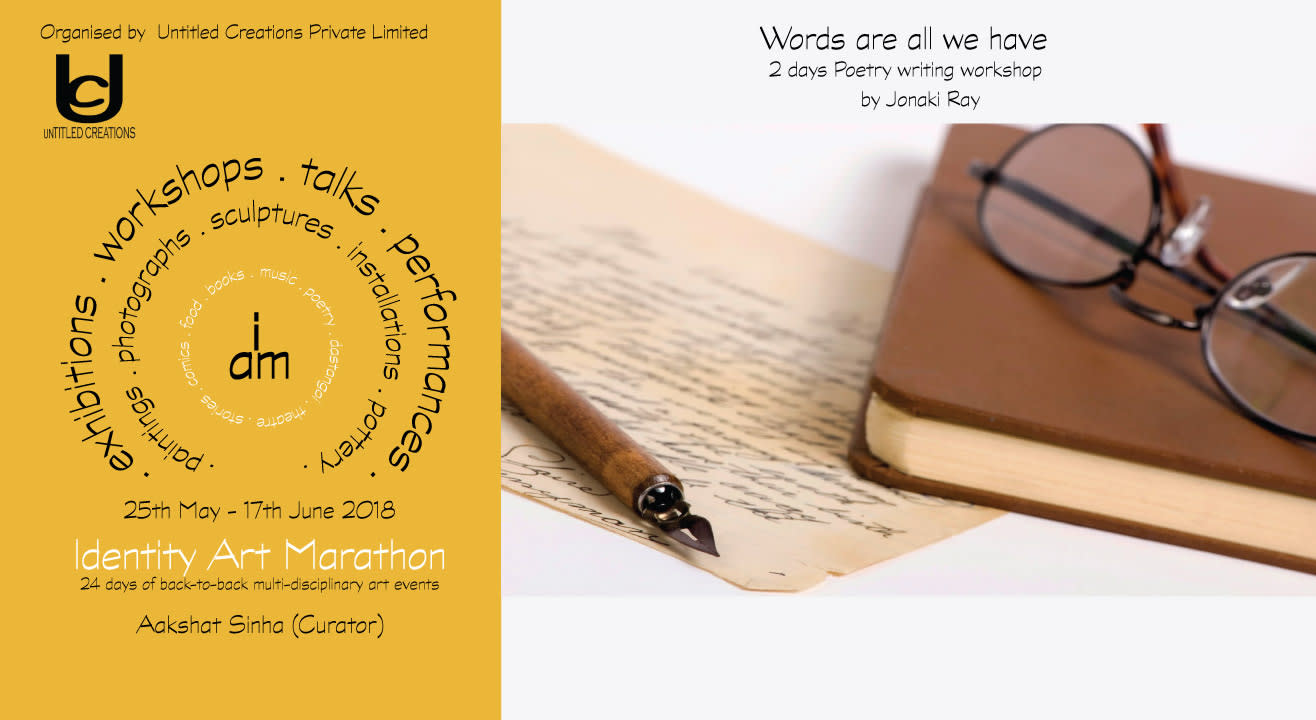 Poetry
Poetry writing by Jonaki Ray
About
Workshop I: 10am-1pm
• Pre-writing foundation
• Working with words and senses
• Interactive exercises
Workshop II: 10am-1pm
• Building on your inspiration
• Putting it all together
• Interactive exercises
• Short critique at the end
Jonaki Ray is a technical editor in India. Her work has been published and forthcoming in The Writers' Journal, The Times of India, Down to Earth, Sulekha.com, Pyrta Journal, The Four Quarters Magazine, and Kitaab.org. She is perpetually striving for a balance between the world of science, which she studied and works in, and the world of poetry, which she has come to love.
Venue
Arpana Fine Arts Gallery
Arpana Fine Arts Gallery, Academy of Fine Arts and Literature, 4/6 Siri Fort Institutional Area, Opp. Gate No. 2, Siri Fort Auditorium, New Delhi 110049. Metro Green Park.