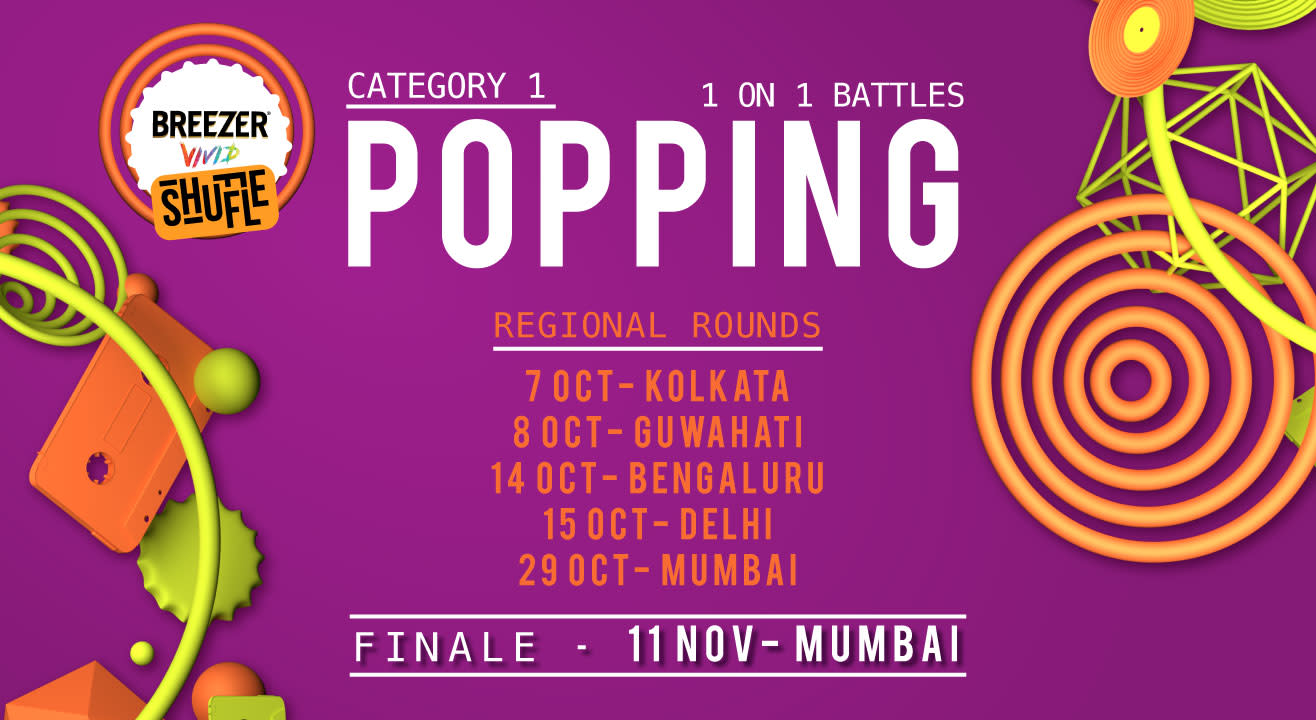 Dance
Breezer Vivid Shuffle: Popping
About
Come October and November, hip-hop will take center-stage. This medium of expression of the youth now gets a national stage and sweepstakes, with Breezer Vivid Shuffle: India's largest hip-hop dance festival.
This is a pan-India competition with 5 regional rounds and one grand finale where individuals and crews will get the chance to battle it out across a variety of styles. Apart from being the first-ever event of this scale, Breezer Vivid Shuffle also offers India's largest cash prize pool for a hip-hop dance festival. Excited enough?
AGE RESTRICTION: You must be 18 years or above on the day of the event to participate.

The event consists of a Regional Round and a Finale.

Regional Round:
Round 1: Cypher for 50 seconds.
Round 2: Top 16 battle it out 1v1 to discern who qualifies to the Finale.

Finale:
The qualified poppers in the country battle it out 1v1 till we find the best popper in India.
Venue
Kent Star Rehearsal Hall
689 ONEMAN ARMY HOUSE, Serve no.41, Chalta no.99 Bloclk A, Village Oshiwala, Plot A-19, Veera Industrial Estate, Andheri W, Mumbai-400053, KETAN KANJI PATEL, Veera Desai Industrial Estate, Andheri West, Mumbai, Maharashtra 400053