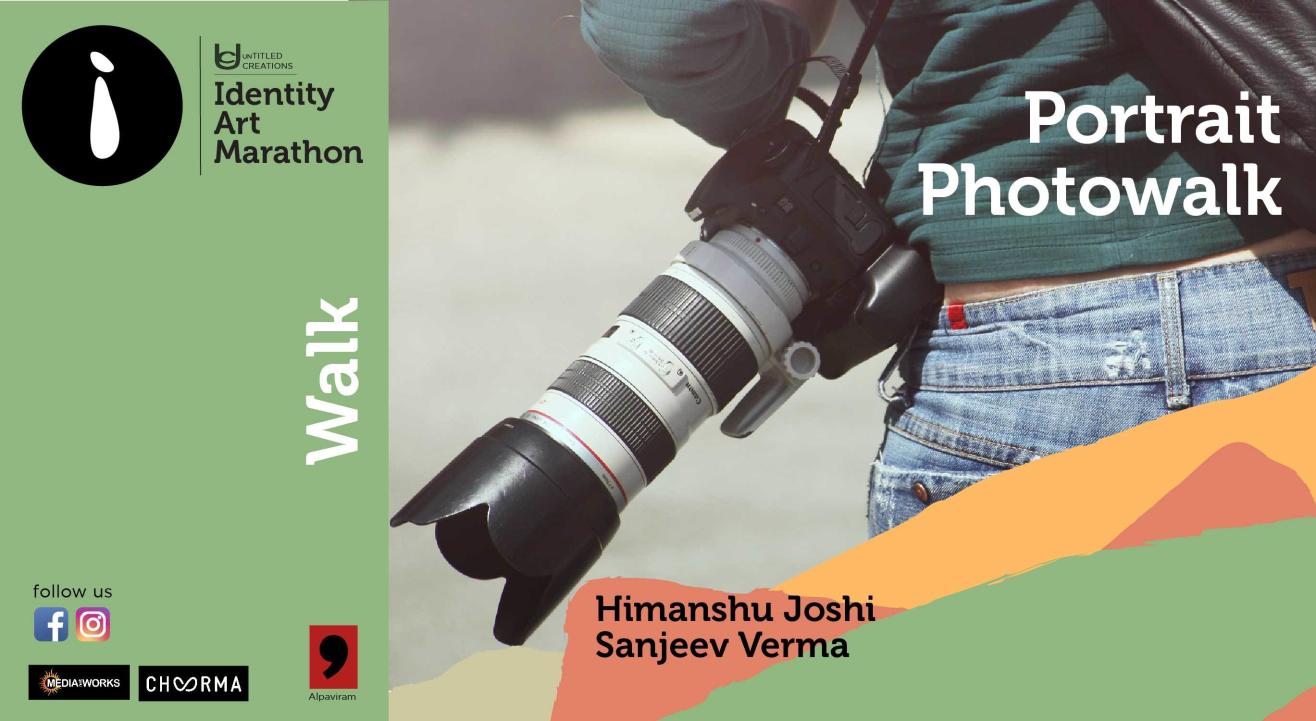 Photography
About
Portrait Photowalk by Himanshu Joshi and Sanjeev Verma
8th and 9th June 2019
8 am - 12 noon daily
4 hours per day including field trip on both days
Field trips:
Day 1: Nizamuddin,
Day 2: Chandni Chowk
Pick up and Drop from Arpana Fine Arts Gallery
June 8th and 9th
8 - 10 am Field Trip
10 am - 12 noon Assessment and talk at Arpana Fine Arts Gallery
Lovers of Ladakh and distinguished photojournalists, Himanshu Joshi and Sanjeev Vermaw will infuse hands-on learning of the nuances of portrait photography. Thet talented duo will demonstrate how to play with light and add mood to portraits.
On-spot evaluation and guided walks included.
An initiative by Alpaviram.
Part of 'I AM - Identity Art Marathon',
24 day multi disciplinary art festival from 24th May to 16th June 2019
Curator: Aakshat SInha
Organiser: Untitled Creations Private Limited
Media partner: Media net Works
Design partner: Choorma
Venue Partner: Arpana Fine Arts Gallery, New Delhi
https://www.facebook.com/identityartmarathon/
Buy a ticket & get ₹150 off. Use code: LEARNMORE150 (T&C apply)
Book any workshop ticket and get a 7-day cult.fit pass FREE. Offer valid till 31st September. (T&C apply) Click here for more information
Venue
Arpana Fine Arts Gallery
Arpana Fine Arts Gallery, Academy of Fine Arts and Literature, 4/6 Siri Fort Institutional Area, Opp. Gate No. 2, Siri Fort Auditorium, New Delhi 110049. Metro Green Park.