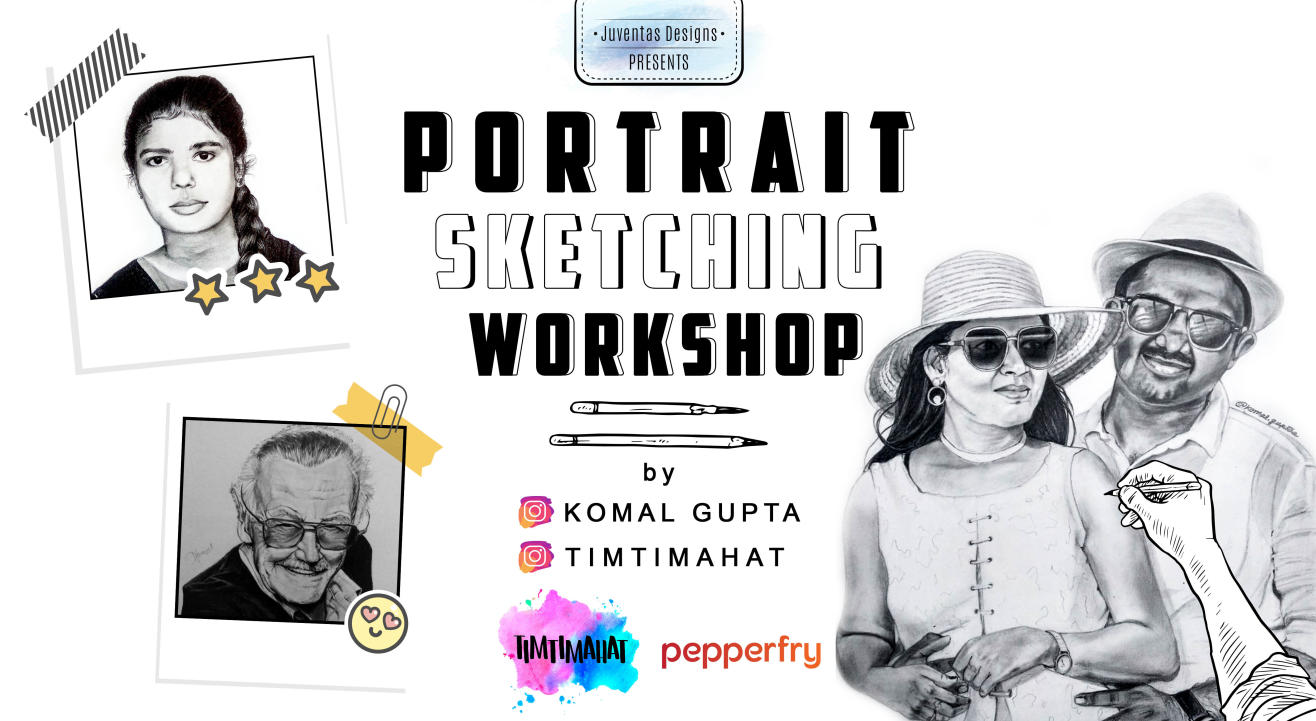 Art
Portrait Sketching Workshop
About
PORTRAIT SKETCHING WORKSHOP BY KOMAL & DIVYA.
We always want to create portrait sketches of ourselves, friends & family. But we don't know where to start? We always get stuck while drawing eyes/nose/ lips, etc. If not this, we don't know how to draw well proportioned portrait.
This workshop is designed to emphasise the basic elements of creating figurative drawings & portrait. You'll start with the basic understanding of tools & techniques, making elements, composition & detailing of the same.
You'll walk out of the workshop with a beautiful portrait creation on your own.
.
.
No prior experience in any art form required.
.
.
WHAT YOU'LL BE LEARNING?
Warm up session for free hand movement focusing on shapes & muscle exercise.
Get basic theory knowledge of using tools for drawing shapes, strokes, shading, controlling tones, composition & methods.
Learn various elements of portrait starting with step-by-step sketching of eyes, nose, lips, ears & hairs.
Learn how to study a portrait & how to compose it.
Learn various techniques, tips & tricks/ strategies to draw realistic sketches.
All Materials will be provided:
Artist quality sketching sheets.
FC Pencil : HB, 2B, 4B, 6B & 8B.
Blending tools.
Basic Stationary.
Reference Sheets.
It'll be a 4 -hour long session. We ensure individualised attention & instruction.
SEATS: 12
Fee include all the materials & Refreshments.