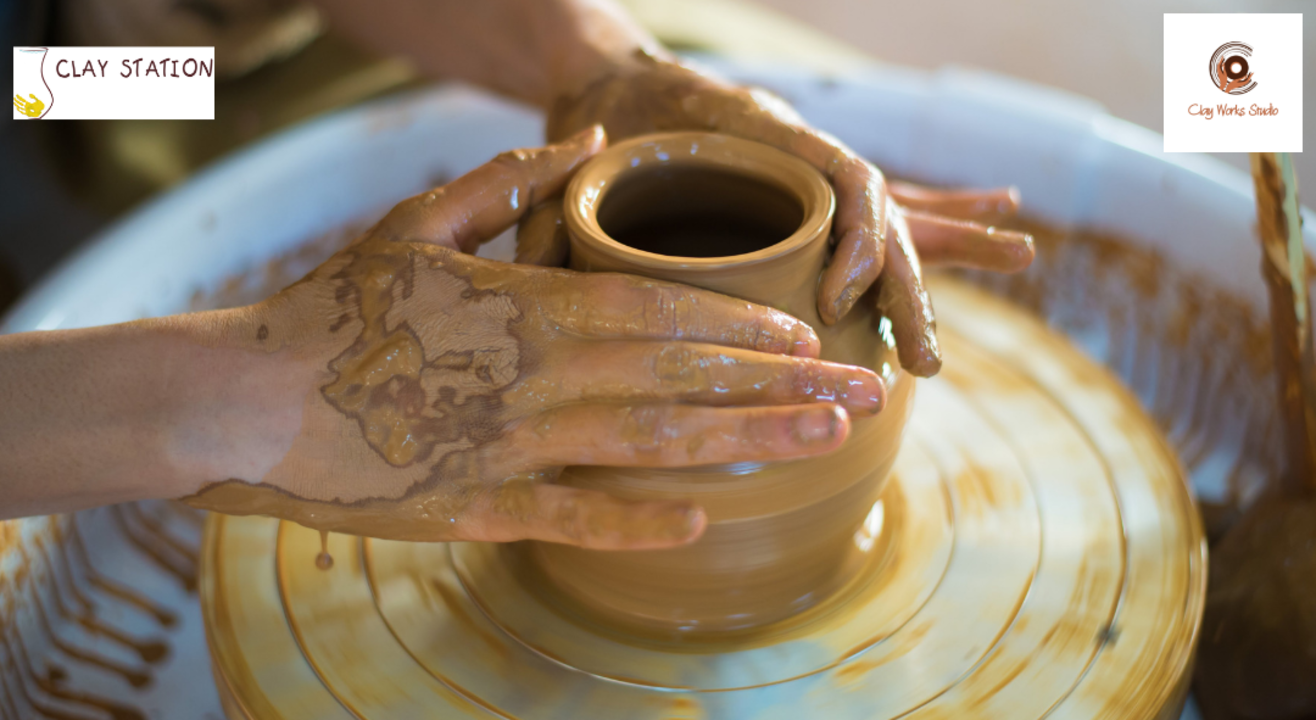 Pottery
Potter's Wheel For Beginners
Clay Station Sadashivanagar
About
Learn and experience the joy of understanding traditional techniques of making pots on the wheel, but with modern equipment!
Our experienced potters will teach you the basics of throwing on the wheel such as centring clay on the wheel, the steps of making cylinders, bowls, bottles, pitchers, and turning/trimming the bases of forms. It is a perfect course for those who have learnt the basics of pottery and making, or attended our beginner's course. It is also a great refresher for those out of practice.
The fee includes clay (terracotta), use of wheel and tools, and the firing of four of the pieces you make at the end of the course. We encourage you to join our Open Studio membership during this course for extra hours of practice. We also supply and stock a variety of products and tools for sale that you may wish to explore after this course.
Duration : 8 Sessions
Course Fee : Rs 8,500 (Including supplies and firing)
Ages: 15 years and above.
Note: A session missed by you, can be compensated on one Saturday afternoon under mentor assistance. More than one missed session will not be compensated for. In case of change in schedule, due to festivals etc, the class missed will be rescheduled according to the convenience of the group.
Venue
Clay Station Sadashivanagar
383/31, 2nd floor, 13th Main Road, Sadashivanagar, Above Just Be Cafe, Bangalore 560 080