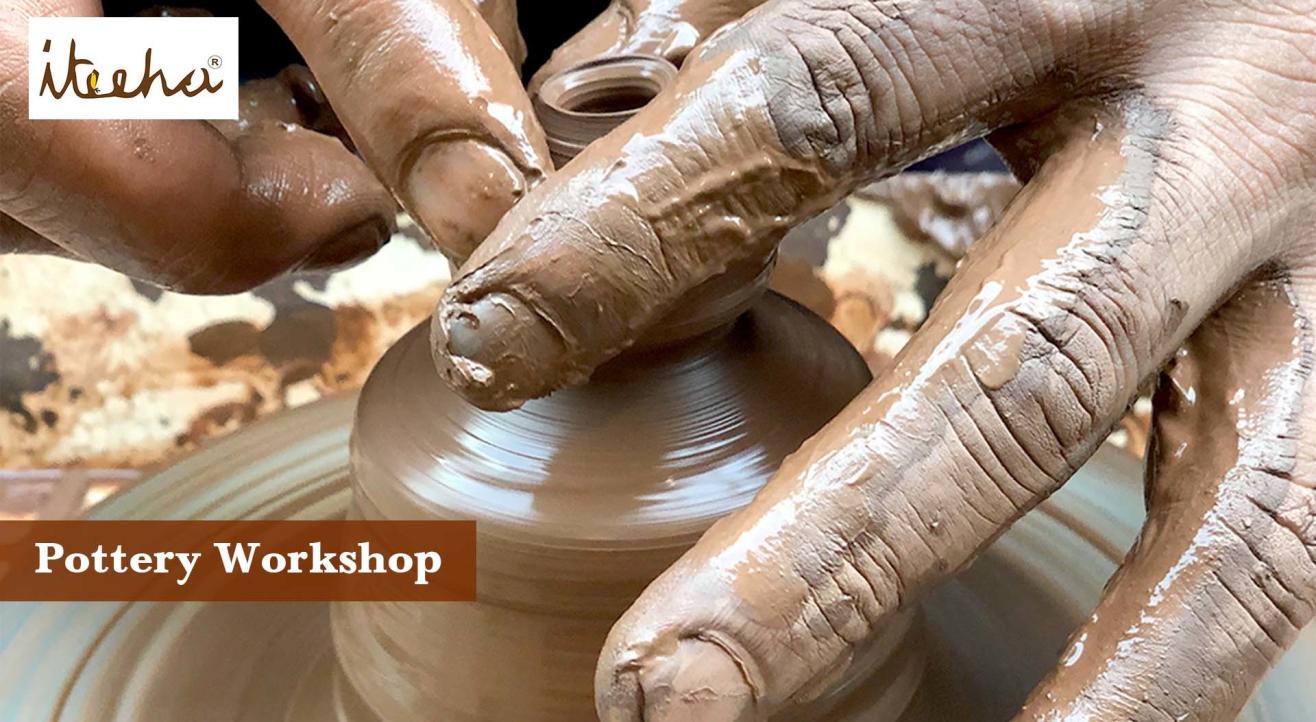 Art
About
Come learn Pottery on the Wheel with us! Start your journey in vessel creation with an introduction to wheel-thrown pottery, learning centering, throwing and 2 to 3 techniques of moulding on the wheel.
What you learn during the workshop
- Major part of the class is dedicated to learning the centering of the clay.
- Once you just kind of understand what centering is, you start with throwing and hand building.
- Whilst throwing you learn 2 to 3 techniques of shaping and building your product.
- Whilst learning this process and waiting for your turn to come we give u a sneak peak in to hand moulding and crafting of clay which u may use as a value addition for your product or make something interesting.
- Finally you take the Piece made by you along with a lot of fun.
Points to noted
- This is a basic introductory workshop to wheel and hand pottery.
- Casual clothes work fine. The clay washes out easily.
- This is a workshop which needs a lot of patience and you should enjoy the process of getting your hands muddy.
- The product made will be wet if you take it with you, you can paint with acrylic colours and use it, but you will not be able to put water in it.
- If you want it to be baked it will take us 20 - 25 days to give you your piece back.
- Each participant will be using the wheel for about 30 minutes.
For any queries call us or email us.
Fees: 1800/- inclusive of all material.
You get to take back the piece you make, all other material for use during workshop.
Date and Time: 17th November 2019, 3.30 pm to 6.30 pm
Duration of the event: 3 hours
Note: No certificate is provided for the workshop.
Venue
Iteeha Studio
Iteeha Studio, Shop No. 2, RR House, Mathuradas Mill Compound, Opp. Ideal Industrial Estate, Senapati Bapat Marg, Lower Parel West, Mumbai, Maharashtra 400013
GET DIRECTIONS