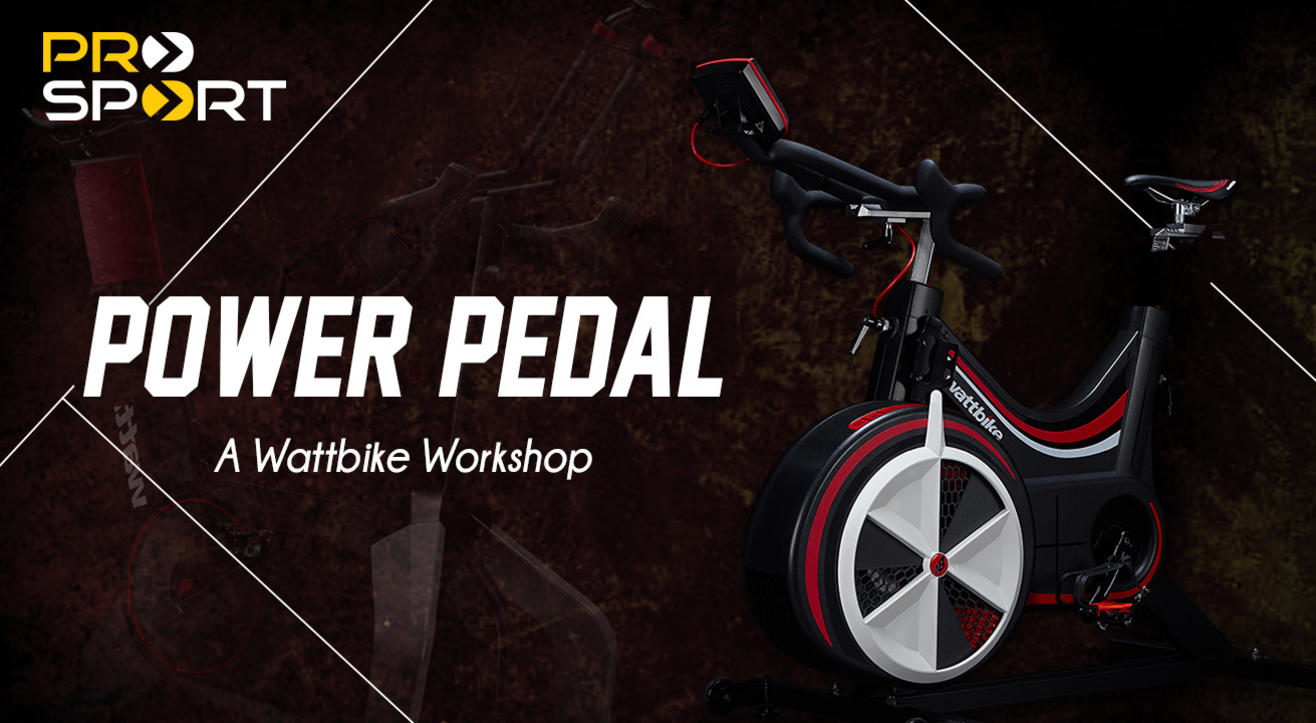 Prosport Fitness & Services Pvt Ltd.
Invite your friends
and enjoy a shared experience
Invite your friends
and enjoy a shared experience
About the Event
Book your spot in ProSport's high octane Wattbike workshop. A 2-day workshop by celebrated international sports scientists like Morné Castelyn and Helena Combrinck. Designed to bring to you the latest fitness revolution.
Wattbike is a revolutionary fitness technique that gives cycling an all new meaning, tracking power and progress with a unique Pedalling Effectiveness Score. This innovative fitness mechanism helps the easy scientific assessment of the impact of changes in pedalling technique in real time, helping you judge and increase your cycling efficiency.
Power Pedal is a one-of-its-kind workshop in India by ProSport. Conducted by some of the best fitness experts of the world, who are also avid endurance athletes completing in events like Skyrun, Trans Baviaans and Ironman Triathlon events.
The two-day workshop is aimed at giving an in-depth analysis of your fitness levels and get you proficient with this new, trending and effective fitness tool.
Is this for the general public or only cyclists/Trainers?
The beauty of the WattBike is that it is a great tool for everyone to improve their fitness. Just because professionals use it does not mean it can't be used by everyone.

What is a WattBike?
You can get all the onfo about wattbikes from their official site
Morné Castelyn - has 10-years of experience as a sport scientist and is also a strength and conditioning coach working with elite level athletes in several sports disciplines like cricket, road cycling, mountain biking, athletics, netball and rugby.

Helena Combrinck - a qualified sport scientist working at Sports Performance Clinic (South Africa) for 4 years, has specialized in Wattbike training.
Prosport Fitness & Services Pvt Ltd.
1301 MORYA BLUEMOON, NEW LINK ROAD, MONGINIS FACTORY LANE, ANDHERI WEST, Veera Desai Industrial Estate, Andheri West, Mumbai, Maharashtra 400053
GET DIRECTIONS