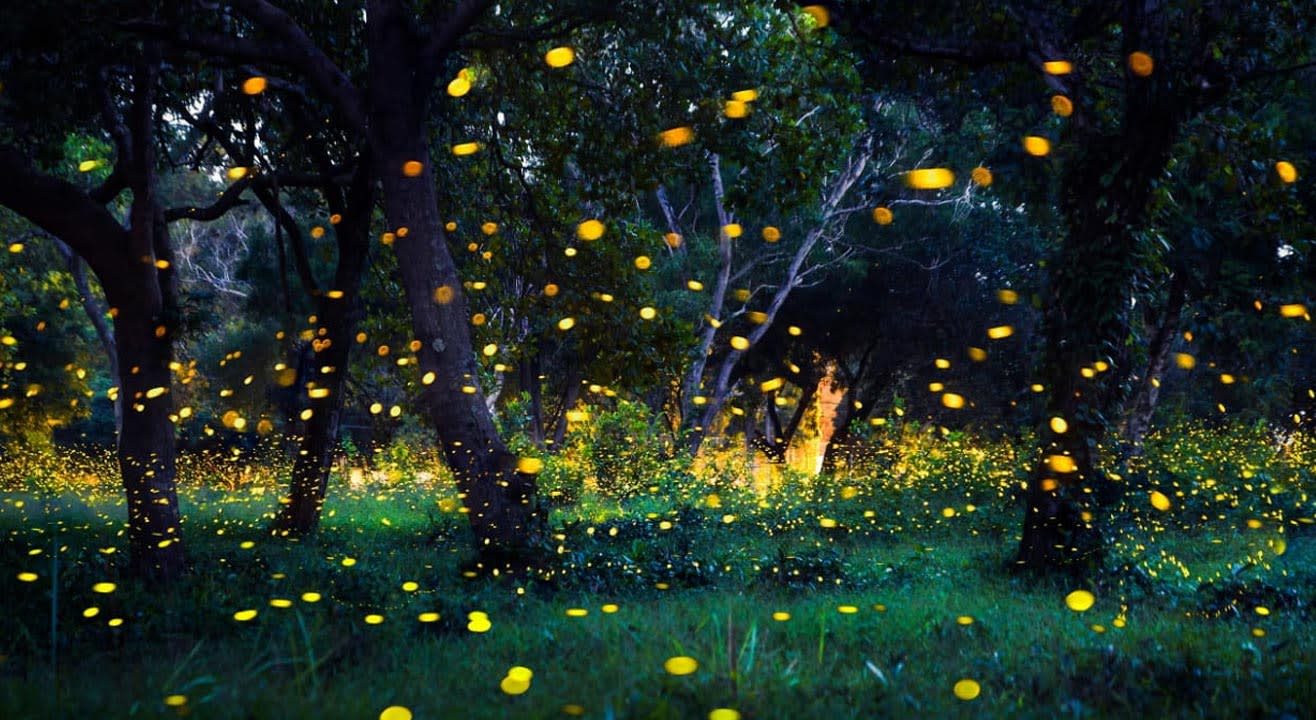 Trek
Prabalmachi Fireflies Trek - Insider.in
The glowing bugs are back this year! Check out more than 2000 species hovering through landscapes.
Home to unexploited nature, this hillside village hosts fantastic weather, lush green slopes and clean fresh air. It is a perfect destination for a quick weekend getaway since it features rocky cliffs and hilly terrain - a great spot to explore nature from a height. The Prabalmachi fort was previously called Muranjan until it was taken over and renamed by Chhatrapati Shivaji Maharaj's forces.

The Bahmani Sultanate had built the Prabalgad Fort to keep an eye on the Panvel and Kalyan forts in the North Konkan area. After its disintegration, the ownership was taken over by Ahmadnagar Sultanate. During the collapse of the current rulers, Sahaji had moved here along with his wife Jijabai and son Shivaji.

Geographically, Prabalgad lies on a plateau bearing the same name between Matheran and Panvel. It is easily visible from the Mumbai-Pune Expressway. The 'Ulahas' and 'Gadhi' rivers run to the east and west of the fort respectively. It also has other forts in all directions except for east. The west has Chanderi and Peb while north has Karnala and south features Manikgad.
How to reach Prabalmachi?

From Mumbai – 1 h 25 min (50 km) via Bengaluru - Mumbai Highway/Mumbai - Pandharpur Rd/Mumbai - Pune Highway
From Pune - 2 h (120 km) via Bengaluru - Mumbai Highway/Mumbai - Pune Expressway
Nearest railway station - Panvel. Board any Panvel bound local train from the harbour suburban train network.
Base village Thakurwadi is a 2-hour drive away from the railway station.
Highlights of Prabalmachi:

Kalavantin - A steep fort north of Prabalmachi fort
Trek - Difficulty level: Easy
Fireflies (Best time to visit) – Monsoon and Pre-monsoon| May - September
For all activities, the age group is above 10 years.

Things to carry:
Identity proof
Water - 3 L
1 torch with spare batteries
Bunch of papers, camera, cap etc.
Some ready to eat food - chikki, dates, plum cake etc
Umbrella, raincoat or windcheater
Extra pair of dry clothes
Medicines, if any
Please avoid wearing gold and other ornaments.
Check out what's in store for you below:
Subscribe to receive our newsletter!
Find the best experiences happening out there in your city or enjoy handpicked content while sitting comfortably at home. Paytm Insider is your go-to place to figure out what to do today!