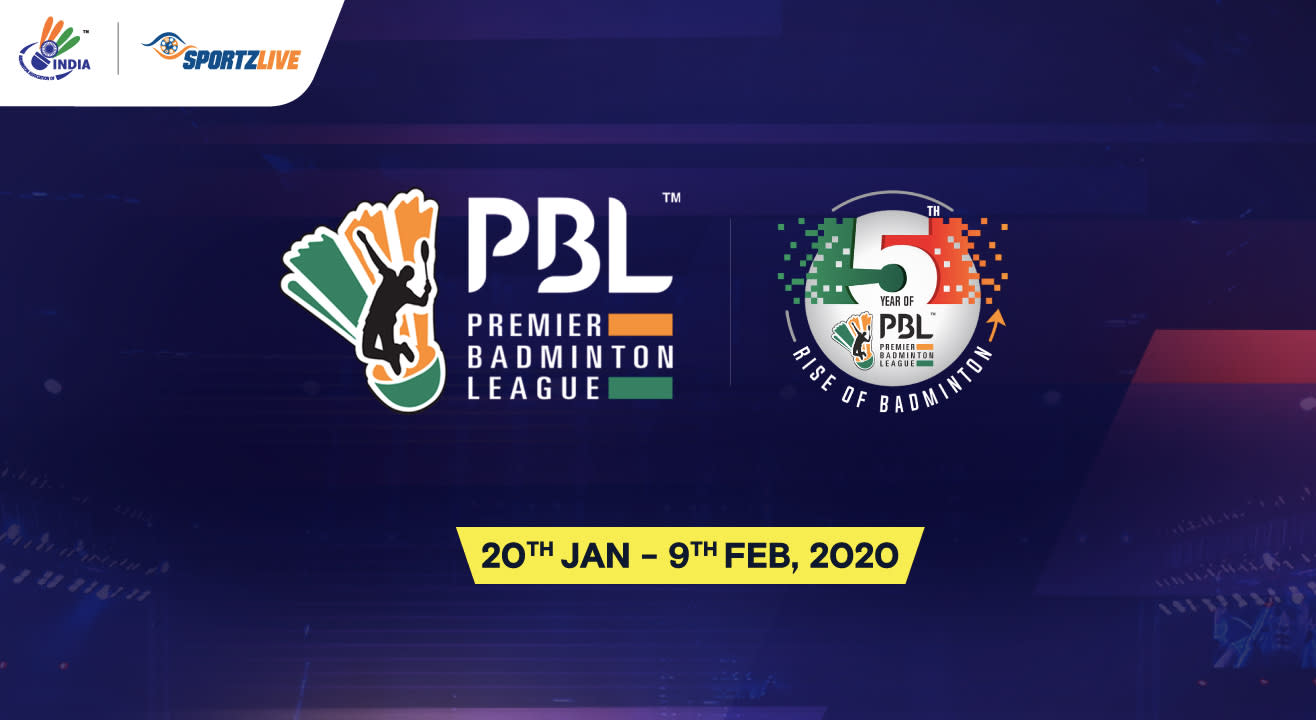 Badminton
Premier Badminton League 2020: Tickets, Schedule, Teams and More
They came, they smashed, they conquered. What a battle for the shuttle it was at this season's Premier Badminton League!

Premier Badminton League Season 5: Buy Tickets Now
The Premier Badminton League (PBL) is one of the top badminton leagues in the world. Its playing field features the top Indian and international badminton talent in the world, including multiple Olympic Medal Winners. Bengaluru Raptors emerged the champions of the 4th edition, with Mumbai Rockets continuing their runner-up streak.

Tickets for Chennai leg are now on sale:
Tickets for Lucknow leg are now on sale:
Tickets for Hyderabad leg are now on sale:
What went down at PBL Season 4:

Mumbai: The Mumbai leg witnessed killer smashes going down on court. We're still reeling from that point-by-point clash between Sindhu and Marin after they tied at 13. There was young Shriyanshi's brilliant performance against her higher-ranked competitor Evegeniya Kosetskaya that earned her a much-deserved win. Lakshya Sen also proved to have evolved as a player after he managed to defeat World. No 27 Lee Dong.

Hyderabad: Mark Caljouw's stellar performances - especially his epic win against P Kashyap, complete with a shirt-ripping celebration - had fans going crazy and were the talk of the town this leg. The prodigal duo Satwiksairaj Rankireddy and N Sikki Reddy also shone at the court with their comfortable ease in winning against Delhi Dashers and Bengaluru Raptors.
Pune: Pune 7 Aces' Ivanov and Kjaersfeld helped secure a riveting victory in their first home leg against Mumbai's Rockets Pia Zebadiah and Kim Gi Jun. There was also the epic battle of India's topmost shuttlers between PV Sindhu and Saina Nehwal where the former won by 11-15, 15-9, 15-5. Tanongsak and Rituparna put up a fantastic show against their respective opponents Evgeniya and Tommy Sugiarto, leading North Eastern Warriors to their second win.
Ahmedabad: Mumbai Rockets had the court on fire as Kim Gi Jung - Lee Yong Dae's pairing left Chennai Smashers in the dust with their 15-8, 15-10 win. Beiwen Zhang of Awadhe Warriors won against Kirsty Gilmour (both of whom are tied in their record on the international circuit), adding an extra feather to her cap after her win against PV Sindhu earlier this season. PV Sindhu also made a thrilling comeback with her victory in the decider between Ahmedabad Smash Masters and Hyderabad Hunters. There was Viktor Axelsen's win against Mark Caljouw himself with 15-11, 13-15, 15-8 scores.

Bengaluru: Awadhe Warriors shot up to the top with the shuttle smashing Hyderabad Hunters closely behind - but Mumbai Rockets' duo Kim Gi Jung and Lee Yong Dae proved too much for the Hunters who missed their chances at keeping the PBL title. The duo however was trumped by the Raptors' Mohammad Ahsan and Hendra Setiawan in a thrilling win of 15-13 and 15-10 in the final. Performances to remember included Awadhe Warriors' Beiwen Zhang's amazing rally against Saina Nehwal, Sai Praneeth's trump against his higher ranked Sameer Verma and Mathias Christiansen's work with Yang against Chennai Smashers in match scores of 15-8, and 15-6.

Standings

Awadhe Warriors - 25 points
Hyderabad Hunters - 24 points

Mumbai Rockets - 19 points
Bengaluru Raptors - 21 points

Pune 7 Aces - 17 points
Chennai Smashers - 15 points

Ahmedabad Smash Masters - 13 points

North Eastern Warriors - 11 points
Delhi Dashers - 6 points

Have questions regarding this event or your order?
Please mail help@insider.in or call us at +91-22-61548585 / +91-9136622662.

For corporate (bulk and hospitality) bookings
Please mail corporatebookings@insider.in, or call us at +91-22-33604736.
Subscribe to receive our newsletter!
Find the best experiences happening out there in your city or enjoy handpicked content while sitting comfortably at home. Paytm Insider is your go-to place to figure out what to do today!