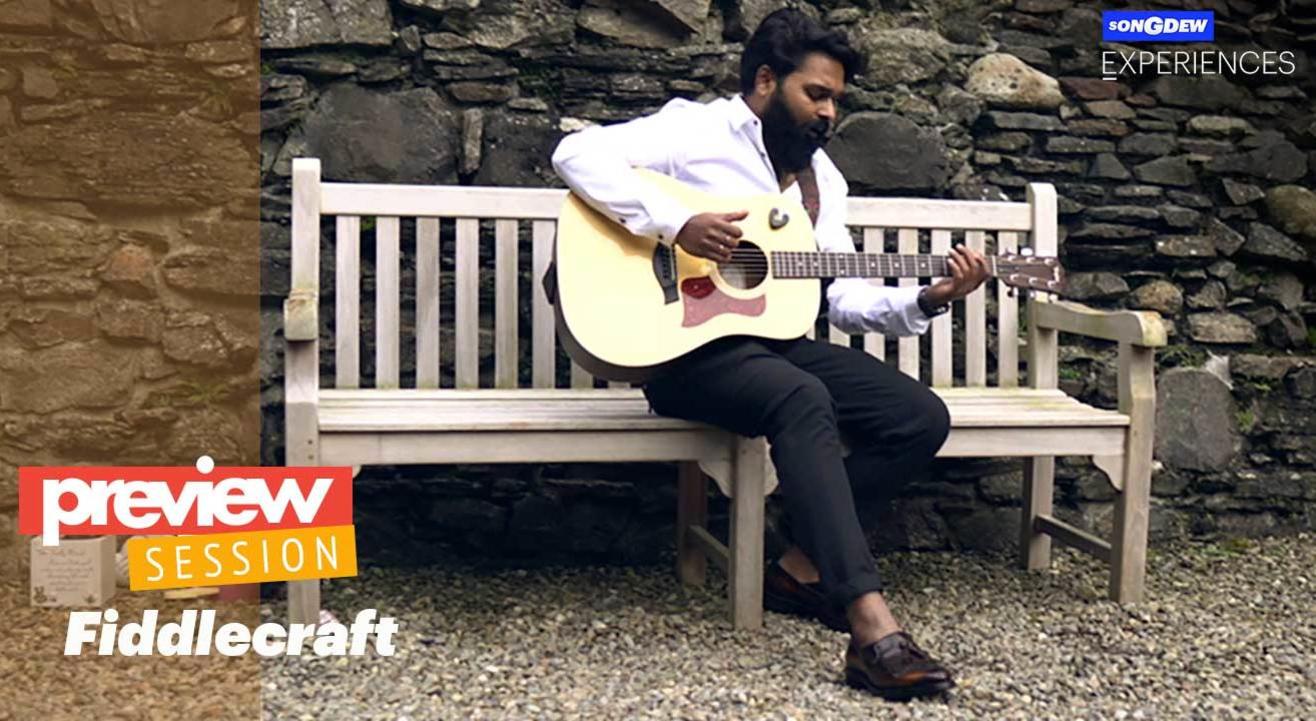 Preview Session ft. Fiddlecraft
Invite your friends
and enjoy a shared experience
Invite your friends
and enjoy a shared experience
About the Event
Bored of the usual live sessions? Be a part of this especially crafted experience by Songdew. Get on a call with Fiddlers from around the globe to watch Fiddlecraft unveil a fresh, never-heard-before track. Get to know the stories behind the writing, composing and production of this track.
But that's not all, we also get to sing -along to all our old-time favourite Fiddlecraft tracks.
*Aur iss Fakir Ko kya chahiye, tum bolo*
Fiddlecraft A.K.A the storytellers with heart-warming songs inspired by the life and all that it entails, be it heartbreak, life's struggles, new found love, choosing between good and bad, following your passion and last not but not the least gratefulness to the Almighty.
They are an Indie Pop Band that started their journey from Pune back in 2015. With over 300 original compositions, the band's energy and enthusiasm are infectious and no one resists dancing to their tunes.
Songdew Experiences are curated digital musical experiences designed for viewers to engage with music in a more intimate way. Come on board to experience interactive live programs and know your music and artists a little more closely. Each experience is a ride in itself promising you an hour of music, conversation and fun!
If you are looking for some wholesome entertainment, this event is for you!
Preview Session with Fiddlecraft | Songdew Experiences