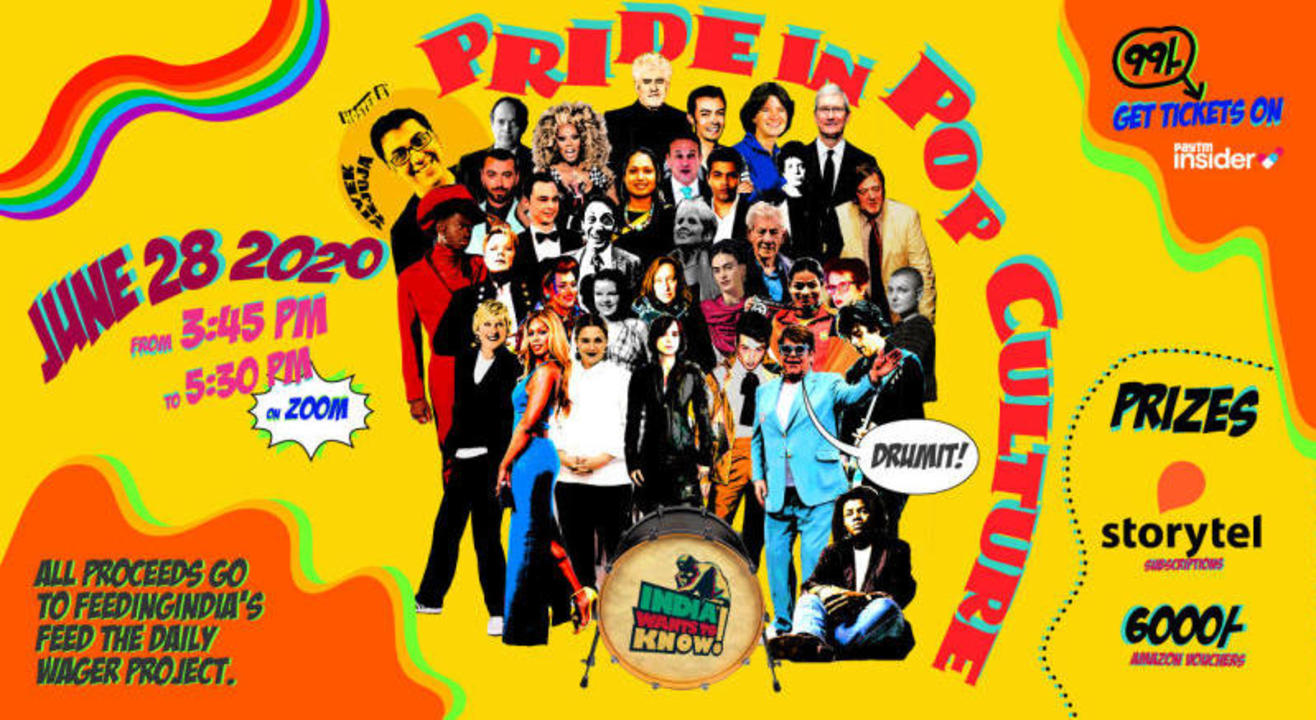 IWTK Pride in Pop Culture Quiz: An LGBTQIA Quiz
Enjoy this event from your home
Invite your friends
and enjoy a shared experience
IWTK Pride in Pop Culture Quiz: An LGBTQIA Quiz
Enjoy this event from your home
Invite your friends
and enjoy a shared experience
Invite your friends
and enjoy a shared experience
Did you know?
Switch from The Matrix was named so because the Wachowskis wanted the character to portray different genders in the Matrix and in the real world
Orange is the new black had the first openly transgendered actor to receive an Emmy nomination
Jughead Jones comes out as asexual in the Archie Comic books but the Riverdale TV show writers wrote him differently
Rachel Shelley (yes from Lagaan) starred in the L Word, the first mainstream lesbian TV show
Join us on 28th June for an amazing quiz to answer fun questions and learn more about Pride and LGBTQIA+ representation in pop culture.
Host: Vivek Tejuja (vivekisms@ on twitter)
Vivek is a prolific reader of books, Cultural Editor of Verve Magazine and author of "So Now You Know: A Memoir of Growing Up Gay in India"
When: 28th June 2020 | 3-45 PM to 5-30 PM IST
Where: In your home on a Zoom call
Whom: Our quizzes are open to EVERYONE (parental guidance advised). We have attractive prizes.
What to expect: Brilliant questions with fun stories and fascinating facts in a relaxed, inclusive atmosphere. Of course, you also have a chance to BYOT (Bring Your Own Trivia)
"Our sexuality is our sexuality, none of your business" - Rumi
India Wants To Know - Hollywood Quiz
IWTK Pride in Pop Culture Quiz: An LGBTQIA Quiz
Enjoy this event from your home
Invite your friends
and enjoy a shared experience