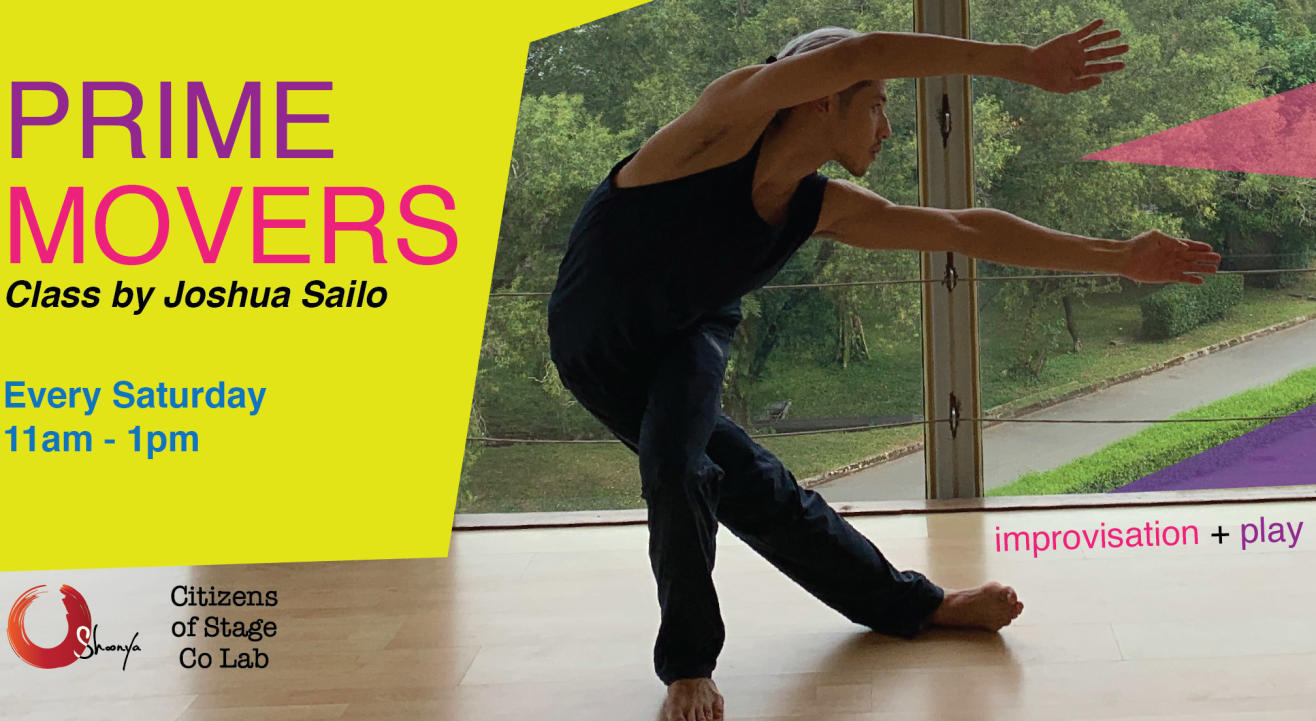 Dance
Prime Movers by Joshua Sailo
Every Saturday | 11AM - 1PM
Shoonya - Centre for Art and Somatic Practices, Bangalore
About
EVERY Saturday
11.00 AM - 1.00 PM
Rs. 1,200/month
Rs 400 drop-in.
Starting 4th January.
|| Prime Movers
Prime Movers is a movement practice that aims to build a high level of body awareness and access a dynamic range of movement through improvisation and play. This ever-evolving class is designed to help participants find their impulses and primal instinct for movement, with a focus on efficiency, rhythm, and coordination. Through guided improvisation, short combos and playful tasks that challenge and stimulate the dancers physical and intellectual capacity, Prime Movers helps dancers connect with themselves, others, and the space around them, to open new possibilities for dance, and to move with precision and clarity.
|| About the Artist
Joshua Sailo is investigates movement through a multidisciplinary lens, informed by improvisational studies and close collaboration with other artists, active exploration and discoveries made in Prime Movers workshops. A graduate of the School of Toronto Dance Theatre, Joshua has worked with various international artists including Blue Poet D.T., Cirque du Soleil, Martz Contemporary Dance Company, Mandeep Raikhy, Toronto Dance Theatre and Studio Wayne McGregor amongst others. He also holds an MA in Dance awarded by the Institute of the Arts Barcelona for his practice-based research in gendered personification, and continues to deepen his choreographic investigation through the initiative Sailoway. Since its inception in 2018, Sailoway has collaborated with a diverse range of artists with performances in Cambodia, Canada, Malaysia, Hungary, Spain and across India.
No refunds
No Cancellations
Rights of Admission Reserved
Venue
Shoonya - Centre for Art and Somatic Practices, Bangalore
4th Floor, Rear Wing, Brahmananda Court, #37 Lal Bagh Road, Bangalore
GET DIRECTIONS