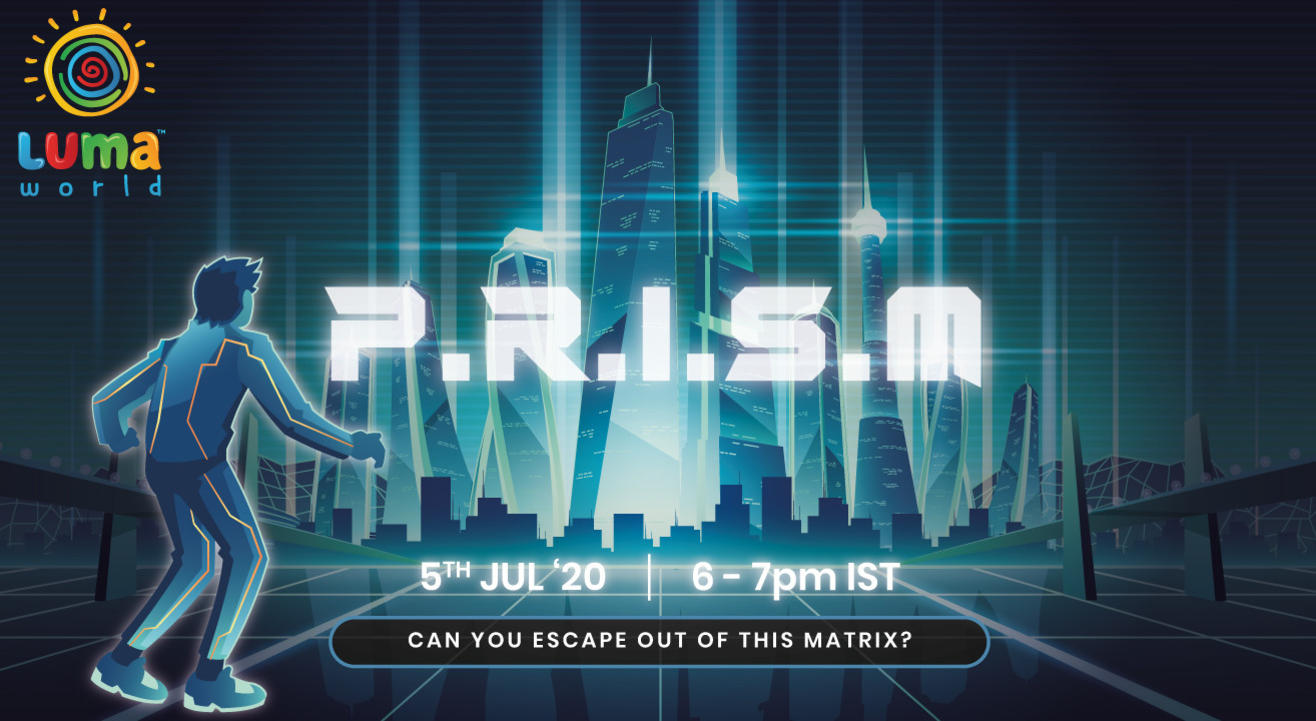 Invite your friends
and enjoy a shared experience
Invite your friends
and enjoy a shared experience
About the Event
You've woken up in a dystopian future where humans are slaves of the machines. The laws of our world have been replaced by the Principles of Reality in a Simulated Matrix (P.R.I.S.M.). Is this the fate of our species? Or will this nightmare pass? Your next move will determine the future of mankind!
Join us for an amazing puzzle hunt where your team will put on their thinking hats and collaborate to solve this mystery! Answer a series of brain teasers and race the clock to win this exciting sci-fi adventure!
Why should you participate?
> Play with family at home or with friends over a video call.
> An excellent opportunity to have some fun together.
> Great way to keep minds razor-sharp.
> Gain essential life skills through a fun activity.
> Win amazing cash prizes!
> All finishers also get a LUMA certificate!
Additional Information
After registration, you will be added to a WhatsApp group on Sunday at 15:00 hrs. All instructions and rules will be provided in detail, then. At 18:00 hrs on Sunday we will release a series of puzzles and clues for everyone to solve. The answer to one puzzle is the password to open the next puzzle. You will be required to send the final answer to us via private message on +91 91670 04056.
You can have teams of any size or use any available resources to solve the puzzles including google search, etc. Kids under the age of 8 must be accompanied by parents or siblings. Working as a team ensures the best expeirence.
Only two hints will be provied by the admins during the course of the event. Answers will be provided after one hour in the same whatsapp group. The fastest 3 participants will win a cash prize of Rs. 500/- each. Decision of the admins will be final. Winners will be announced after the event.
All purchases are non-refundable and non-transferrable.