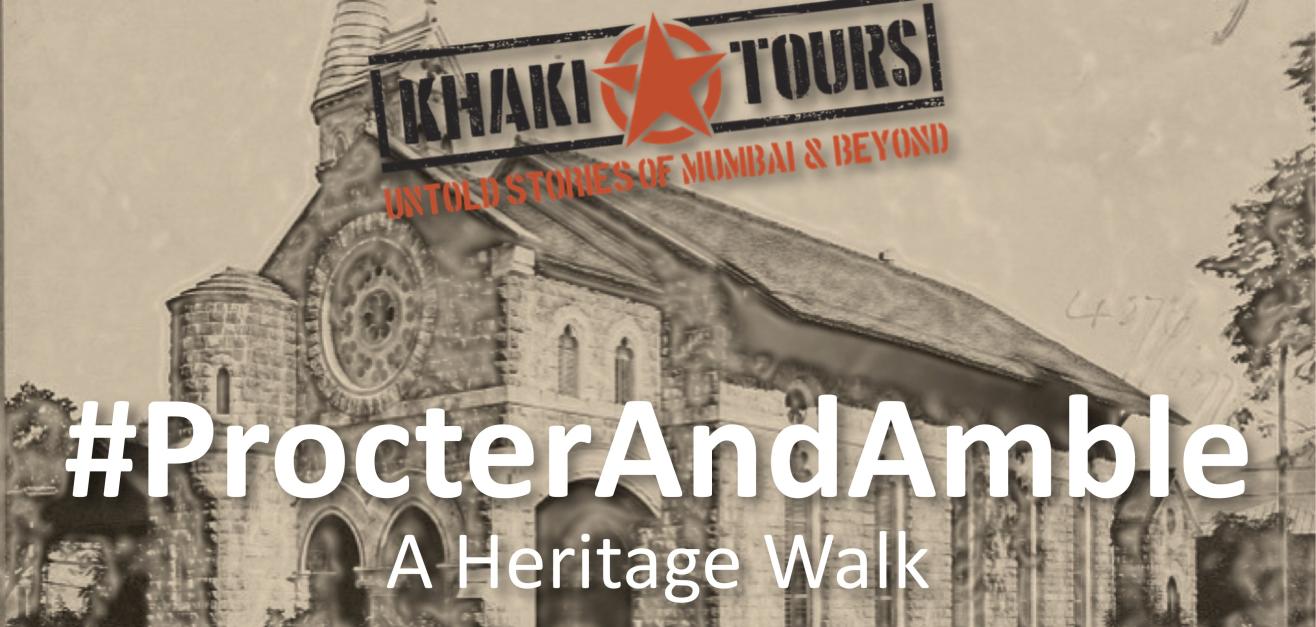 Guided Walks
#ProcterAndAmble by Khaki Tours
About
#ProcterAndAmble by Khaki Tours
On the edge of the island of Bombay, beyond its Native Town, is a small precinct sandwiched between the entertainment district and the Bombay, Baroda and Central India Railway. Nestled inside this enclave was a bhel-puri of bungalows and chawls, churches and agiaries, housing societies and Ganpati pandals, student hostels and reformatory schools, film distribution offices and theatres. Cosmopolitan to the core, it was home to Maharashtrians, Gujaratis, Goans and Parsis, who were doctors, actors, writers, businessmen, cricketers and more!
In our brand-new #ProcterAndAmble walk, we explore this little-known area, now rarely visited or mentioned, but which has produced some of the city's leading lights.
Date: 17th November 2019
Starting Time: 8.00 AM
Starting Point: B Merwan & Company, outside Grant Road Station (East)
Duration: 2.5 Hours
Distance: 2 Kms
Ticket Price: Rs 699/-
Highlights of the walk :
- A railway terminus for gentlemen
- Public debut of a singing sensation
- The 'electricity' that sank
- Sophia Loren's gynaecologist
- Pioneer of gossip journalism
- An Indian doctor revered in China
- The Maharashtrian PG Wodehouse
- The Dadasaheb who really made India's first film
- The 'it' venue for movie premieres
- Cricket's 'Mankadisation'
- The Goan actress who became a Gujarati theatre legend
- Gandhiji's personal doctor
- Cricket-crazy director of blockbusters
- And...the brothers paid by audiences to scare them!
Venue
B Merwan & Co.
Shop No. 1 Station East, 2, Alibhai Premji Rd, opposite Grant Road East, Pannalal Terrace, Grant Road East, Bharat Nagar, Grant Road, Mumbai, Maharashtra 400036