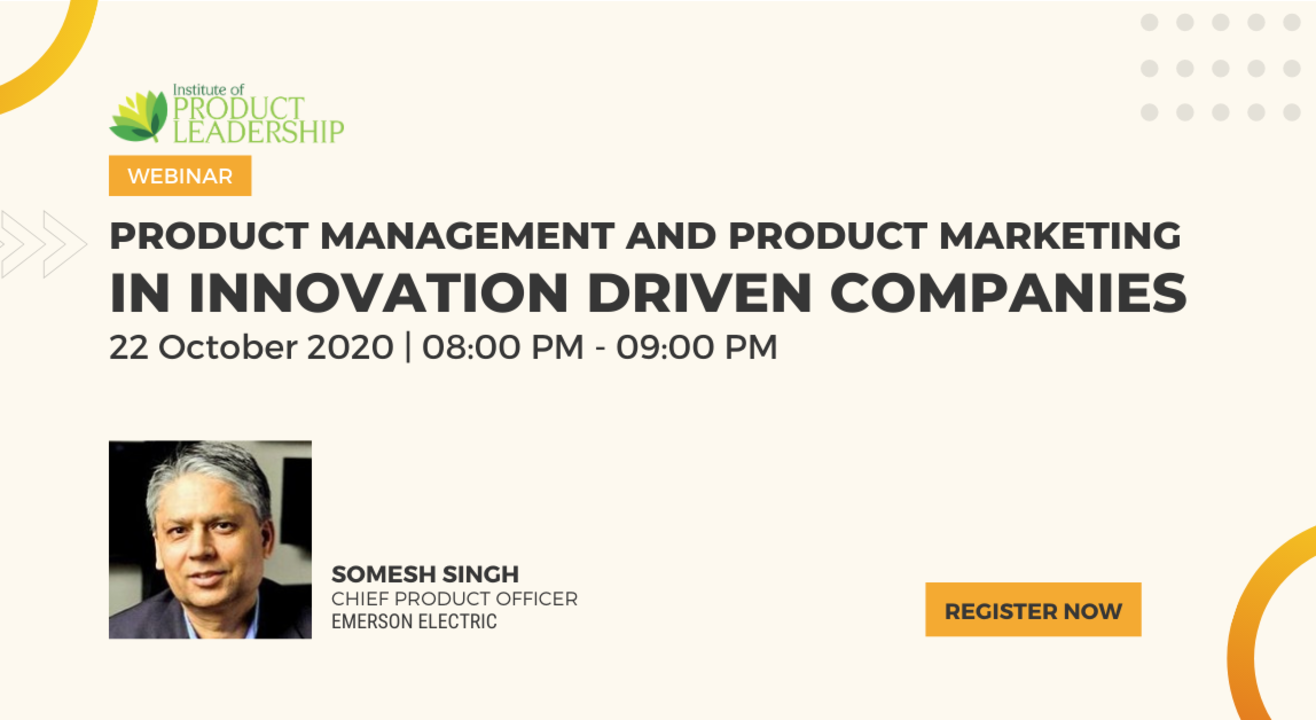 Product Management and Product Marketing in Innovation Driven Companies
Event Guide
Digital Event
Watch on Zoom
Live Performance
Enjoy a unique experience
Invite your friends
and enjoy a shared experience
Event Guide
Digital Event
Watch on Zoom
Live Performance
Enjoy a unique experience
Invite your friends
and enjoy a shared experience
About the Event
Product Management and Product Marketing roles are relatively well understood and well defined in most tech companies. Getting products defined, built and delivered clearly fits in the Product Management purview whereas sales enablement and demand generation are clearly product marketing activities. In most companies, there is often a tussle between the two groups on the ownership of strategy definition, competitive analysis and market positioning. Often the scopes of the groups get defined based on the skills of the individuals in those roles or the organizational power of the executives in-charge of those groups.
For companies in the business of building and selling highly technical and innovative business-to- business solutions, the traditional framework of product management and product marketing responsibilities is unworkable. To be successful, these companies must adjust their models to address the communications needs of their prospects and customers.
KEY TAKEAWAYS
There is no generic organizational template to define role definitions between Product Management and Product Marketing that fits all industries
High tech buyers expect to talk to those who really understand their industry and their needs and can speak to their solution with authority
Successful strategy emerges from the convergence of subject matter expertise and technical breakthroughs
Marketing Communication has become a highly specialized skill that needs its own rightful place alongside Product Management.
ABOUT THE SPEAKER
Leads R&D, Product Development, Product Management and Innovation Services at Emerson E&P Software
Over 30 years in the Software industry with IBM, BMC Software, Attachmate, Vignette/OpenText, Paradigm Geophysical etc.
Early start in IoT and SaaS business models. Founded iVita in 1999, using connected devices and SaaS to deliver Asset Management solution
M&A experience from both acquiring and selling side
Current and former board member of non-profit organizations serving underprivileged children's education, entrepreneurship and Houston commerce.
Hiking, mountain climbing and biking
Chemical Engineer from Indian Institute of Technology, BHU, Varanasi and Columbia University, NY
MBA from The Wharton School of Business, University of Pennsylvania, Philadelphia, PA