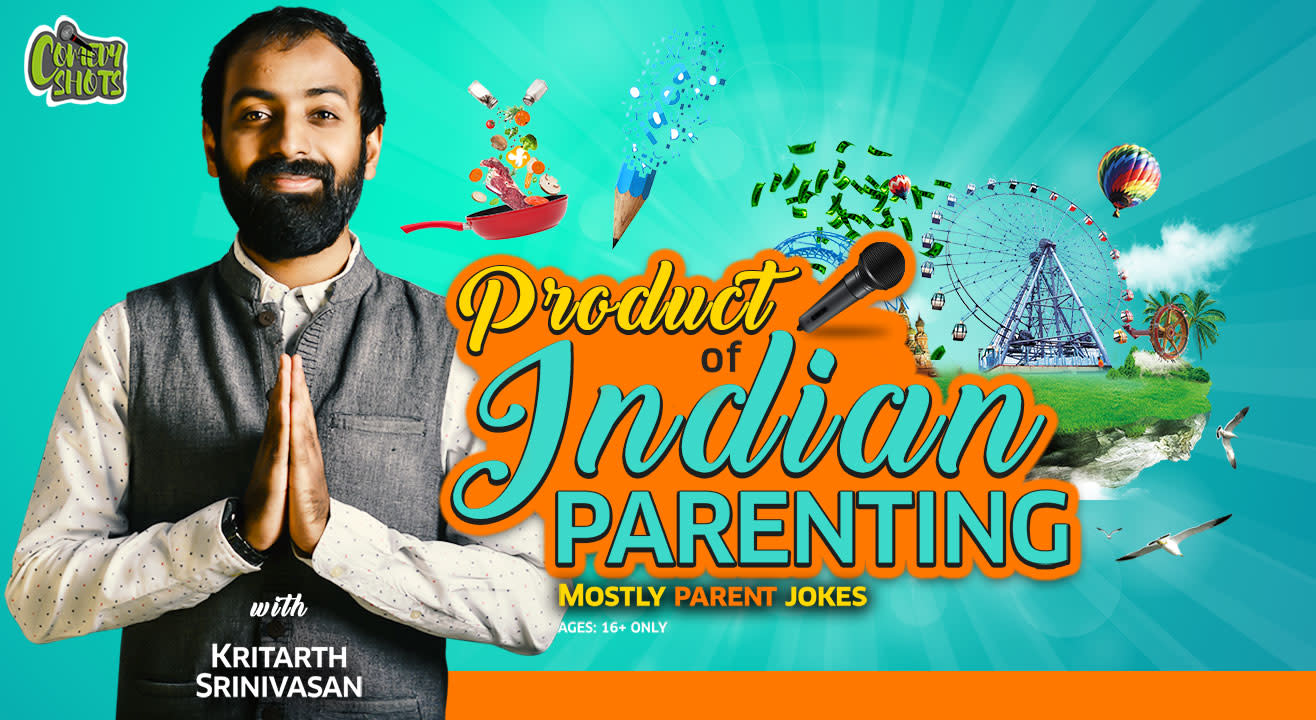 Comedy
Product of Indian Parenting
Enerjuvate Studio & Cafe, Koramangala
About
Ever since we were kids, we listened to our parents. Do as they say... and we never questioned how funny that is! Come catch Comedian Kritarth Srinivasan bring out the funny in the Indian Parent-Kid-relationship.
A show that covers everything from schooling, food to our lives with the kids we call parents. Bring your parents along, have something to talk about at dinner when you are back.
Kritarth Srinivasan
An avid traveler and one among the first comics in Bangalore to have put out his one hour special. Kritarth is a master at cleverly disguising the complexity of any topic and making it sound hilarious, he takes pride in being an engineering drop-out who later went onto become an arts graduate. A confused soul, Brahmin, and a defense brat, Kritarth's comedy is a combination of all these factors which he brings to life in a rib-tickling fashion on stage.
Venue
Enerjuvate Studio & Cafe, Koramangala
82, 7th Cross Rd, KHB Block Koramangala, Koramangala 4-B Block, Koramangala 4th Block, Koramangala, Bengaluru, Karnataka 560034