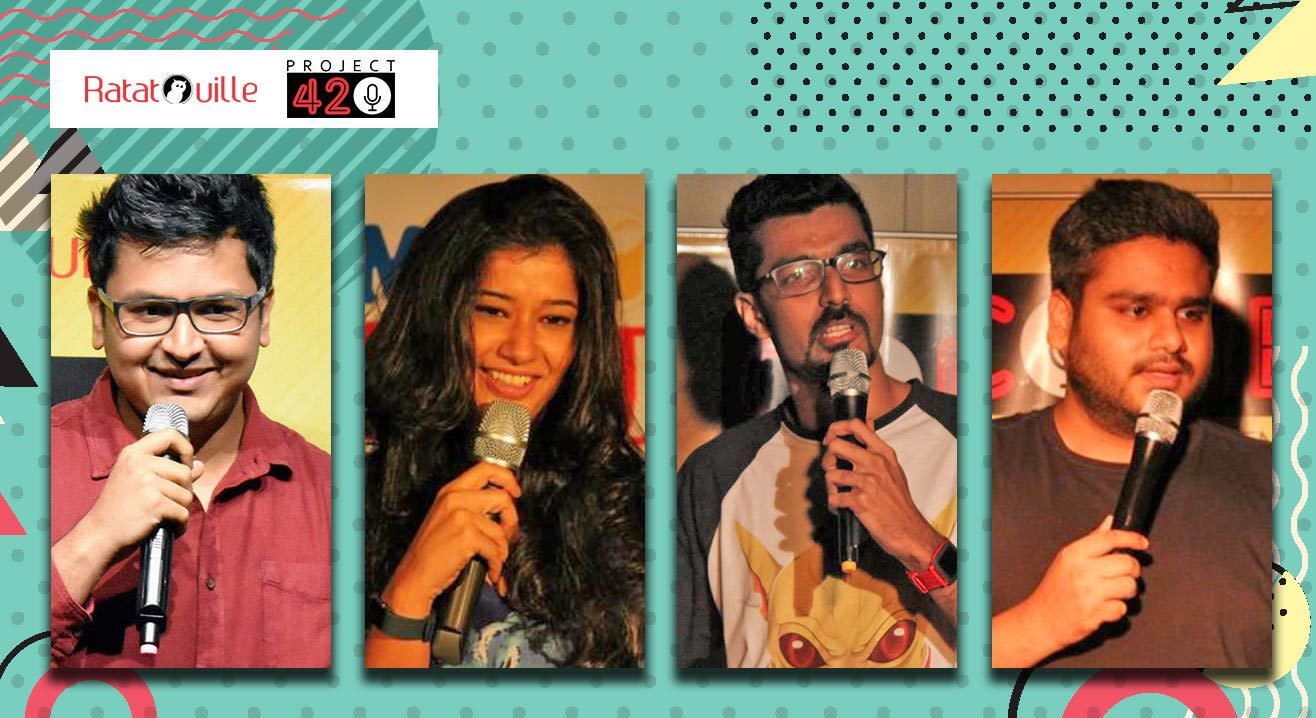 Step out and enjoy this event
Invite your friends
and enjoy a shared experience
Invite your friends
and enjoy a shared experience
About the Event
420 Project presented by Ratatouille, is where four stand-up comics make you laugh for 20 mins each. There can't be a better feeling than hilarious comics making you laugh at the end of a tiring week. Come and bring all your friends for this fun experience of rib-tickling laughter.
Dhruv Deshpande
Dhruv Deshpande is a 22-year-old man who wants make a living out of being funny. Call it utopian or plain lazy, he may actually be getting there. Between Comedy Central TV shows and Buzzfeed features, Dhruv is somewhat a celebrity in his own right. But living in Thane imposes a healthy dose of modesty on him. Performing stand-up for over two years now, Dhruv's talent (if we can call it that) has been widely recognized and he has performed at all major venues and the biggest comedy festivals. His material ranges from break-ups to Shakespeare and his uncombed hair is his back-up, in case the jokes don't sink in. He has also written for radio shows, corporate events and IIFA Awards because money is a necessary evil. Having just finished his last year of studies, Dhruv has already given up on education. He is smart that way.
Jeeya Sethi
Jeeya believes that if you are fat once (by fat she means FAAAAT) you are fat forever. Mentally, you never become thin even after losing all the weight. An event manager turned stand-up comedian, improviser and actor, she has made entertainment her new life's mission since nothing else is going for her
Vaibhav Sethia
Vaibhav was cast out by the Marwari community after he decided to quit his high paying job, in pursuit of comedy. He admits he misses it. For the food. The people, not so much. Most of his jokes are renderings of what he calls ''bookmark moments'' from his life. That includes 5 years of architecture in an IIT, the only girl he managed to talk to, and the 7 jobs he quit in the last two years.
Azeem Banatwala
Azeem Banatwala, is a popular stand-up comedian and has performed at many stand-up events and shows.
Menchie's Frozen Yogurt
Shyam vihar Near telephone exchange Khar, Khar Pali Rd, Khar West, Mumbai, Maharashtra 400052, India
GET DIRECTIONS