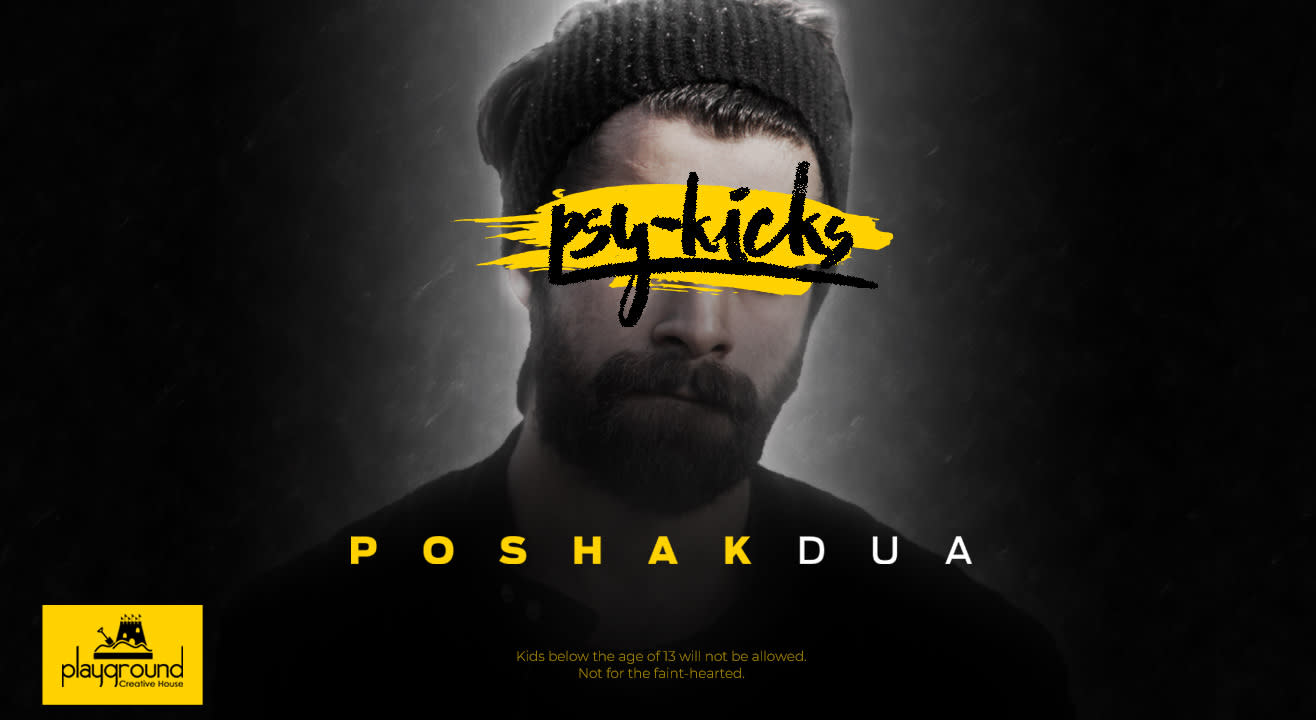 Performance
Psy-kicks- Poshak Dua Live
Playground Creative House
About
PSY-KICKS - Your secrets are real & known. Every moment of your life can be seen & predicted, and Poshak Dua proves this fact every time he is on stage with his extraordinary hypnotism and mindreading skills. But this time t is different, the stakes are high, and his acts might cost him his life too!
Experience the world of telepathy, premonition, memory, extrasensory perception and what not!
Well, you don't really care, do you? In the end it's all about you and him, and the human connection that we all share.
Poshak Dua is a mentalist and mind reader who is a regular in celebrity and corporate circles around the country. With his viral YouTube videos, he has become somewhat of a renaissance man for all things magic and mentalism in India. From doing street magic and pick pocketing to reading minds at a moment's notice, he has done it all. In 2018 he decided to focus all his energies into the area of understanding people and their feelings, and thus being able to know what they think.--
Venue
Playground Creative House
Playground Creative House, C-2, SDA Market, opposite IIT main gate, Delhi 110016.