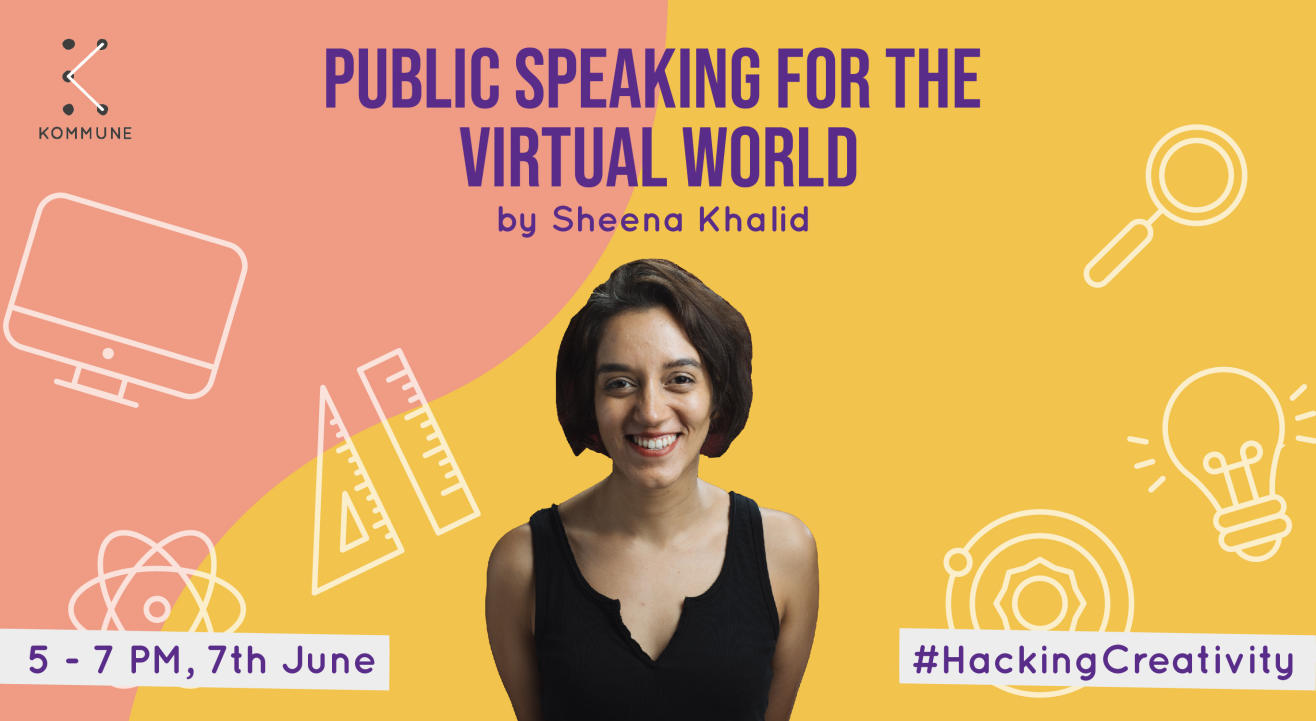 Public speaking for the virtual world by Sheena Khalid
Invite your friends
and enjoy a shared experience
Invite your friends
and enjoy a shared experience
About the Event
A Unique workshop experience in public speaking and confidence building for the virtual world.
For the duration of this 2 hour session, we will touch upon various aspects of public speaking
To be able to tell your story effectively and with confidence
Finding the pleasure in public speaking
How can we sustain our audience's attention in a medium where it is so easy to be distracted?
Workshop Environment
This will be an interactive workshop and not a seminar
Working in a creative, encouraging and enjoyable environment
Participants from all professional backgrounds are welcome
No previous experience required .