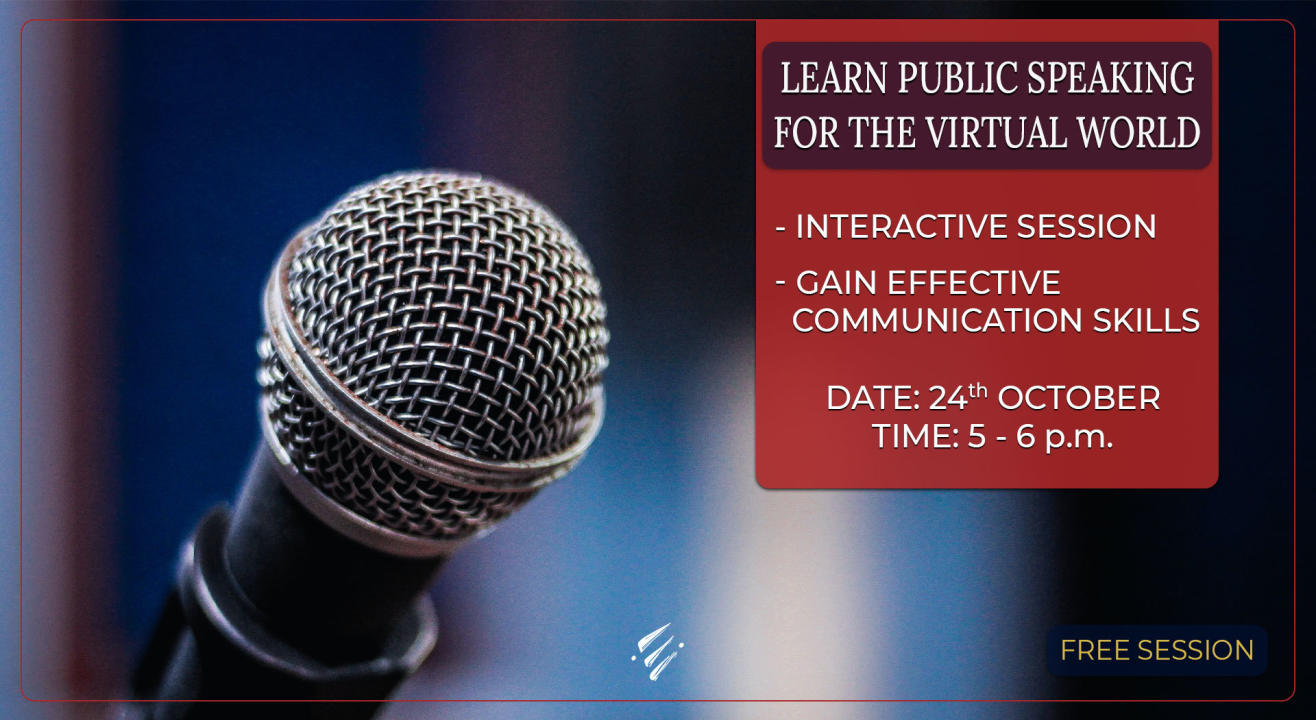 Public Speaking for the Virtual World
Invite your friends
and enjoy a shared experience
Invite your friends
and enjoy a shared experience
About the Event
About the Session
With the new normal of a virtual existence, it has become even more important to showcase your thoughts in a manner that keeps your audience engaged. In this interactive session, our Knowledge contributor – Pooja Salwan will help you understand the various techniques on how to represent yourself virtually and look professional, how to structure your speech as well as the golden rules of communication. As a result of this session, you will be equipped with the tools and techniques to help you build and represent a strong image of yourself in your personal and professional life.
Let's get to know Pooja
Having previously been in e-commerce and sales for 12 years, Pooja Salwan founded 'Blue Ribbon Academy' to rekindle people's confidence. She is passionate about inspiring & motivating people to put their best foot forward. She uses her own background as a leader to help others take a step towards lifelong learning.
What you'll need for the session
1 hour of your time
A working internet connection
An open mind and lots of energy
Optional (The experience is all about doing-it-along with us!)
Pen / Pencil
Blank sheets of paper (any size will do)
What you won't need for the session
No credit card details
No prior experience in Public speaking
About Enlightened Sapiens
We are a Social Enterprise, focused on inspiring each one of us to share our Experiences and Knowledge with one another and foster an open environment of Growth and Mindfulness. We aim to help you discover and pursue your interests and hobbies through interactive videos and try-at-home activities. Know more through our website: www.enlightenedsapiens.com
Are you ready to begin your journey towards Self-Discovery?