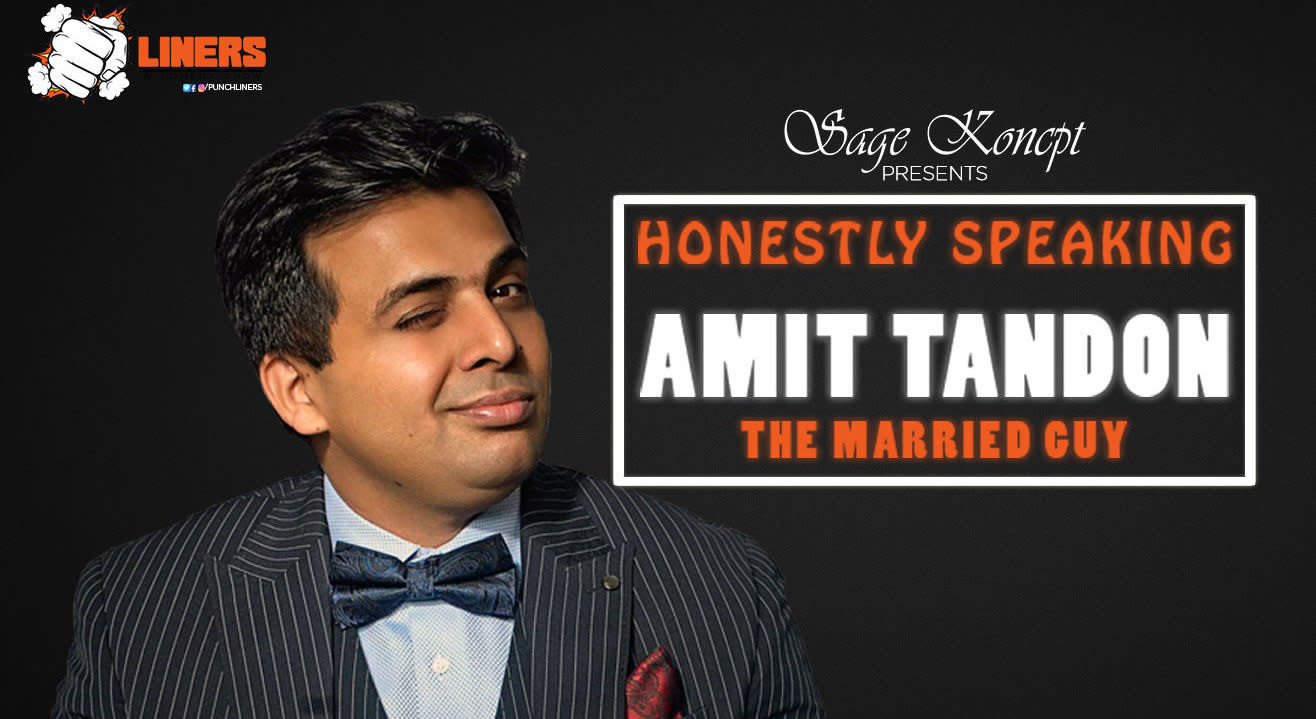 Comedy
Punchliners: Honestly Speaking By Amit Tandon
Bhaskara Auditorium, Hyderabad
About
It's time for you to witness what an actual laugh riot is like! How will that happen? Well, Amit Tandon with Punchliners is coming to your city with lots of jokes and laughter.
About Amit Tandon:
With more than 700 shows across three continents, Amit is one of the best known observational comics in India. He is known as 'The Married Guy' on the stand-up comedy circuit. After two kids and one marriage, he realised it couldn't get any worse and took to comedy.
In the last three years, he has toured three solo shows across India and has co-produced three other shows. He was also responsible for bringing a popular comedy face-off show of Singapore, Fight Comic to India. He also hosts a weekly show on Radio City 91.1
Amit is also the founder of Grandmasters of Comedy, a company focussed on bringing comedy to the corporate world. He is the runner-up at CEOs GOT TALENT telecasted on CNBC TV 18. He is the first comedian to be featured on NDTV, Rising stars of Comedy. Amit hosted the new year show on Doordarshan and also led the spread the cheer campaign for Comedy Central in Delhi.
First Show - 5PM to 7:30PM
Second Show - 7:30PM to 9PM
Venue
Bhaskara Auditorium, Hyderabad
339, Nawab Pahad Hill Road, Adarsh Nagar, Hyderabad, Telangana 500063